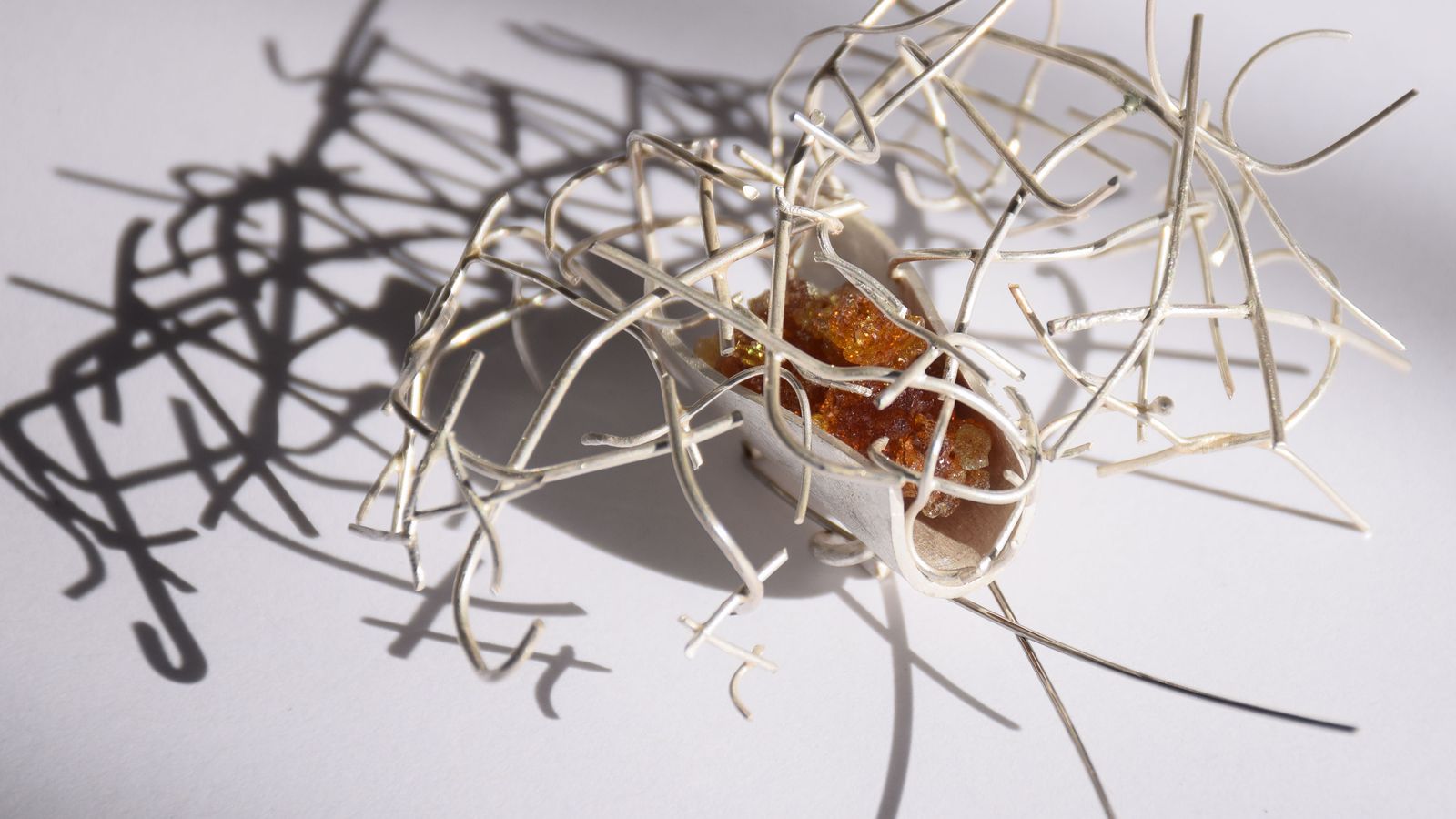 Emerging

The human body fascinates Daniela Walder. Its detail, its form, its imperfections are a mirror of nature. The lung's blood vessels inspired her in this work. Little branches of life. Picturing herself standing under a tree looking up into its crown and taking a deep breath of clean fresh air. Every single breath shapes your lungs, forms them and stains them. With this piece she tried to display the beauty of our blood vessels, the diverse complications and subtle variations also considering that time and age play an important role in their transformation.

Daniela has always been surrounded by creative minds but has not previously immersed herself in the world of art to express her emotions or observations. Coming from an intercultural background she studied a Bachelor of Translation, but over the years her need to handcraft, create and express herself brought her to jewellery design. The process of designing and working with varied materials and techniques has triggered a passion for handbuilding and design. Daniela trained at Squarepeg Studios and is a student in Fundamentals of Design at Enmore Design Centre.

Image: Daniela Walder, Breath, 2019. Photo courtesy of the artist.