Danielle Lo
Fragment Series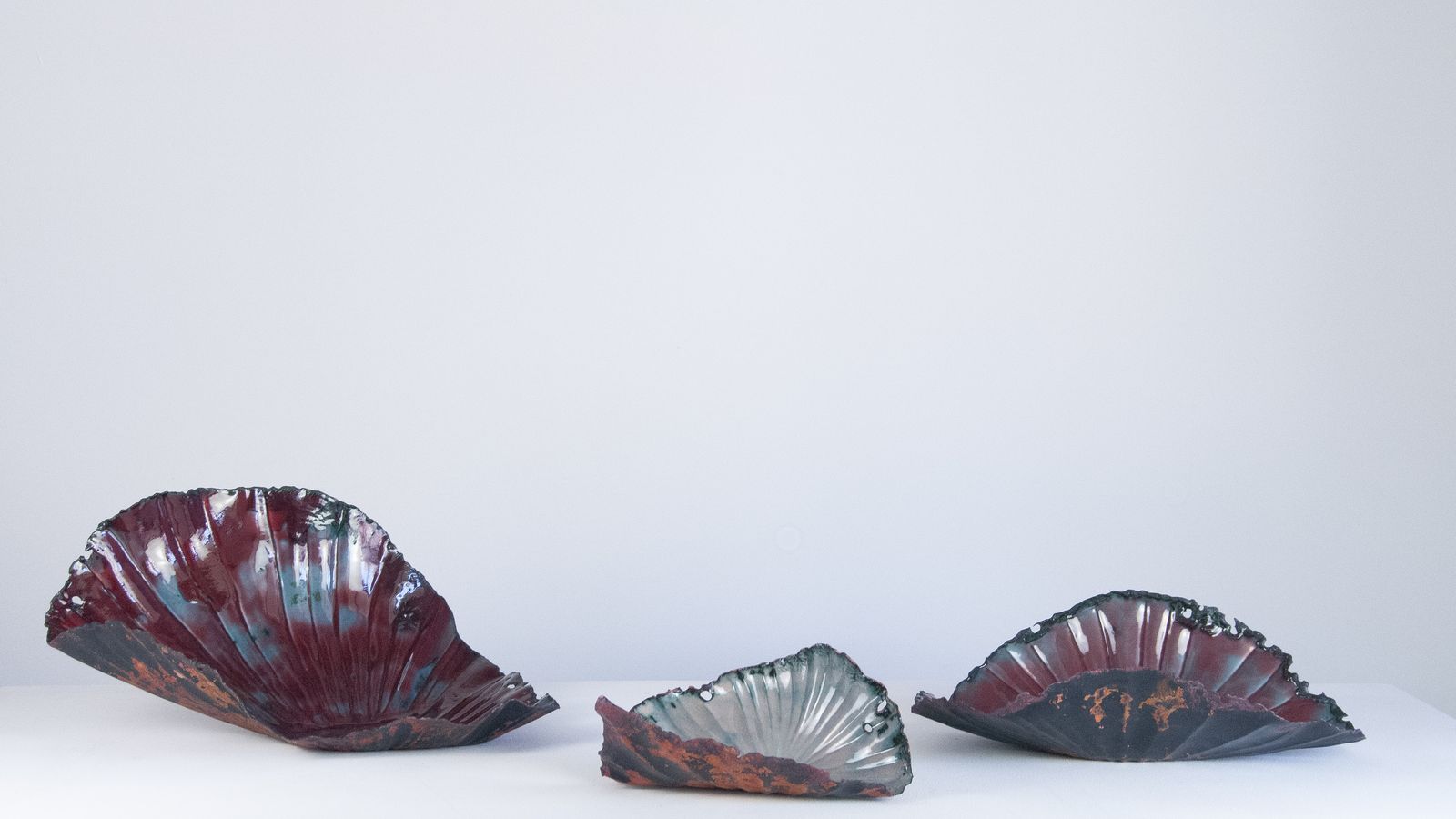 Established

Fragments is a series of work exploring the concept of time through the act of impressions. The objects presented are an outcome of intuitive making and experimentation. Choice of material plays a significant part for Danielle Lo and has become a platform for pushing her boundaries and limitations whilst maintaining her style and aesthetic.

Danielle is a Sydney based emerging contemporary jeweller. Her practice has a deep focus on presence and place, emulating forms of nature found in her surroundings. Supporting this focus are Zen concepts, particularly the notion of creating balance and strength. Her works are an intimate physical exploration of conceptual ideas, achieved through the use of shape, form, line, colour and texture. Danielle predominately works in silver and enamel.

Image: Danielle Lo, Fragments, 2018. Photo courtesy of the artist.