Elizabeth Curry
Untitled Shoulder Brooch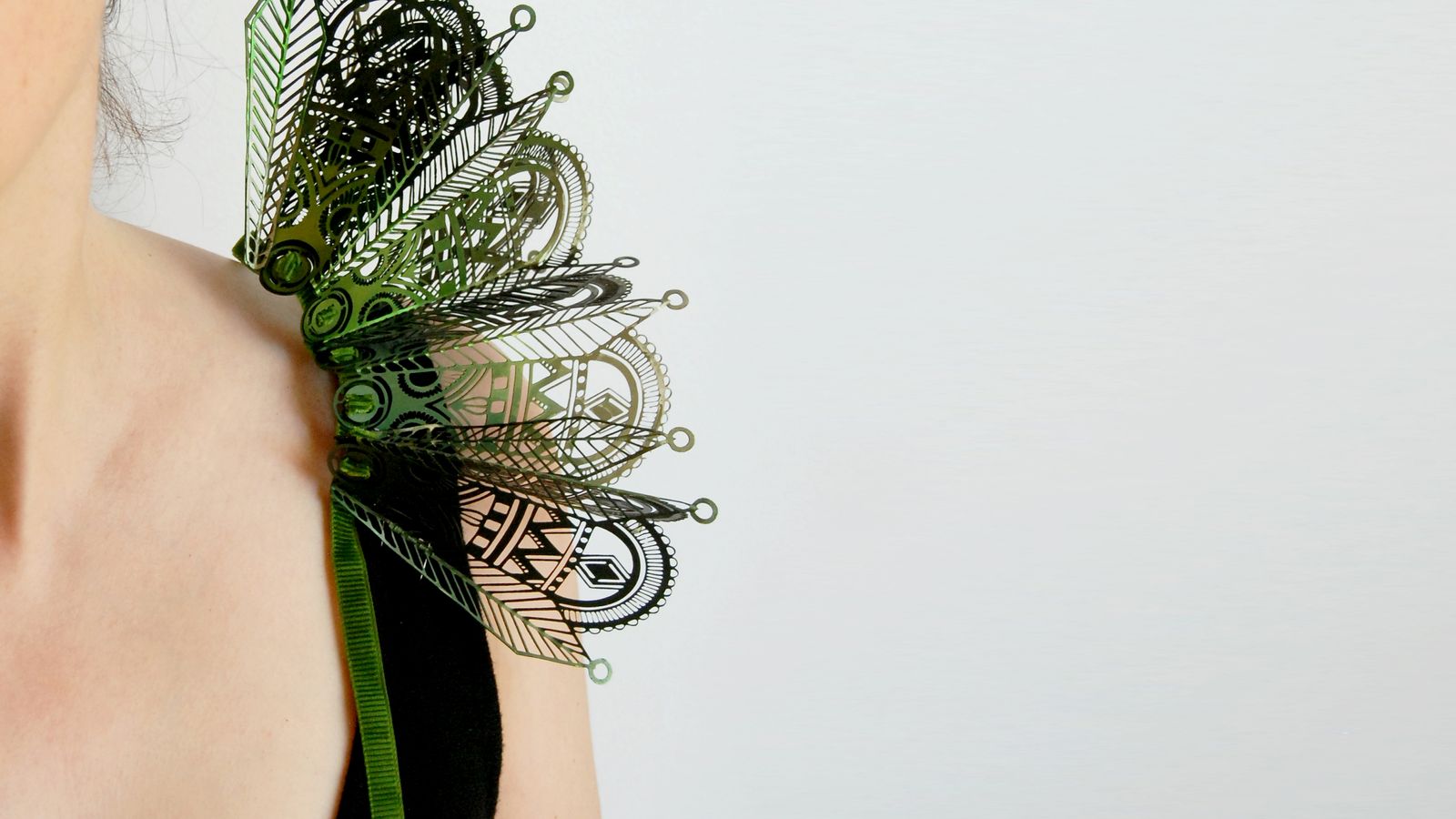 Established

A life-long fascination with pattern and the contentment it produces, lead Elizabeth Curry to create her own intricate, hand-drawn, mandala-style designs. One of these designs was employed in the generation of Untitled Shoulder Brooch.

In her process of drawing, an unconscious visual divulgence is revealed and a unique yet familiar design produced. The transformation of the two-dimensional pattern into a three-dimensional wearable object creates new energy in the design and amplifies the harmonious pattern for the viewer. 

Elizabeth is a ACT-based designer-artist working primarily with metal. She completed a Bachelor of Arts and a Bachelor of Visual Arts (Honours) at the Australian National University, receiving two scholarships, including the Robert Foster Gold and Silversmithing Honours Scholarship, and four Emerging Artist Support Scheme Awards in her honours year. Elizabeth's interests are broad however more recent work has a strong emphasis on pattern and line. Having recently embarked on her professional career, she has a lot of ideas and projects in the pipeline and is looking forward to what is still to come.

Image: Elizabeth Curry, Untitled Shoulder Brooch, 2018. Photo courtesy of the artist.