Emily Copp
What's Your Poison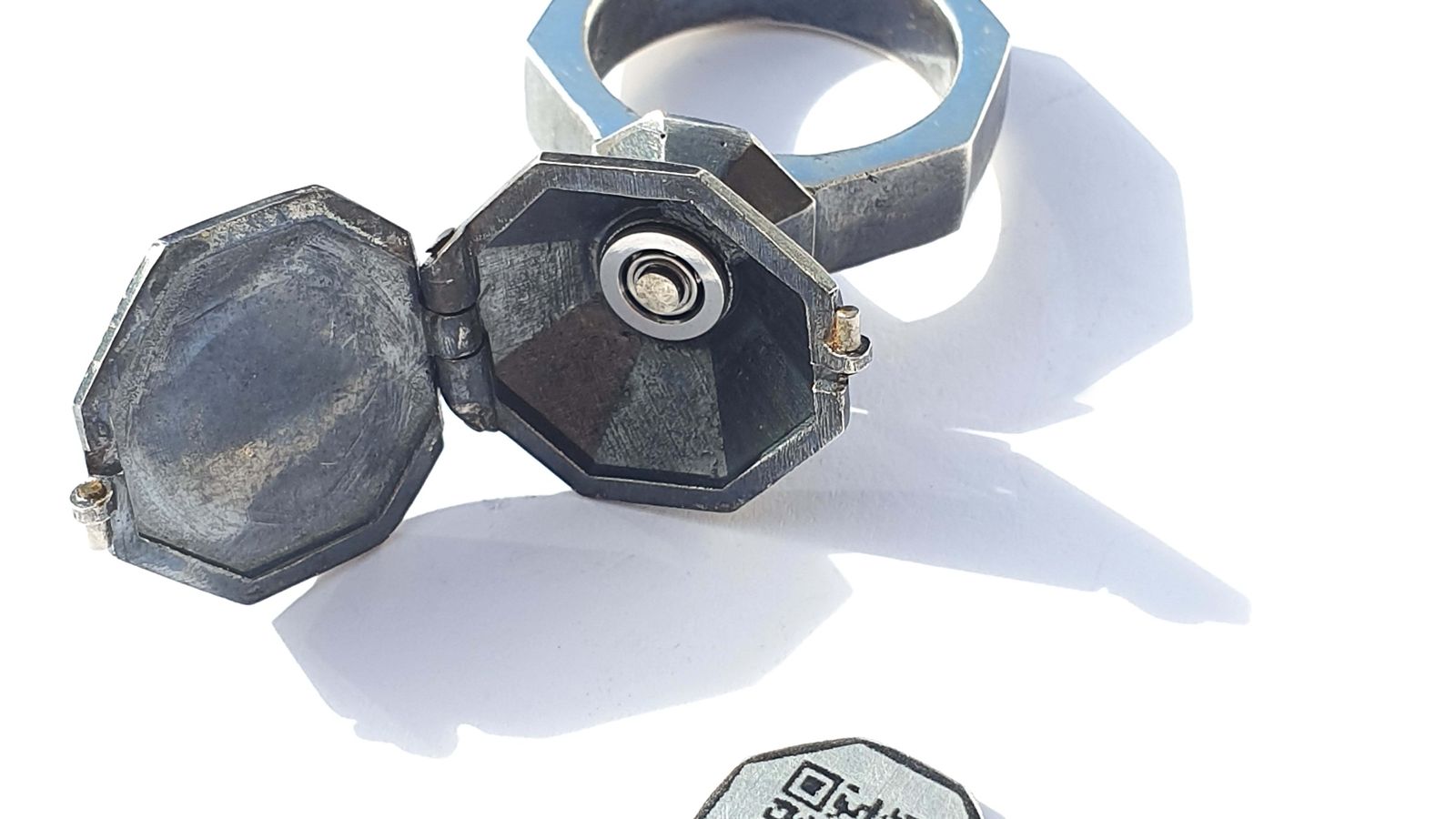 Established

Time and tide wait for no woman and the ceaseless spin of seconds slipping by ultimately defines our existence. How we treasure or waste our minutes accumulate into the experience of our lives. In an increasingly digital, online and virtual world, we become more 'connected' yet often at the sacrifice of being present in the here and now. If our most precious possession is our existence, time is its currency. How do you spend yours? The artist invites you to enter her digital realm via the QR code included in the works to ponder this question and more; What's Your Poison?

Emily Copp works with a fusion of both old and new technologies and materials. Emily has presented in many group and solo exhibitions. Environmental and ethical concerns inform and motivate her pieces which include both jewellery forms and small objects. Emily teaches jewellery making at SquarePeg Studios and UNSW Art and Design. She is a resident artist at SquarePeg Studios in Marrickville and in 2017 became the Studio Director.

Image: Emily Copp, What's Your Poison?, 2017. Photo courtesy of the artist.