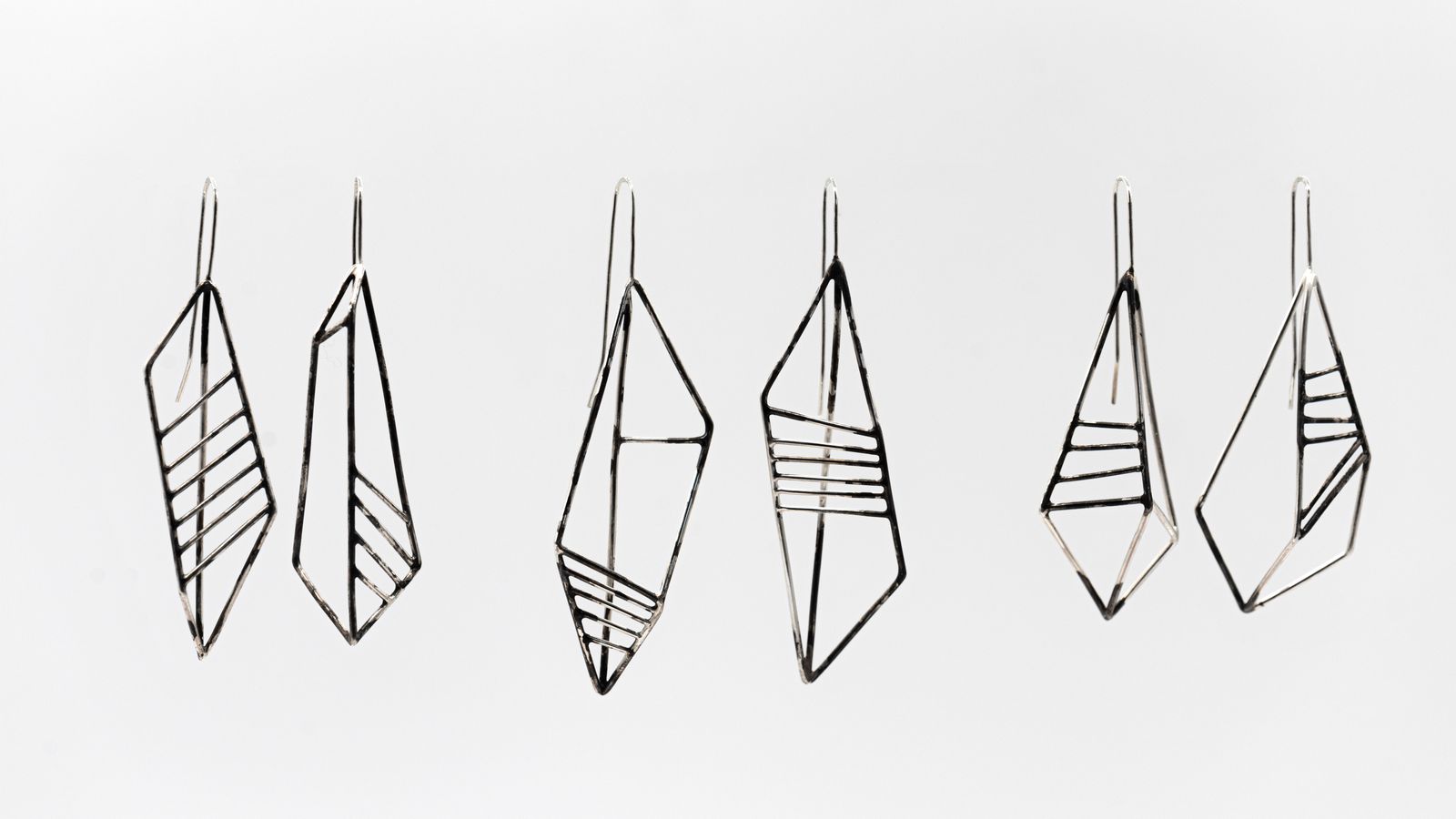 Established

Emma Field moved to a new city last year and found everything different and curious. She wandered the inner city lanes and streets, allowing herself to get lost, observe commonly missed details and fascinatingly mundane features; tiny lanes with houses built right up to the footpath, peeling paint on a window frame, security grates that border brightly coloured doors or cast iron balcony railings on old houses. Part of an ongoing series exploring lines and how they intersect, these earrings are inspired by details built into the world around us that are occasionally noticed but most often missed.

Emma Field is a jeweller and designer whose work is informed by geometry, architecture and nature. She makes work that is both sculptural and wearable, using technology such as 3D printing, and traditional techniques. She enjoys working one-on-one with clients to make custom bespoke pieces and has been an exhibiting artist since 2013. Emma graduated from Sydney College of the Arts at the University of Sydney in 2013 with a Bachelor of Visual Arts. She went on to complete JamFactory's Associate Training Program in Adelaide in 2015/2016 and is currently based in Newcastle, New South Wales. 

Image: Emma Field, Intersect, 2019. Photo: Dylan Esguerra.