Finnoula Marcoolyn-Lindsay
Seasoned Affinity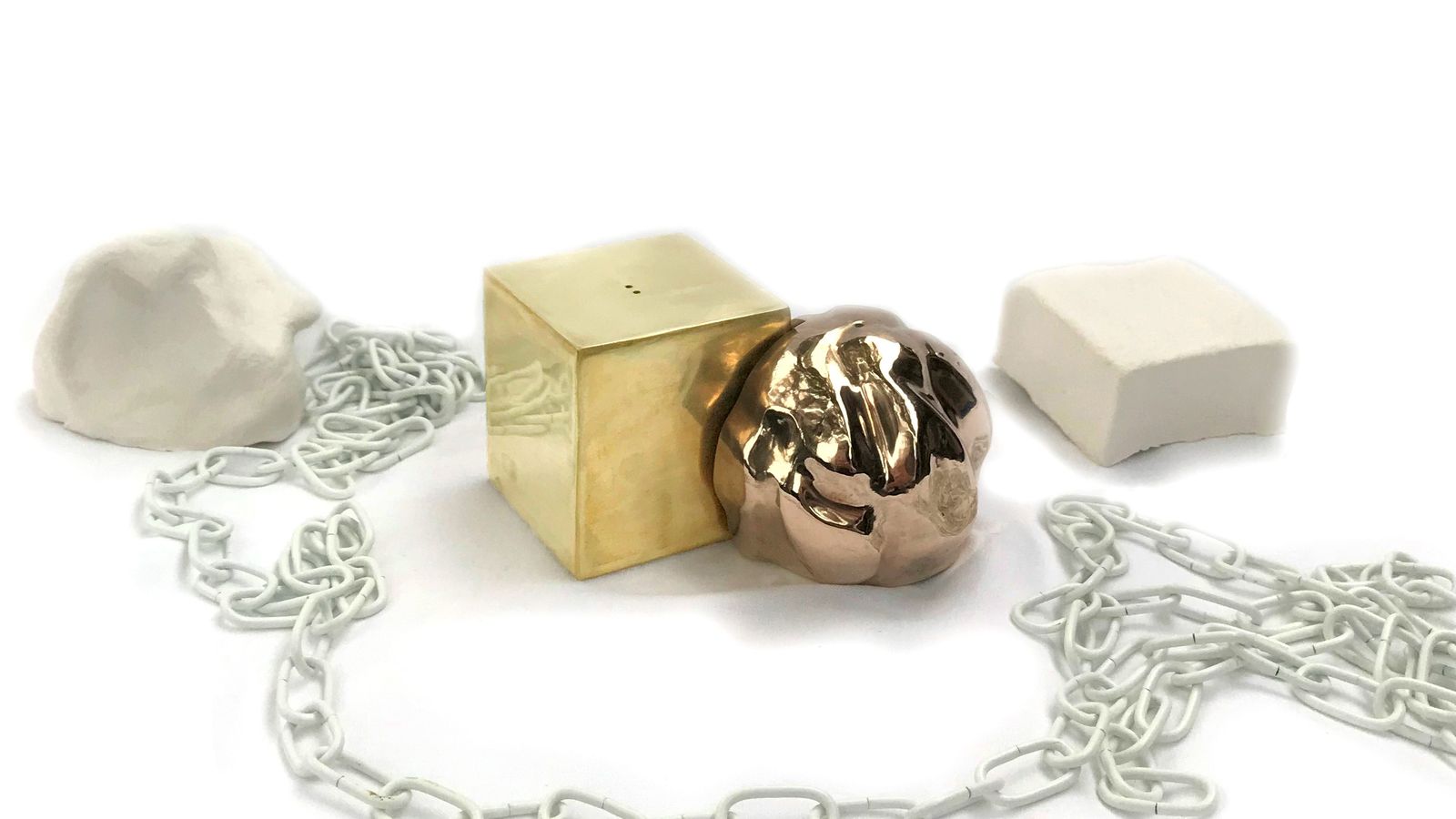 Emerging

Seasoned Affinity is an exploration of contrasting forms and unlikely pairings. Taking inspiration from sculpture and architecture this piece realises the powerful presence that solid and robust forms hold. Both vessels utilise the comedy of contrast using a combination of organic forms and rigid shapes, taking direction from their end use as salt and pepper shakers. The cube holding salt echoes the crystalline structure of salt molecules, whilst the fluid form holding pepper mimics the undulating surface of a whole peppercorn. The two seasonings may be considered opposite yet are almost always referred to as a pair, therefore, the final forms fit together unquestionably whilst still maintaining integrity as separate forms. The forms also question the limits of metal and its ability to appear both rigid and malleable, technique combining both handcrafting and lost wax casting.

Finnoula Marcoolyn-Lindsay is an early career contemporary jewellery designer and maker based in Sydney's Inner West. Finnoula is currently an undergraduate student at UNSW Art & Design studying a Bachelor of Design with Honours. Within her small commissions business and conceptual works she creates pieces that explore the surface tension of metal and push the malleable limits of a rigid material.

Image: Finnoula Marcoolyn-Lindsay, Seasoned Affinity, 2019. Photo courtesy of the artist.