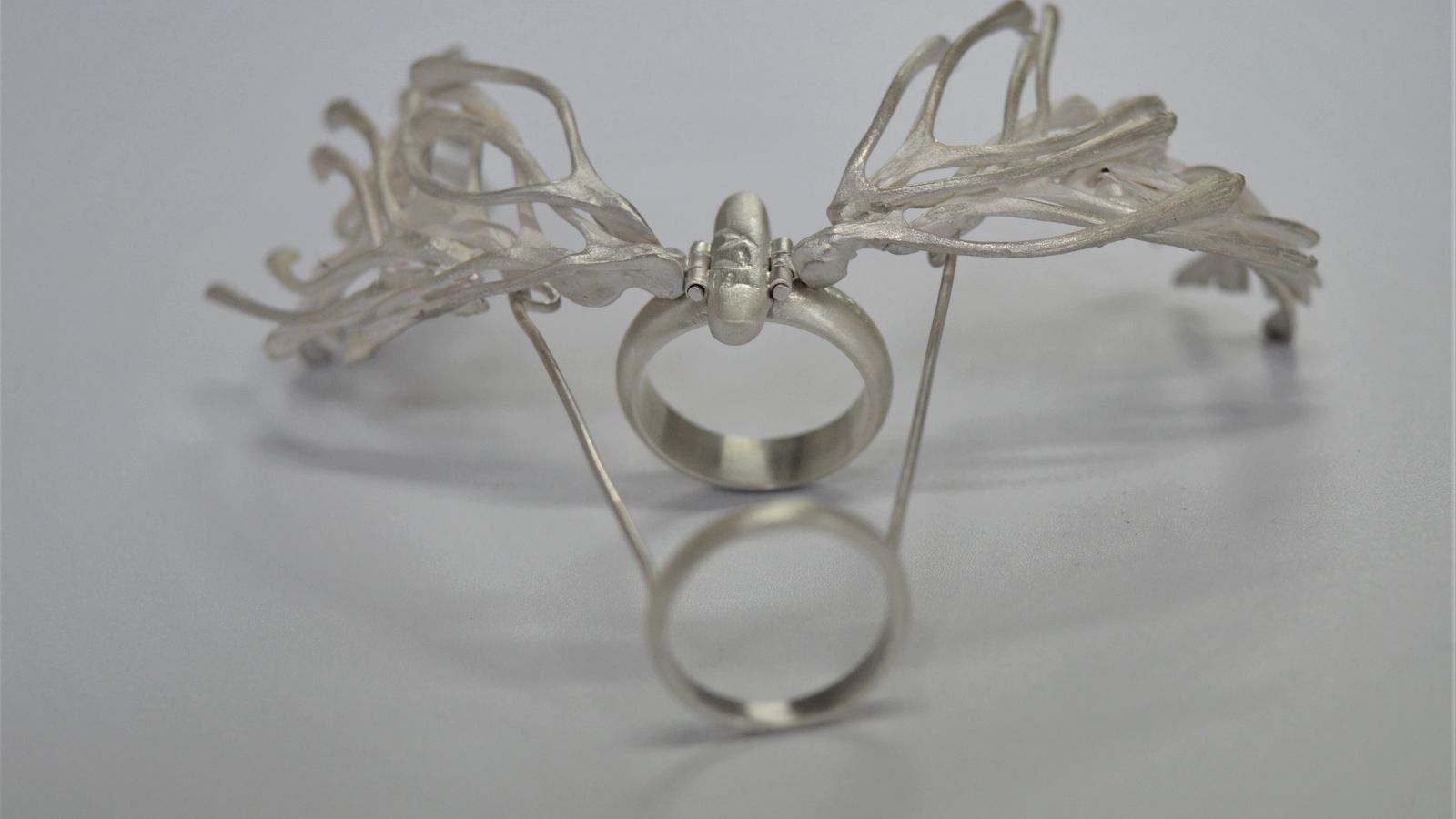 Established

This work has been created in sterling silver using the lost wax technique for the wishbones and hand fabrication and soldering for the wings and ring. Fiona Meller has created this piece with The Winged Victory of Samothrace in mind, specifically, her wings. She hopes the wearer may soar above and overcome the problems that besiege humanity. Movement is also an important element, enabling us to envisage the power and freedom of flight. Whilst at the same time, the use and image of bone, reminds us of our own mortality.

Fiona has worked as a contemporary jeweller for the past decade and is trained in sculpture and jewellery and object design at the CIT, Perth. She returned to Sydney in 2011 and continued jewellery object design as well as jewellery manufacturing at Design Centre Enmore. Currently she is a full time resident at SquarePeg Studios in Marrickville. She has long held a fascination with bones and found objects. For Fiona, bone has strong symbolism held deep within the psyche. In particular, the wishbone, which has long been the symbol of hope and holds the possibility of a wish come true.

Image: Fiona Meller, Fly, 2019. Photo courtesy of the artist.