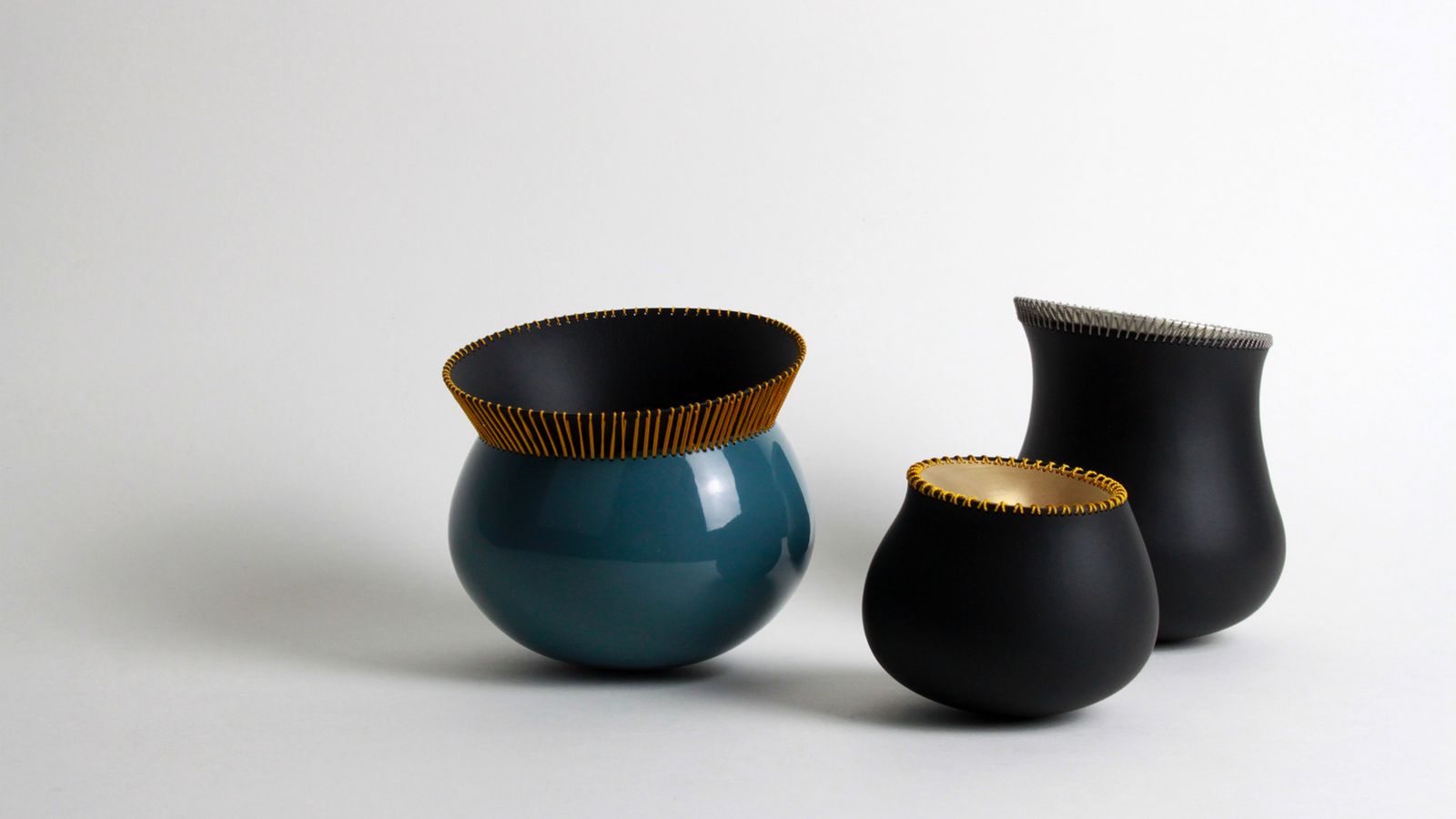 Highly Commended - JMGA-NSW Established Contemporary Jewellery Award 

Established

Stitched explores the changing roles of women in craft and society, commenting on the perception of what women do versus what we are actually capable of. By combining the traditionally masculine craft of silversmithing with hand stitching, this work endeavours to challenge the entrenched gender roles within craft and society while paying homage to those before. 

Trained in traditional silversmithing, object design, and contemporary art jewellery, Gretal Ferguson's practice is quite eclectic. Her work ranges from simple, subtle, aesthetically motivated forms, to conceptually driven statements on society, all made by hand using traditional craft skills. Being heavily influenced by street art and popular culture, there is often a cheeky nature that sneaks into her work, with many pieces boasting a hint of interactivity, to further engage the viewer.

Image: Gretal Ferguson, Stitched, 2019. Photo courtesy of the artist.