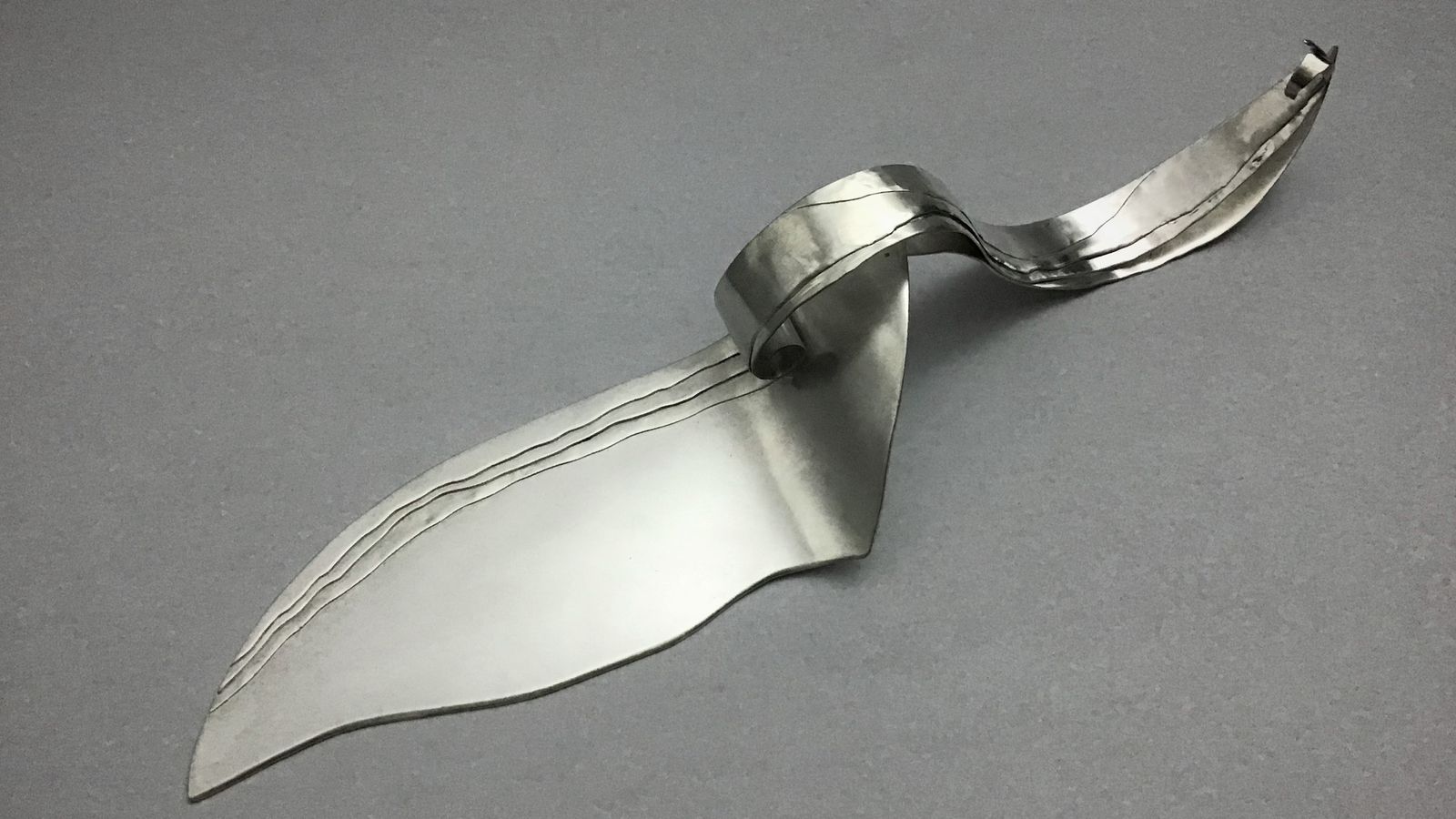 Established

This work was inspired by a collection of broad bladed silver servers commissioned in the 1990's by BS Rabinovitch and Helen Clifford from silversmiths around the world and published in 2000 in their book 'Contemporary Silver; commissioning, designing, collecting'.

Jane Reynolds lives on the coast and was also inspired by the sea. The server is a representation of benign, glistening waves breaking on a mirrored sandy shore. Making this piece was challenging and rewarding for her using limited materials, only 925 silver, and exercise some of her less frequently practiced traditional silversmithing skills.

Jane is a contemporary jeweller and object artist who lives and works in beautiful beachside Corlette, 3 hours north of Sydney. Drawing inspiration from her local area, Jane designs and makes contemporary jewellery and objects in her small studio, leftright. She often incorporates found and natural materials into her work adding value to the materials. Materials are intrinsic to her designs with a language of their own that speak to the viewer and contribute to the works meaning. Jane has completed an Advanced Diploma of Jewellery and Object Design at the Sydney Institute, Enmore and a Bachelor of Visual Art at Sydney College of the Arts, University of Sydney.

Image: Jane Reynolds, Sealeaf, 2019. Photo courtesy of the artist.