Janine Combes
Ebb Tide Series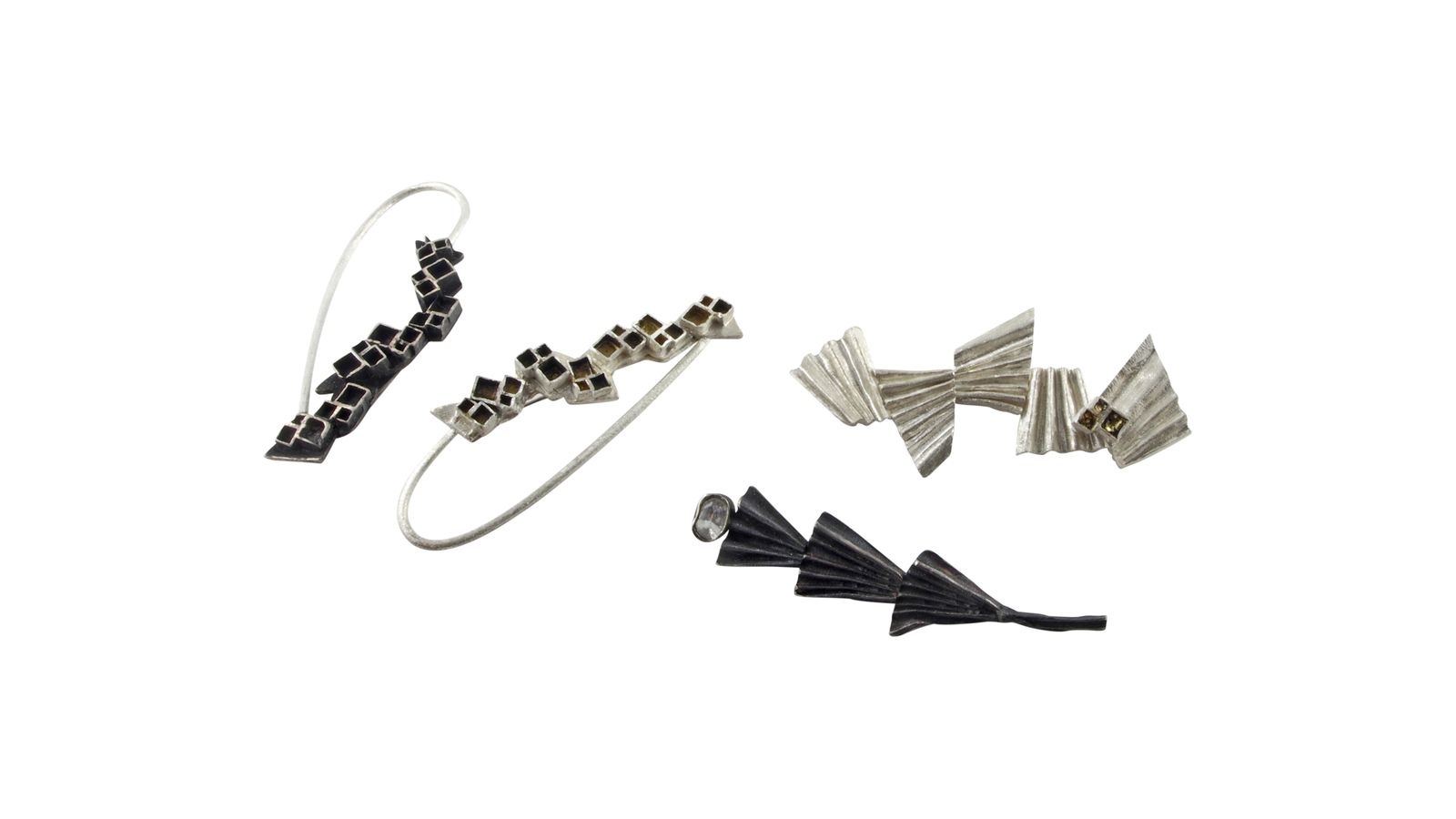 Established

The Ebb Tide Series is part of a body of work which explores the intersect between nature, identity and history through the medium of contemporary jewellery. The pieces were developed in response to an Arts Tasmania supported residency at Maria Island National Park in 2018. During the ebb tide much is exposed – sculptural tidelines in sand, human artefacts, fossil remains and layered, ancient rock platforms. The ebb time also represents a pause, a moment to reflect on the impact of climate change on a natural landscape in flux.

Janine Combes works from a studio on Bruny Island in Tasmania. Since studying at TAFE Tasmania she has further refined her skills through programs at UTAS, Alchimia Contemporary Jewellery School Florence, a residency in North Vietnam and professional development in Bangkok.  Combes has been awarded two Arts Tasmania grants and is represented by Handmark Tasmania. Her work has been shown nationally at the Australian Metal and Silverwork Award, Contemporary Wearables, Radiant Pavilion, and within Tasmania in solo and groups shows at The Queen Victoria Museum and Art Gallery, The Tasmanian Museum and Art Gallery, Handmark Tasmania and Hadley's Orient Hotel. 

Image: Janine Combes, Ebb Tide Series, 2019. Photo courtesy of the artist.