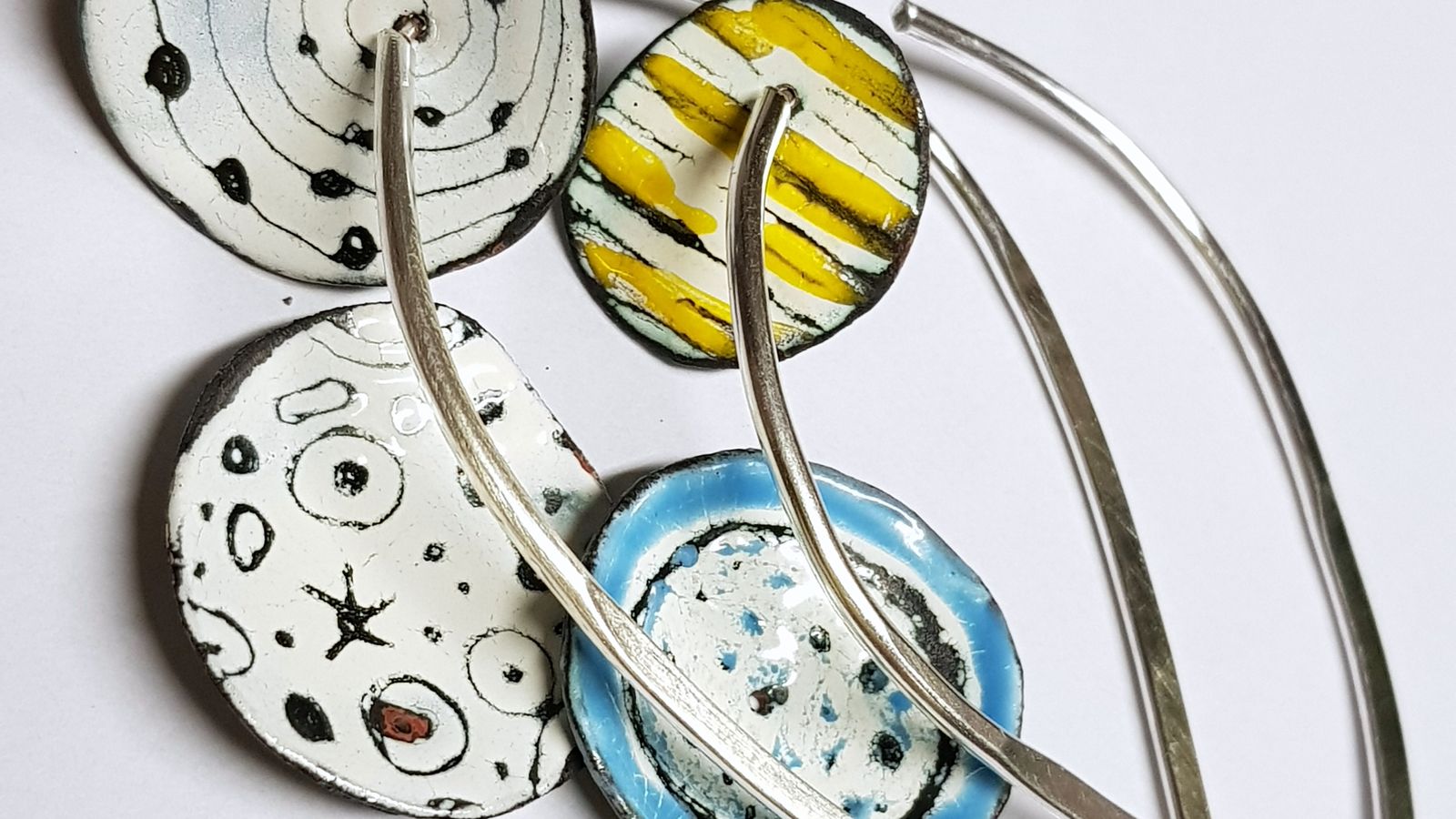 Emerging

Whitewash is a series reflecting on memories of Kirsten Junor's childhood. Through a grouping of ornamental musings, she tells the story of whitewashing her family home with her father. The big bucket of powder mixed to create a smooth white paint, slapped on with the most wonderful of bristle brushes. Kirsten loved helping her Dad mix that whitewash. These days, with a smaller brush, Kirsten is painting again. The colours used in Whitewash and the interchangeable enameled copper discs on sterling silver earrings are designed to emulate and connect to her memories; jewellery made to be worn every weekend not every few years.

Throughout the last 35 years Kirsten has worked extensively in textiles, making costumes for films and screen-printing cloth for contemporary crafters. In 2017, she developed a passion for jewellery after a course at SqaurePeg Studios and further honed her skills with weekly lessons and specialist courses. Kirsten recently developed her first silver range and produced it in her backyard shed in Marrickville alongside her husband, sharing ideas and tools. New techniques and her love of textiles influences her jewellery making and enamel pieces. 

Image: Kirsten Junor, Whitewash 1-3, 2019. Photo courtesy of the artist.