Marika Svikis
Fujimoto Collection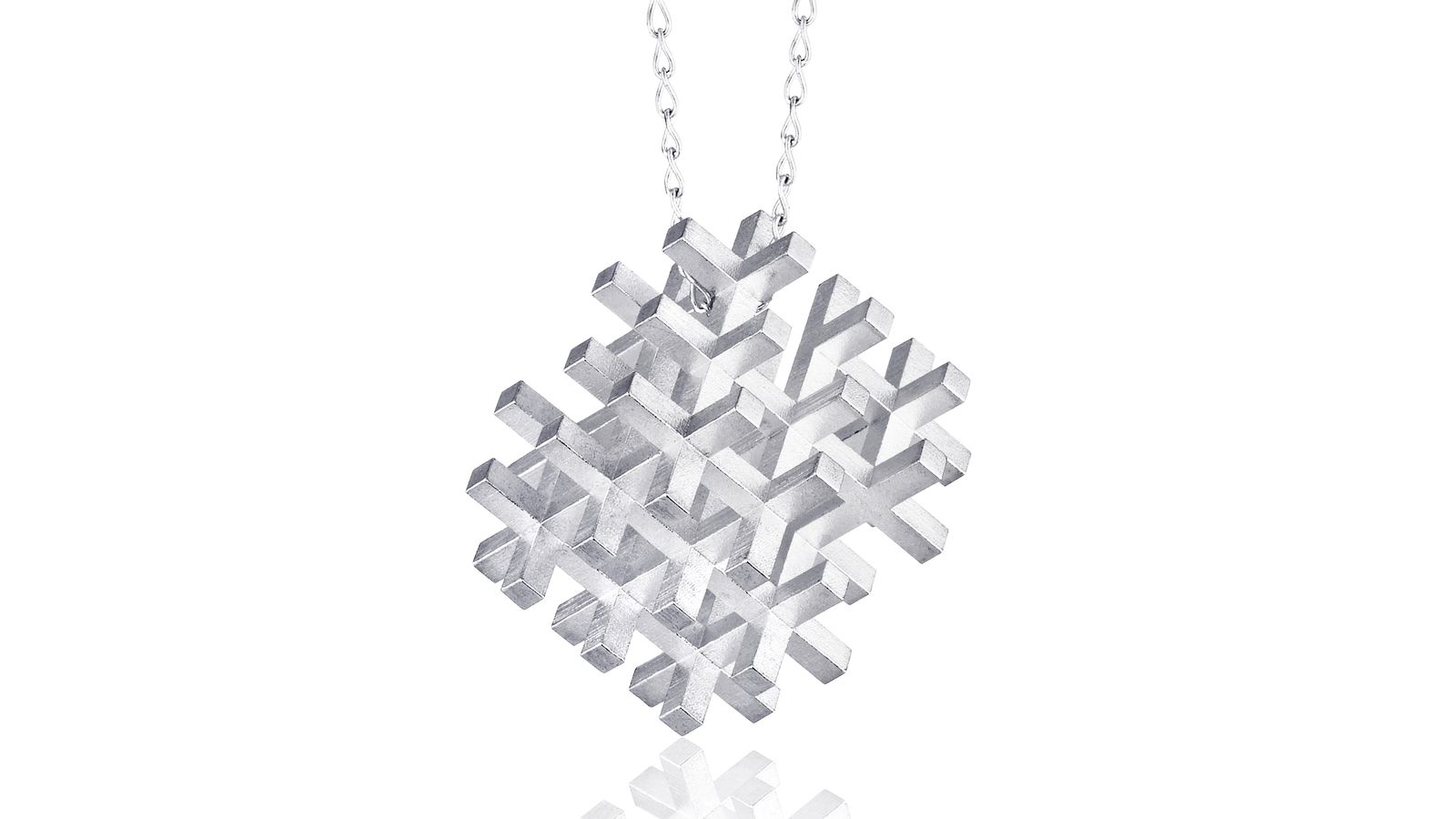 Established

The Fujimoto Collection, inspired by Japanese architect Sou Fujimoto, features a series of striking minimalist geometric pendants. Each work takes inspiration from both building and sculpture and is intentionally designed in such a way that the wearer can choose how they want the piece to hang on the chain and feel on the body. The pendants are designed with architectural precision, and made through a process of 3D print, casting and hand finishing.

The granddaughter of a traditional jeweller, Marika Svikis has always had an eye for design. After graduating from architecture school, she began experimenting with 3D printing and jewellery making, leading to the launch of her own jewellery label - svikis. - in 2017. Marika's collections feature recurring themes, drawing upon influence from Japanese architecture and design, minimalism and geometry. Each of her works are designed with architectural precision and made through a process of 3D print, cast and hand finishing to achieve clean lines and unique textured finishes.

Image: Marika Svikis, Fujimoto Collection, 2019. Photo: Nikita Photography.