Melinda Young
Stitched Up Neckpiece & Stitched Up Bib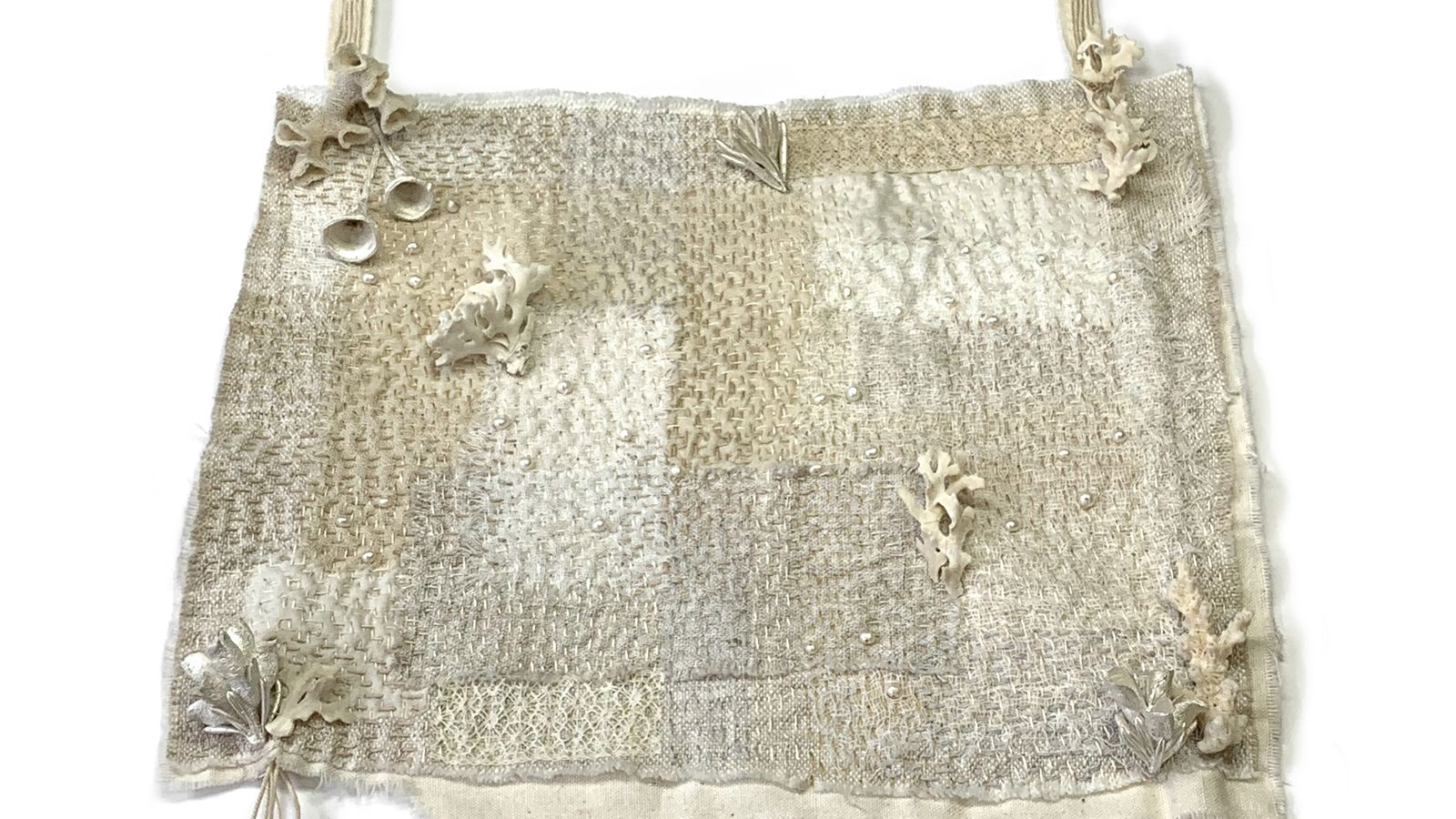 Established

These neckpieces speak to the environmental impact of a throwaway textile culture, mourning the loss of fabric as a treasured heirloom, a trace of lost stories. Uncomfortable and heavy around the neck, saved and salvaged wooden sewing thread reels are threaded onto a salvaged shoelace. The traces of hopeful thoughts are wound up in silver threads and embedded in the imprint of inherited domestic textiles - simultaneously preserved and destroyed in the process of roll printing them onto recycled fine silver.

Melinda Young has a Master of Visual Arts from Sydney College of the Arts. She has exhibited extensively in Australia and internationally since 1997; her work is held in public collections and included in numerous publications. Melinda's practice primarily engages with the idea of 'place' and explorations of materiality, with an emphasis on found or re-purposed materials as vehicles for narrative explorations of the landscape and the people who inhabit it.

Alongside her making practice, Melinda has spent the past 20 years working within the contemporary craft and design field as an educator, curator and gallery manager. Melinda is currently an Associate Lecturer at UNSW Art & Design.

Image: Melinda Young, Stitched Up Bib, 2019. Image courtesy of the artist.