Michaela Pegum
Pathway II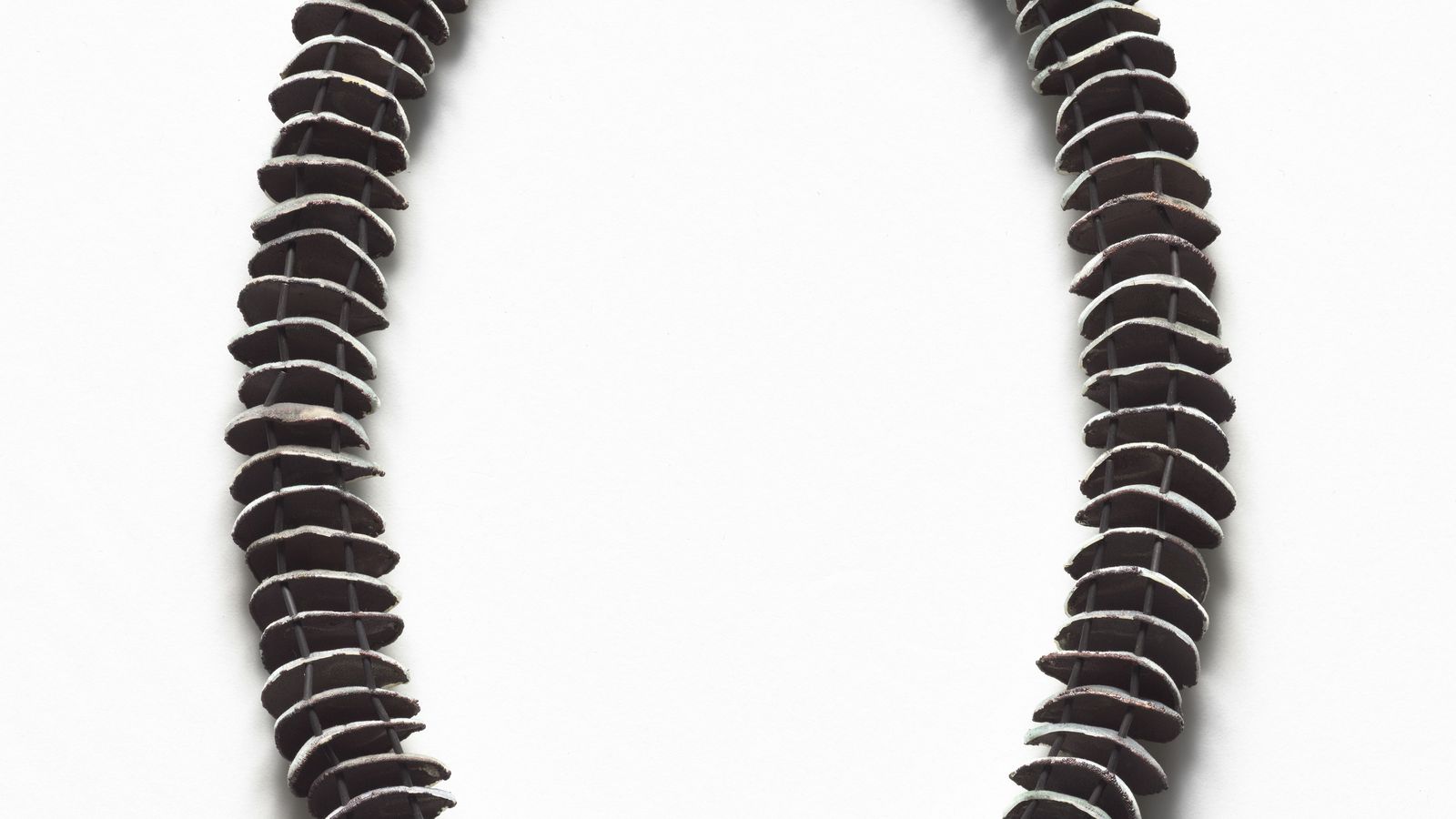 Emerging

Pathway II, conceived on a walk through the transitional atmospheres of twilight, is an exploration of the fertile and ever-evolving qualities of sensory experience in natural environments. It embodies the threshold that forms between softness and strength when the delicate and fleshy nature of velvet is integrated with the strength of copper. Through the integration of the dynamic properties of two distinct materials within the growing and building processes of electroplating, a new substance is created, that holds and sustains a burgeoning state of transformation.

Originally from NSW and with more than fifteen years as a contemporary dancer and choreographer behind her, Michaela Pegum embarked on a Bachelor of Fine Art, Gold and Silversmithing at RMIT in Melbourne. She is a current PhD candidate there where she continues to explore her interest in embodied knowledge through her intuitive approach to materials and form. Michaela's practice is an exploration of felt experience, garnered through the deeply embodied relationships we form with the natural world. She explores how the ephemeral effects of environments and atmospheres become tangible sensation in the body and how their enigmatic and irreconcilable qualities may find articulation through the crafting of material forms.

Melinda Young, Pathway II, 2017. Photo courtesy of the artist.