Michelle Stemm
Mother And Daughter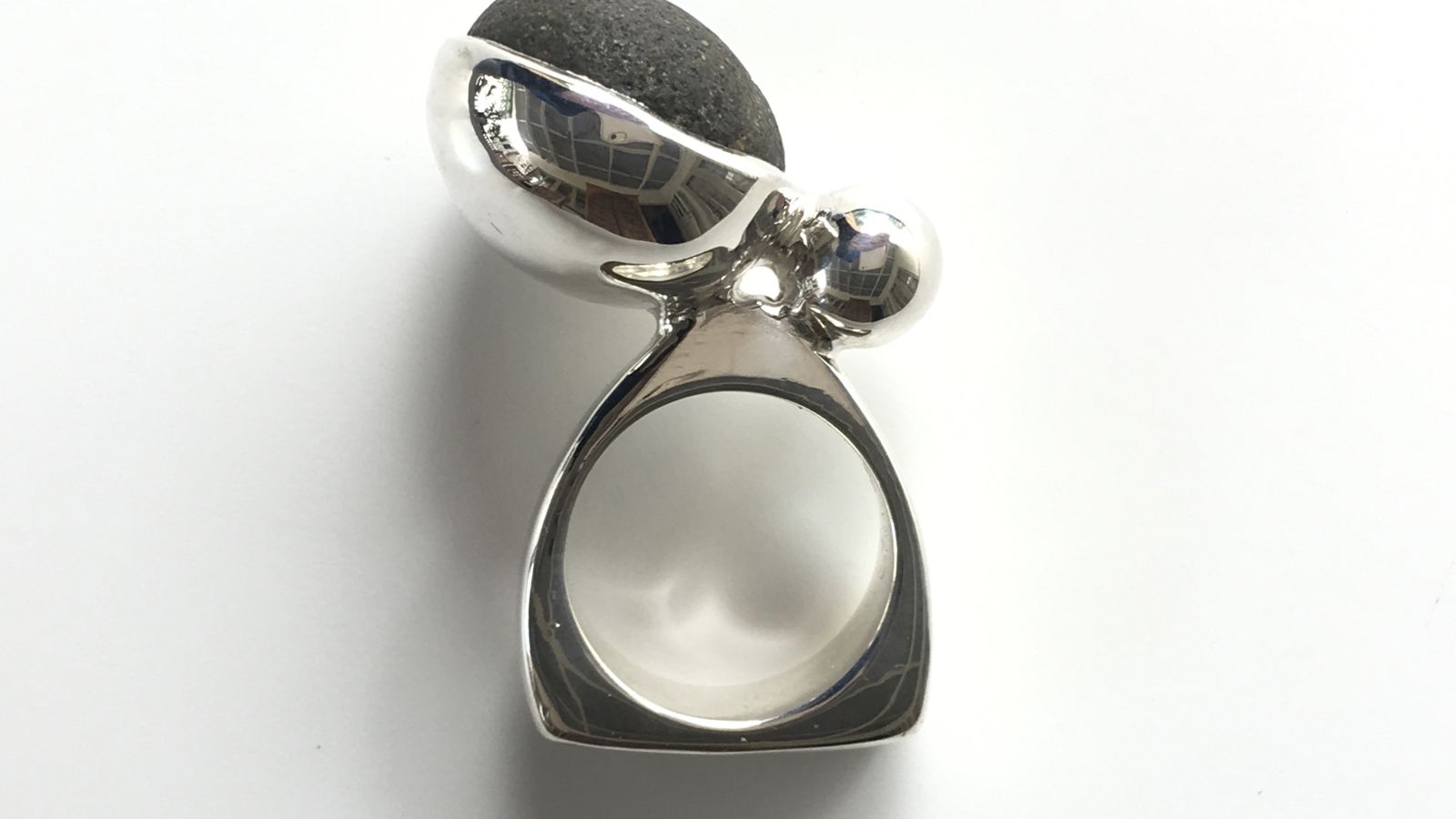 Established

Representation of mother and daughter figures has captured Michelle Stemm, since a trip to Zimbabwe as a young teenager in the early 90's where she was drawn to depictions of family relationships in serpentine stone sculpture handcrafts. This work features a pebble collected from Shelly Beach in Port Macquarie, a beach she used to walk daily growing up and a beach her mother still walks. The pebble is designed to lay over the adjacent finger. It is also intended to be a talisman, cradled in the palm of the wearers hand for comfort. The triangle shape gives it a flattened base, helping to stabilize, and provide an alternate face. It can also be worn as a pendant.

Born in Sydney and currently based in Brisbane, Michelle works from a small studio. Her jewellery making practice started seven years ago on the Sunshine Coast. Her design practice is lead by a desire for versatile, innovative and functional jewellery. She explores connections both as a function of a piece and metaphorically, between maker and wearer. She also looks at form in relation to the natural and occasionally the built world. Michelle's love of curved lines and shapes often leads her process, using pictures and sketches to refine and develop a concept, before transferring to materials and experimenting with form. Connections create opportunity and dynamism, bringing form and function together in endlessly interesting ways

Image: Michelle Stemm, Mother And Daughter, 2019. Photo courtesy of the artist.