Minji Han
Crossover: In response to 'Island Welcome'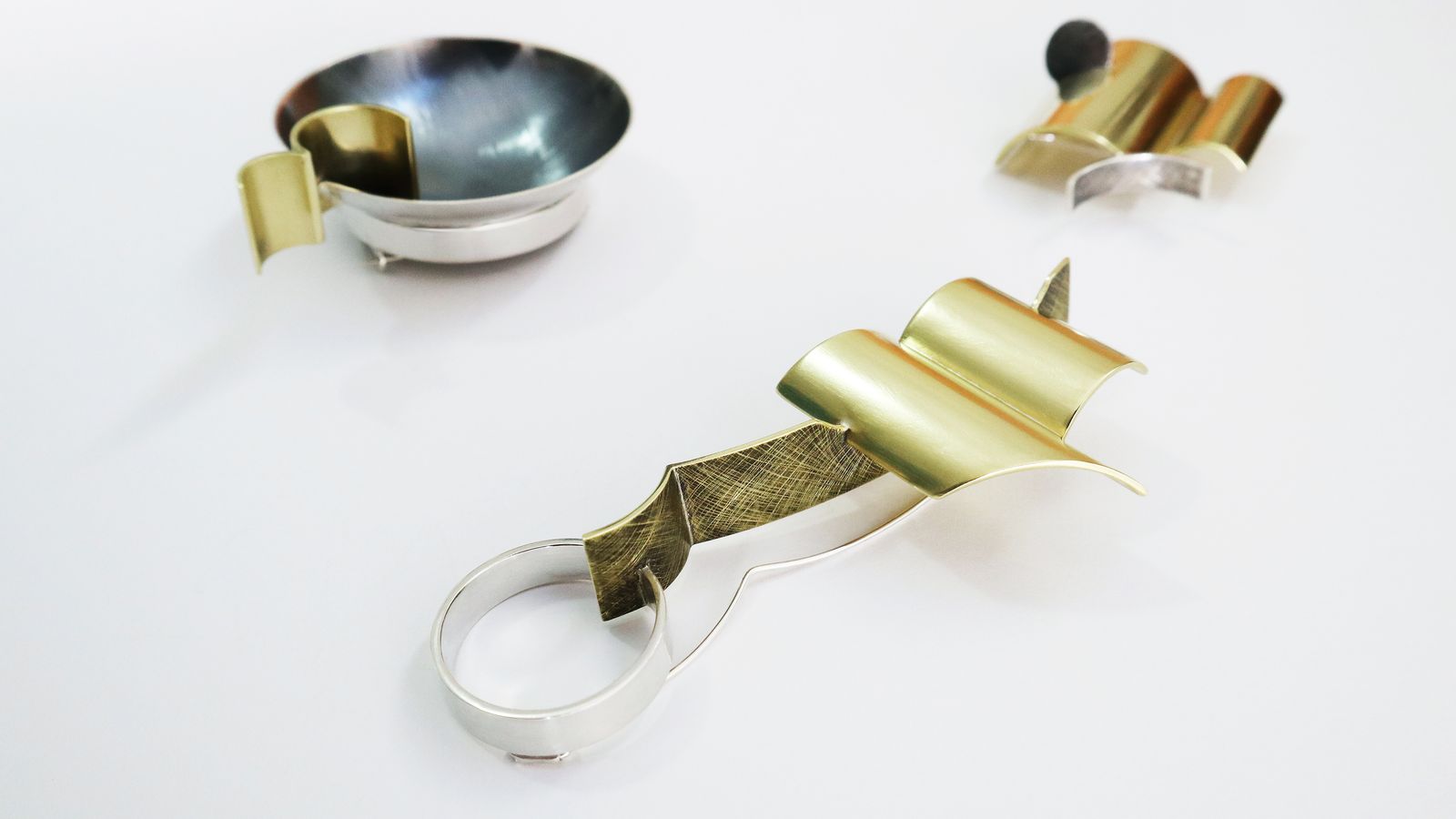 Established

This series of brooches illustrates individuals bonding with different cultures in Australia. Inspired by the recent exhibition 'Island Welcome' held at the Australian Design Centre, which expressed gestures of welcome in response to Australia's immigration and asylum seeker policies, these brooches celebrate the cultural diversity that enriches our everyday lives. In this work, personal extents of familiarisation to different cultures are visualised by sharing and evolving different structures, textures and materials in various ways. This generates harmonious relationship between the brooches representing the multiculturalism of our society.

Since graduating from a Bachelor of Design (Jewellery and Graphics Media) at the UNSW Art & Design in 2018, Minji Han has been further immersing herself in traditional metalsmithing, working small and large objects in her home studio in Sydney. Her design practice largely involves reinterpreting her surroundings, whether it be nature, people or a situation in which she is placed, by composing an abstract structure. Visible in the way she assembles different design elements in an object, her aesthetic seeks perfect balance in asymmetry and irregularity. Minji also has her own contemporary jewellery and object brand called Minjimorphic.

Image: Minji Han, Crossover: In Response to 'Island Welcome', 2019. Photo courtesy of the artist.