Nadya van Ewyk
Visions Dust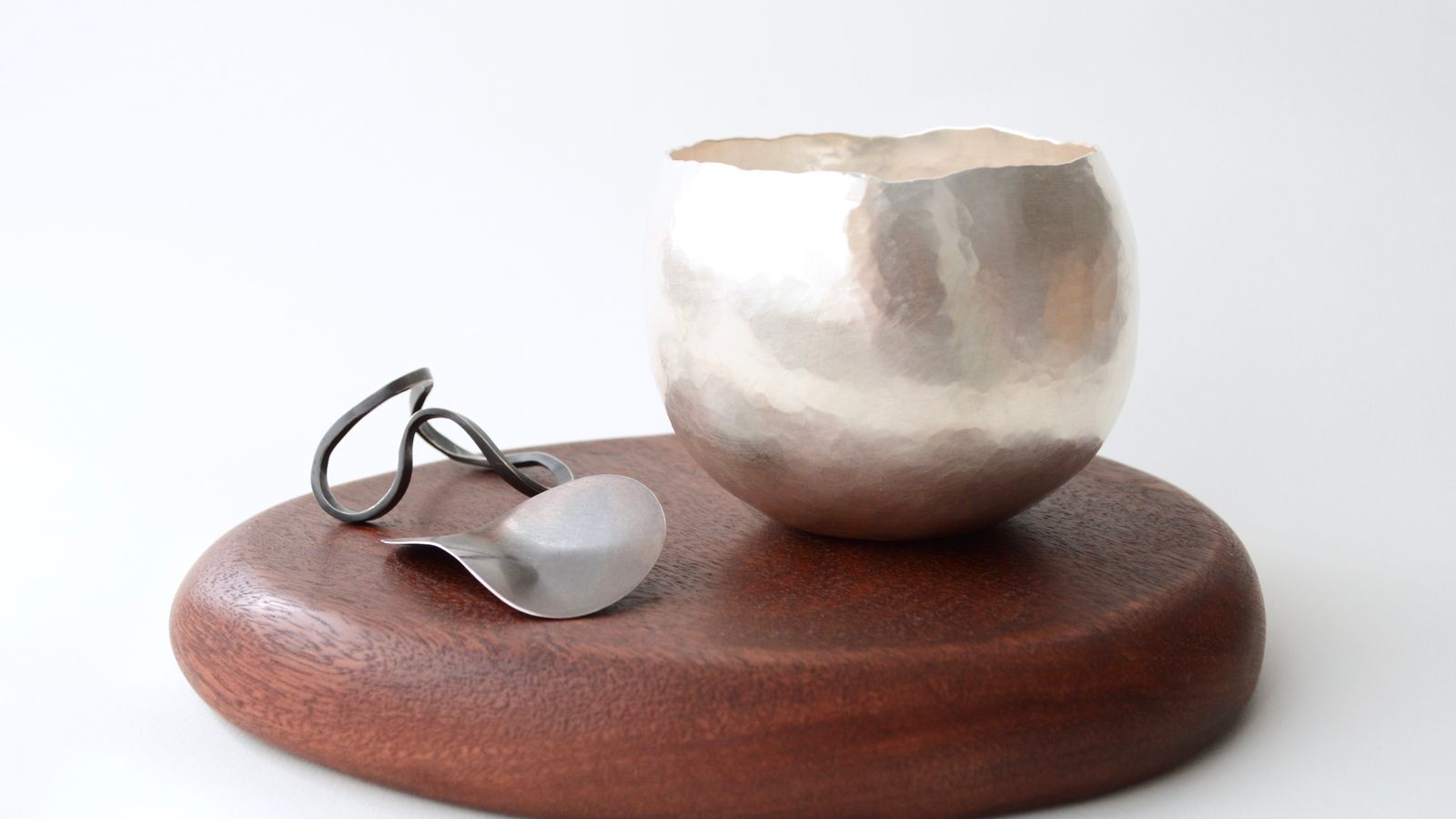 Established

Open-air Urn and Instruments of Passing: The edge of a grieving journey, where memory and sense stretch and contract, reaching to conceive loss. In each component a physical act made, yielding the form, its violence belied by their collectively conspired quiet and stillness in space; Vessels that bear each strike, pushing into reflection, holding in the darkness, creating the void; A forged, foreign object that twists and writhes. A form, when adorned, insists upon its presence known; An implement that extends the fingertips, whilst distancing intimacy. Formed with the hand that desires a touch that will never come. Designed to plunge, to collect fist-fulls of remains, to dispel the pain of absence; A hearth, torn to shape, that carries all, and will burn to ash.

Nadya van Ewyk is a contemporary jeweller and metalsmith based in Sydney, Australia. Her work is focused primarily around traditional silversmith practice, whilst incorporating experimental and para-traditional craft techniques. Exploring the physical and emotional responses to creating and engaging with form, she produces unique, one-off pieces and small production ranges. Her pieces are currently available at: The Australian Design Centre, Sydney and The National Library Bookshop, Canberra

Image: Nadya van Ewyk, Visions Dust, 2019. Photo courtesy of the artist.