Reanne Chidiac
I Tire Of Being A Soft Thing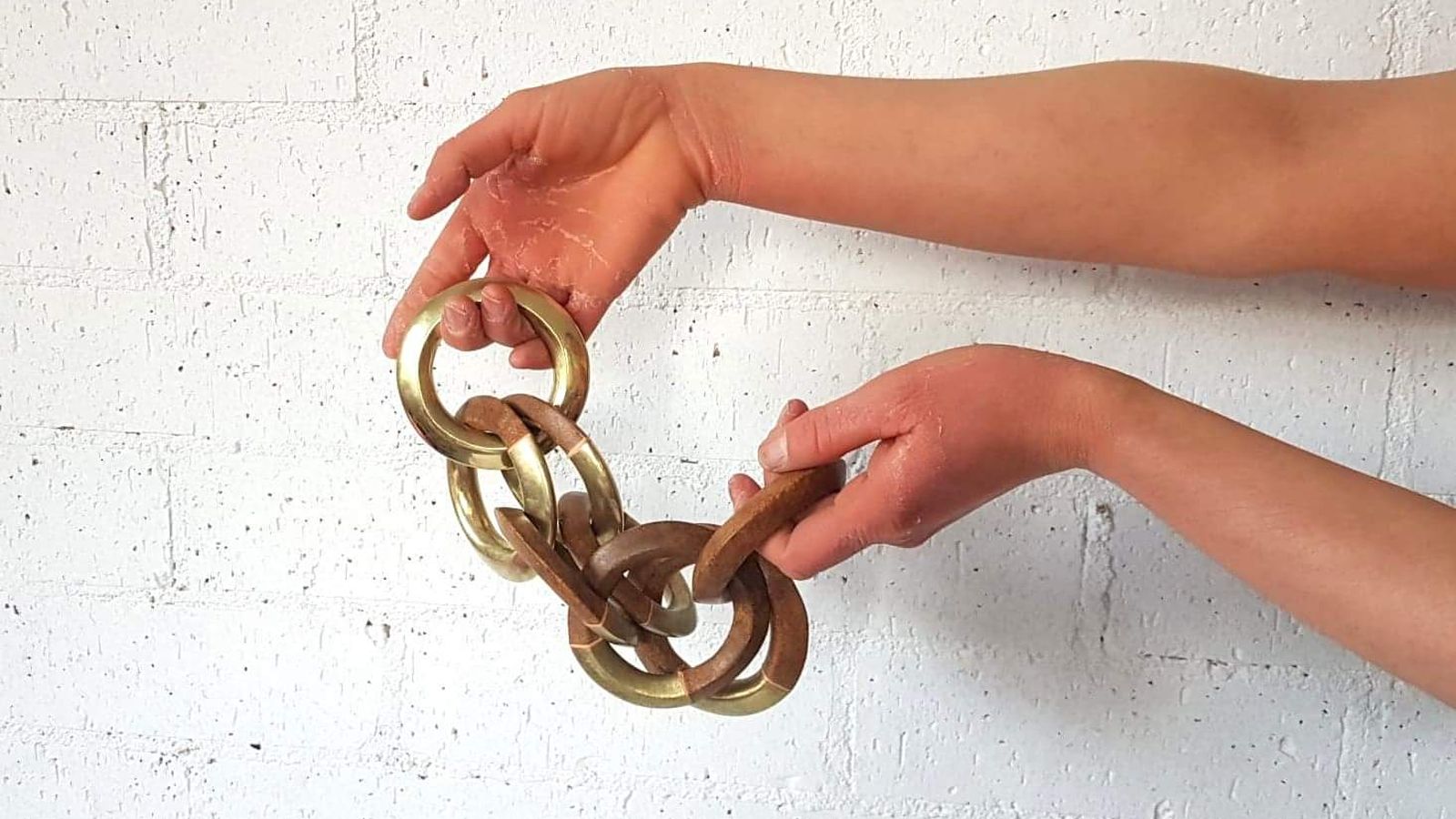 Emerging

Reanne Chidiac tires of crumbling into dust at the abrasive touch like soapstone. Both physically and figuratively. This sculptural piece is not about her skin disease, but what it's turned her into. It's about the endless mental cycle of hardness and softness that sees her either cold or raw, and the duality of self-love and self-loathing. Reanne has swept herself off the floor and seen herself slip down the drain. She's used the bodies of others to experience her own differently. Reanne hasn't hardened like she'd hoped, but still trys for brass (not as precious as it's finer yellow counterpart, but harder at least. Who deserves gold anyway?).

Reanne is an emerging interdisciplinary artist and jeweller. She was born, raised and lives in Western Sydney. Her family immigrated from Lebanon in the 1960s. She takes cues from personal narratives contextualised by contemporary Sydney and her Lebanese-Maronite heritage. Her practice crosses the disciplines of jewellery, painting, sculpture and metalsmithing and is driven by material experimentation. She often incorporates triggers that arise from her genetic skin disease as an entryway into her visual exploration into body norms and standards. Reanne's often personal and self-investigative practice explores concepts surrounding the 'contemporary' body, bloodlines, identity and the role of cultural tradition in these concepts.

Image: Reanne Chidiac, I Tire Of Being A Soft Thing, 2018. Photo: Nazha Chidiac.