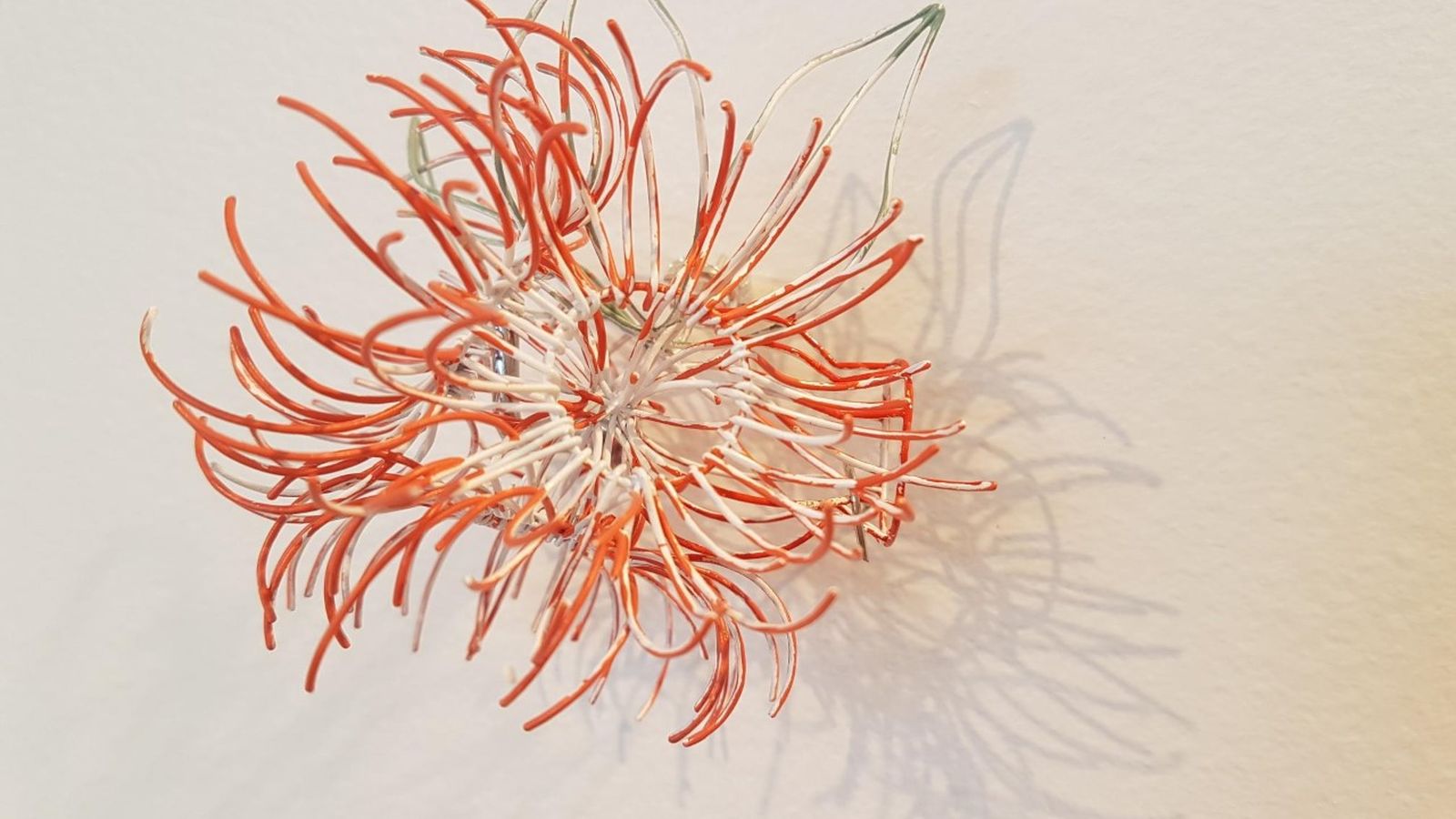 Highly Commended - JMGA-NSW Emerging Contemporary Jewellery Award

Emerging
Corymbia is one of Rebecca Hinwood's most recent editions to her signature collection Aumg The Gum Trees. This series has been informed by Australia's beautiful eucalyptus tree and in the creation of this work Rebecca focuses on the intriguing forms and colours of this unique species. Taking these details, she has transformed them into unique, wearable jewellery pieces, adding a contemporary twist and expressing her own character through the work. This distinctive piece communicates the fragile and subtle yet strong character of Australia's natural environment. 
Rebecca is an Australian contemporary jeweller whose practice explores the distinctive qualities of Australia's natural environment. Utilising a variation of traditional and non-traditional skills and materials, she handcrafts contemporary jewellery pieces that emphasise the colours and forms that characterise the Australian landscape.
Rebecca's passion for contemporary jewellery evolved during her training at the Australian National University, where she studied a Bachelor of Visual Arts, Majoring in Gold and Silversmithing. Continuing her studies Rebecca completed a diploma in Gemmology at the Gemmology Association of Australia. Her work has been displayed in numerous exhibitions including a number of solo shows. She has also been represented in several national competitions including The Waterhouse Nature Science Art Prize and the National Contemporary Jewellery Award. 
Image: Rebecca Hinwood, Corimbia, 2019. Photo courtesy of the artist.