Romana Toson
Dissolution Brooch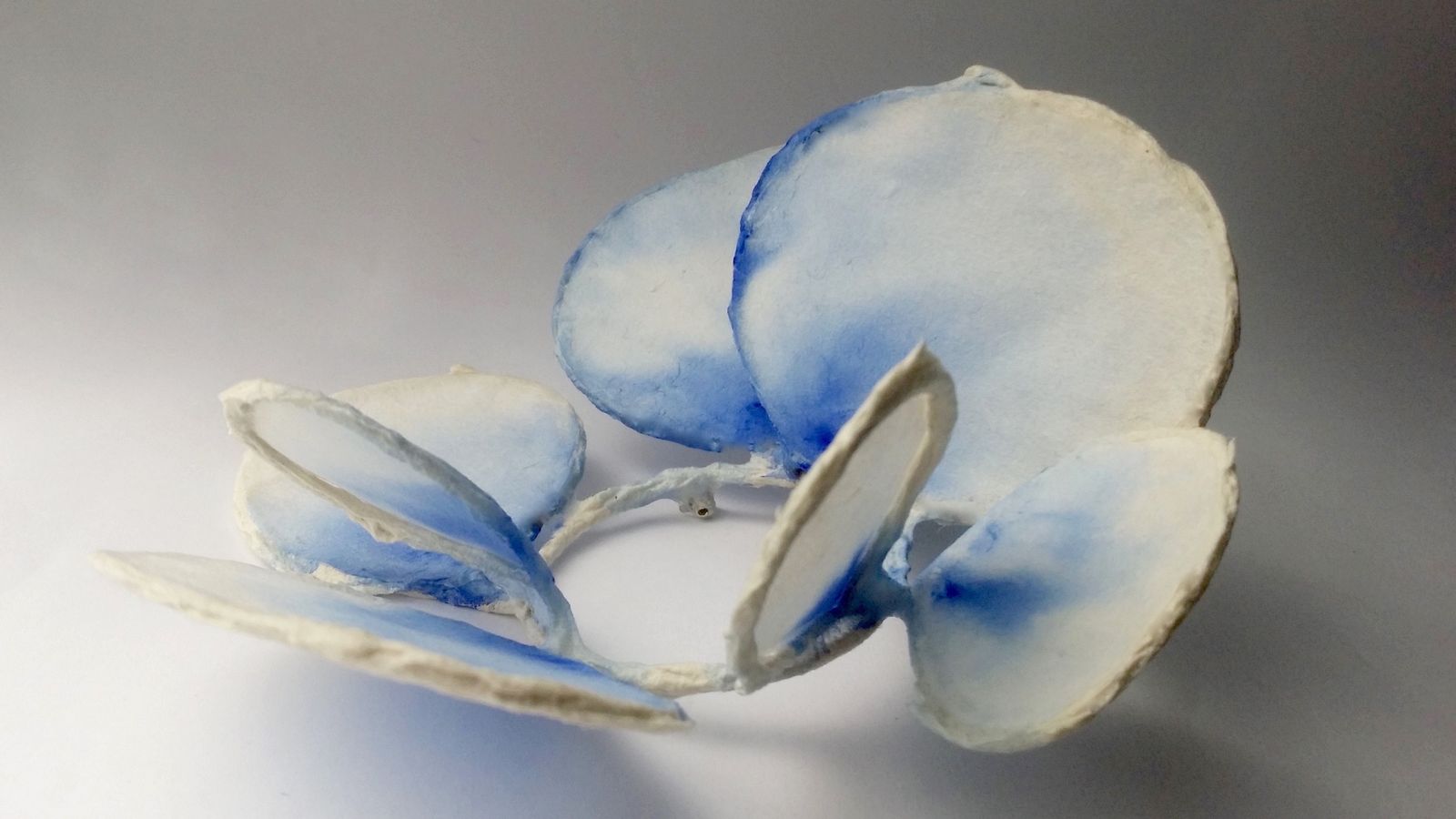 Established

This piece represents a threshold in space and time that is made when something important ends and life's new form has not yet been created. Dissolution is the process of dissolving. This brooch is a piece of work that has at its centre a space, an aperture. This emptiness symbolises the creative potential of having everything taken away, of being in dissolution. It is simultaneously a place of nothing and everything.  Paper has revealed itself to be at once, sheer, ethereal and yet strong, flexible, resilient. What seems solid is ephemeral. Paper represents the ephemeral nature of our being.

Romana Toson is a a Sydney based contemporary jeweller. The skills from a Visual Arts Degree in 1983, with a Jewellery and Silversmith major, from Sydney College of the Arts at the University of Sydney, are skills she relies on and has developed into her creative practice. An Australia Council grant kick started her life in contemporary jewellery in 1984. With four other SCA graduates, Ipso Facto Contemporary Jewellery Studio was born in 1985. That studio, now in located in Pyrmont, Sydney, is used today by two of the co-founders, Margaret Kirkwood and Romana. Her work includes exhibition pieces, commissions and small production ranges.

Image: Romana Toson, Dissolution Brooch, 2019. Photo courtesy of the artist.