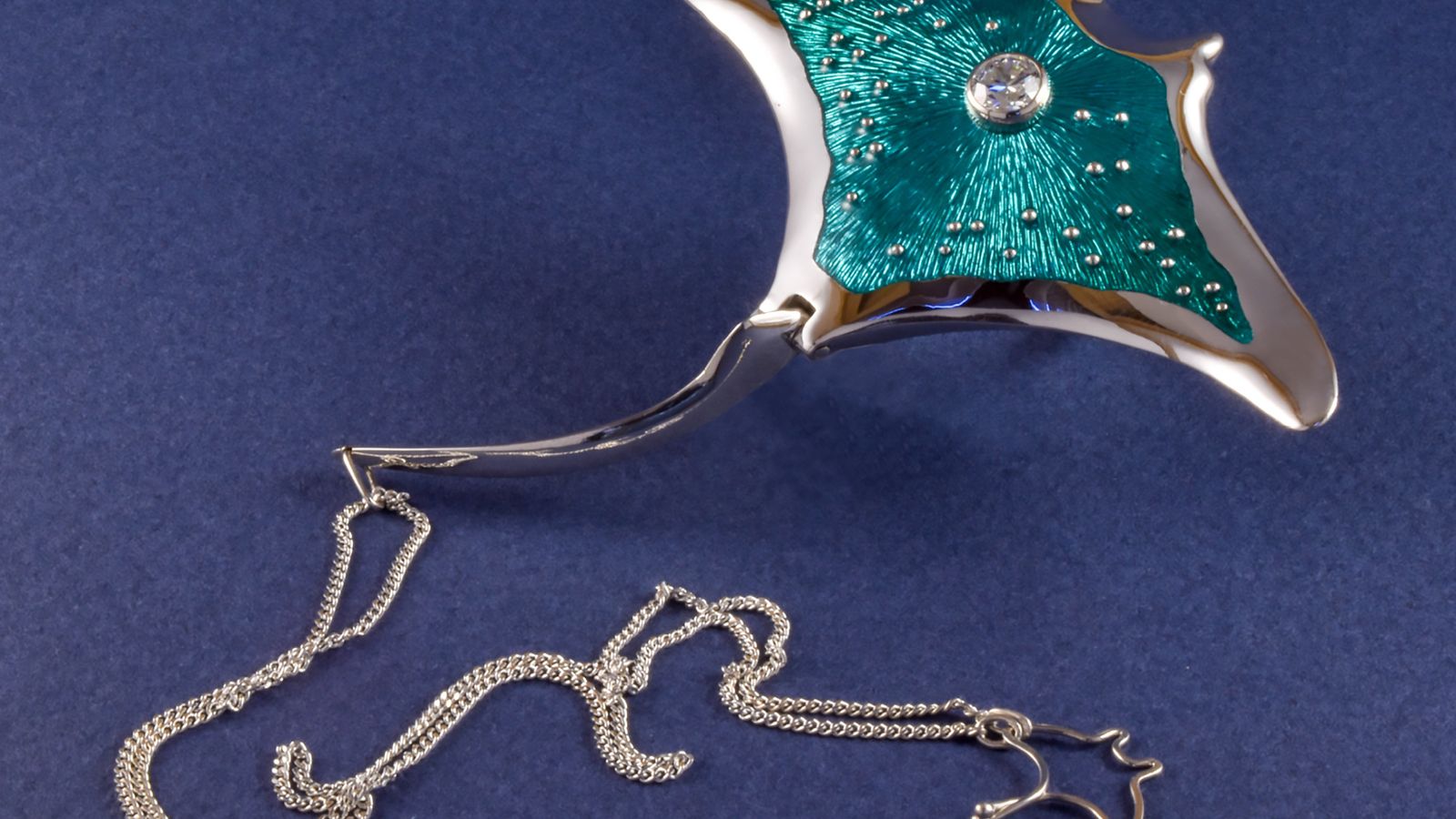 Established

A lure is used to entice 'bait', often for mischievous or deadly intent. The more attractive and intriguing the lure, the more successful the temptation. The three creatures featured in this collection are beautiful but deadly. Rowena Charlton sees them being worn by a femme fatale, complimenting her allure (a play on words with the title A Lure), but, also subtly exposing more sinister possibilities.

Rowena came to jewellery and object design only a few years ago, after studying and pursuing a career in business, and illustrating nature conservation material on the side. After drawing exotic bugs, birds and fish for a long time it's not surprising she gets great satisfaction from using intense colours in her metalwork, which has led to a special interest in vitreous enamelling. This process dictates the structures and techniques she uses, and lends itself beautifully to replicating the animal forms with which she's long had a fascination.

Image: Rowena Chalton, A Lure, 2019. Photo courtesy of the artist.