Rui Kikuchi
"Takumashi-Sou" (Weeds of Resilience) Series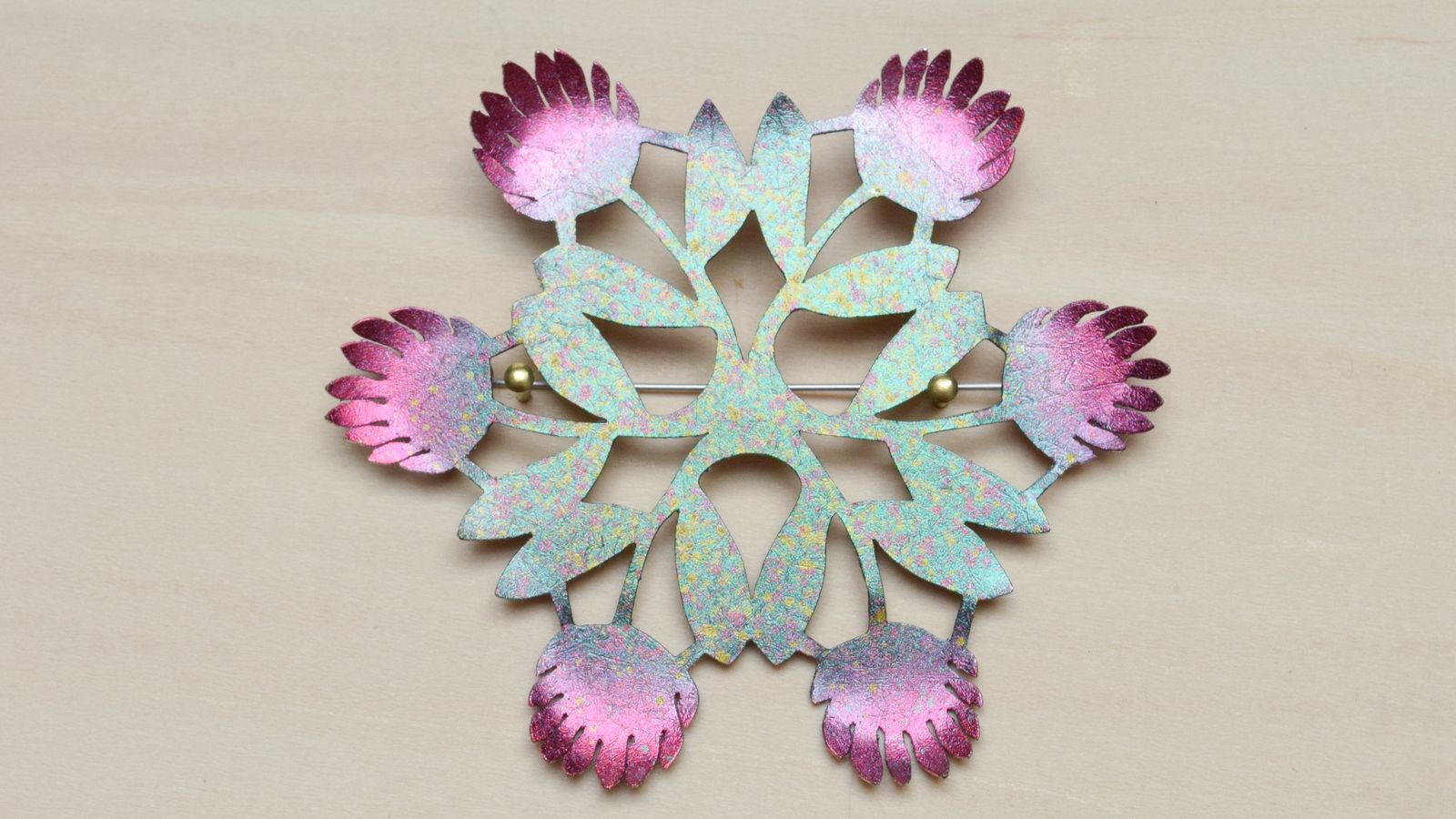 Established

Inspired by Maya Angelou's poem "Still I Rise", "Takumashi-sou" is a series of brooches that uses Japanese kirigami pattern making technique to make abstract shapes of plant forms normally categorized as 'weeds'. These 'weeds', that grow on sidewalks, between rocks or in fields are powerful examples in nature that display a tenacious will to live, thriving with even the most meagre of resources. Each piece accompanies an episode in Rui Kikuchi's life where the humble plant has taught her to be more resilient and introspective. The brooches are colored by the textile technique  "Nishijin-Hikihaku", used for "obi" (kimono belts).

Rui was born in Kyoto in 1982. She moved to Sydney with her family in 1988 and spent her formative years in Australia and Japan. In 2004 she graduated from the University of Sydney's Sydney College of the Arts with a Bachelor of Visual Arts, majoring in Object Art and Design. After completing her degree Rui returned to Japan and attended the Itami College of Jewellery in Hyogo Prefecture in 2007. Since 2007 she has exhibited widely in Japan and Australia and produces work in her studio in Kyoto.

Image: Rui Kikuchi, "Takumashi-Sou" (Weeds of Resilience) Series, 2017. Photo courtesy of the artist.