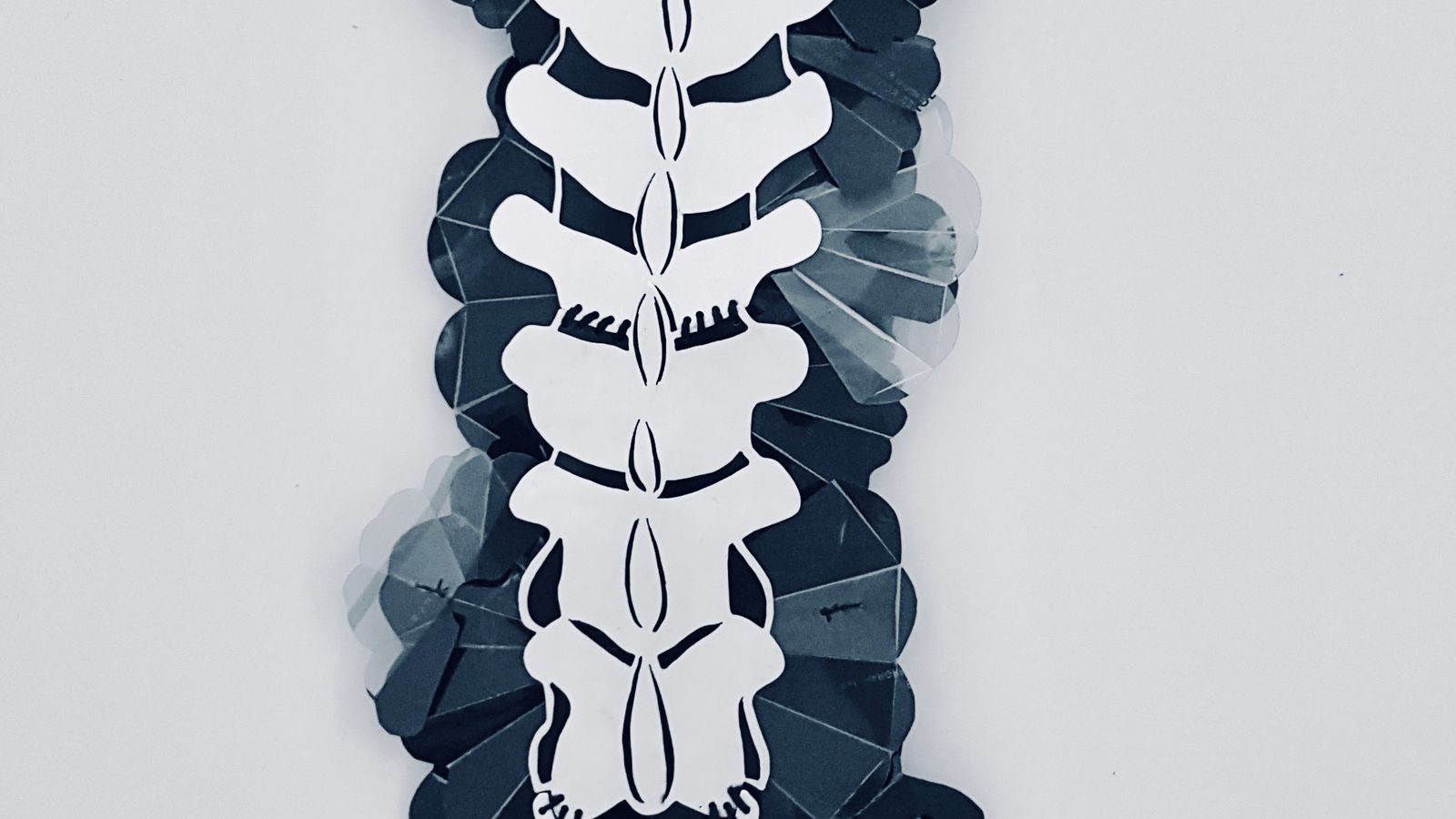 WINNER - JMGA-NSW Emerging Contemporary Jewellery Award
Emerging

Fortitude portrays themes within the body, where fragility, delicacy, complexity, strength and hidden damage can be found. The use of Sarah Barlow's own x-ray film portrays the physicality of looking through the body and transparency, reminding us we can be fragile, broken or suffering. The sculptural pieces make the bodywork look deceptively lightweight and beautiful, but only the wearer knows the burden of the physical and emotional weight they carry. Fortitude is a reminder that the body can look as if it holds courage, strength and resilience, but on the inside, it can be more fragile and damaged than we often realise.

A Sydney based design student, Sarah has been developing and honing her jewellery skills for the last three years. She has a wide range of passions and concerns which she addresses in her work including nature, secrets of the internal body and disability. Her passion for perceptions and misconceptions of the human body is influenced by growing up deaf with Cochlear Implants, as well as suffering from several debilitating medical conditions. Sarah explores materials that parallel with her personal narratives when creating her work in order to inform, raise questions and challenge audiences. 

Image: Sarah Barlow, Fortitude, 2018. Photo courtesy of the artist.