Virginia Sprague
Emergent Series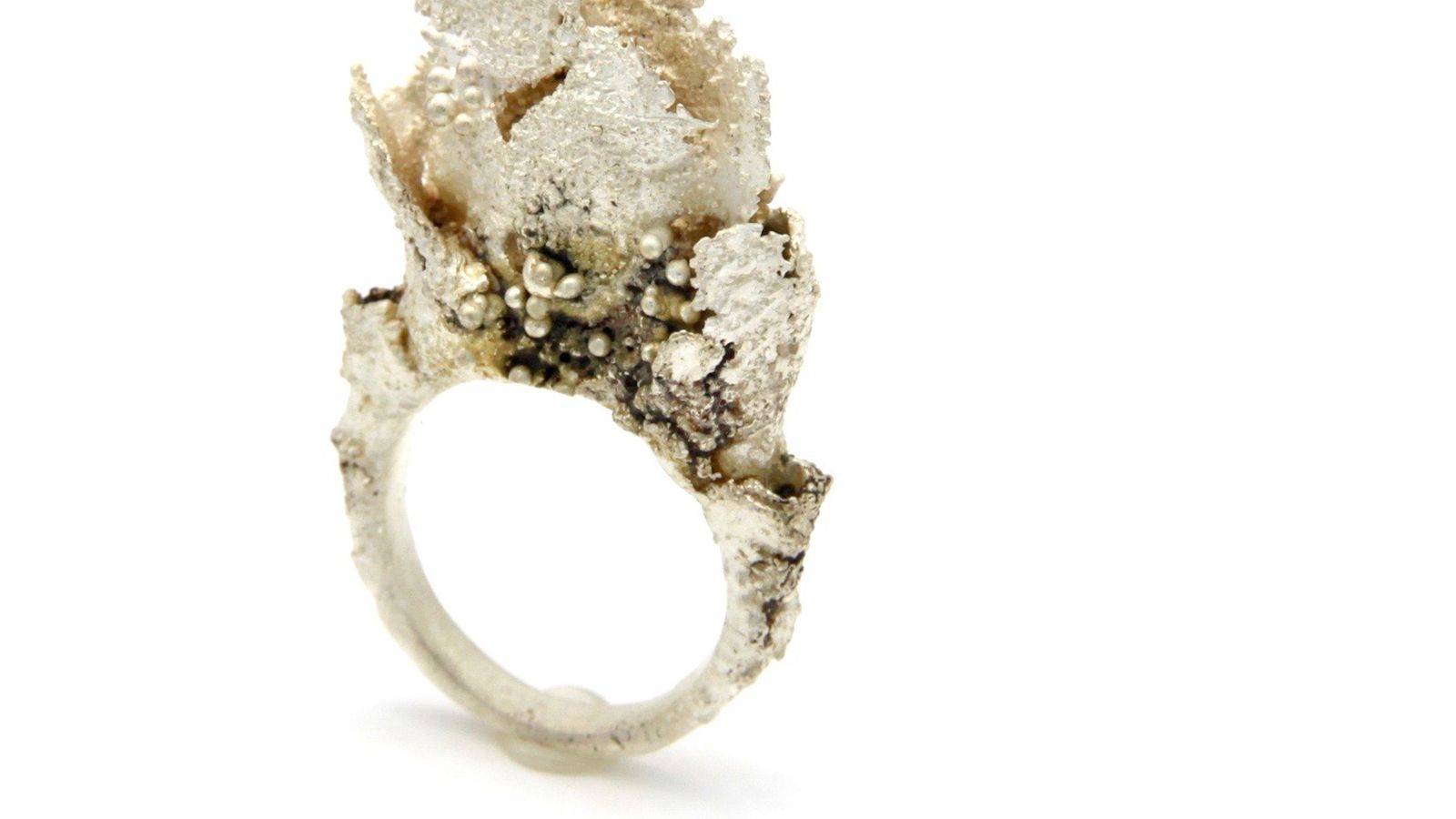 Highly Commended - JMGA-NSW Established Contemporary Jewellery Award 

Established

Virginia Spragues's practice explores the interplay of scale, texture and form in the natural world. Her work is driven by a fascination with how seemingly perfect natural patterns or shapes can reveal imperfections:  textures, markings and irregularities that act as momentary disruptions within larger forms. Drawing on a range of materials and techniques, Virginia's practice acts to transform these moments into tangible, wearable objects where the irregular and imperfect sit within an overall perception of balance. Her recent Remnant Series, explored the beauty in decay and decomposition. This Emergent series maps the symbiotic relationship between life and decay. These themes are explored through both form and texture, the latter being developed in a process of building then eroding surface patterns and patinas in order to arrive at a point of irregular beauty.

Virginia is an emerging Australian designer and maker of contemporary jewellery, currently based in Brooklyn, New York. She is largely self-taught, with a creative career spanning seven years. She has representation with a number of Australian galleries and retail spaces, including Kin Gallery in the ACT and Studio Melt in Newcastle. She has also been represented at CRAFT ACT. Virginia has exhibited regularly since 2014 at CRAFT ACT, Australian National Capital Artists (ANCA) and, most recently, at the Sturt Craft Centre in NSW (August 2019). She has recently moved from Australia to Brooklyn, where she is undertaking further mentoring and self-guided study at Brooklyn Metalworks. 

Image: Virginia Sprague, Emergent Series - Ring I, 2019. Photo courtesy of the artist.