Zoe Pollitt
Transmutation Ring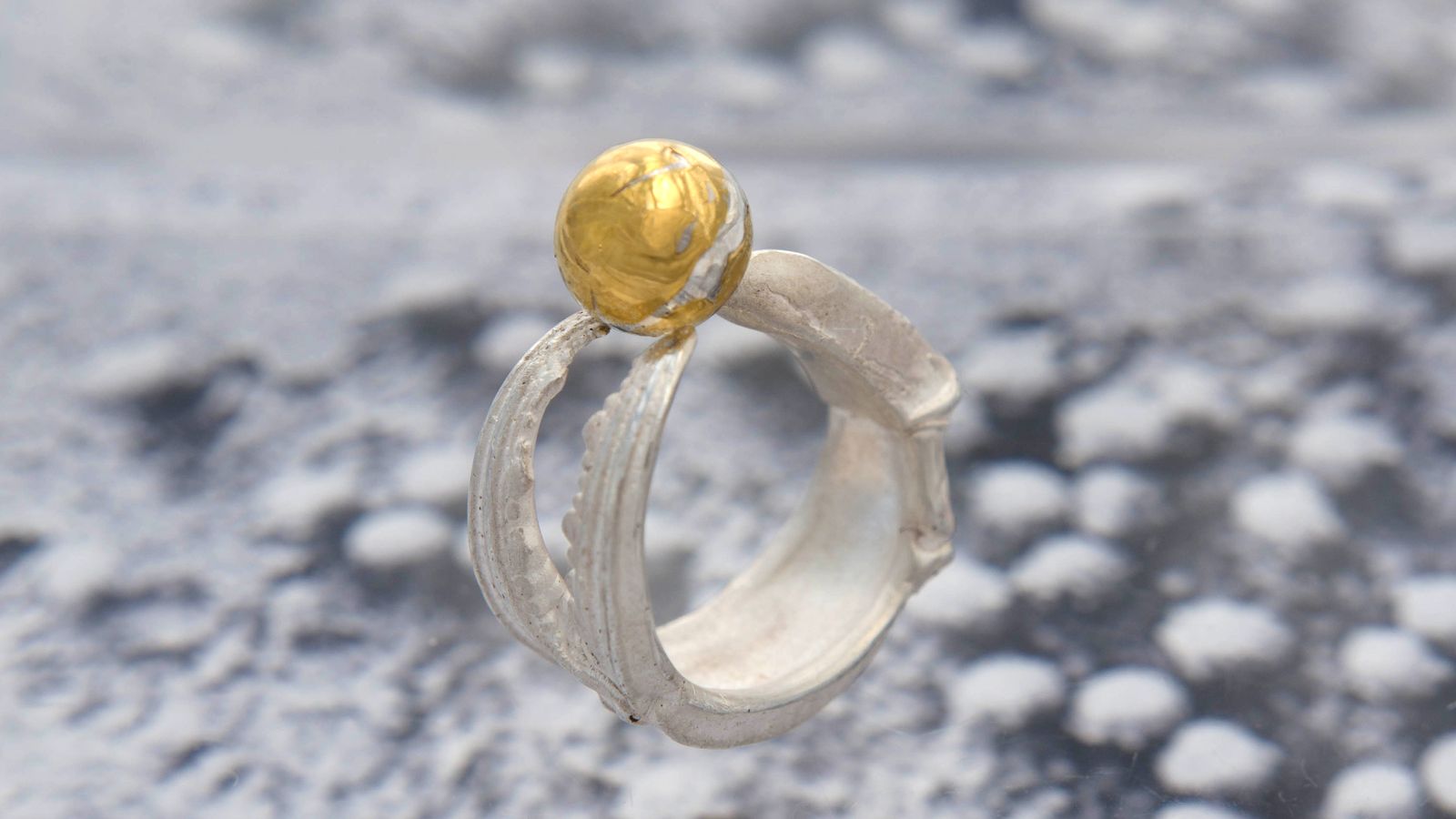 Emerging

The Scopimera Inflata crabs go about their daily feeding ritual transforming the beach into sculptural galaxies in a stellar display of the impermanence and rhythm of life. Just as an Alchemist transmutes different energies from their "raw" state into their higher, more refined state, Zoe Pollitt's work explores curiosity and the tension between man-made and natural forms, and transformation both physically and spiritually. The crab is a metaphor for the evanescence of life, delicately balanced with a golden ball as a symbol for transmutation.

Zoë is a Creative Director, Designer and Jeweller.  An interest in adornment piqued while studying on exchange at Central St Martins School of Art and Design in London in the 90's, and during her early career at Vogue Australia. As Co-Founder of a creative agency and design studio, Zoë holds design, fashion, creativity and artistic expression as fundamental to being. More recently, Zoë has been exploring new territories in interpretive and contemporary jewellery design. Inspired by Surrealist metaphors, Modernism, Punk and Victorian Mori, Zoë's focus is on making layered pieces with an intention to invoke a synesthetic response.

Image: Zoe Pollitt, Transmutation Ring, 2019. Photo courtesy of the artist.