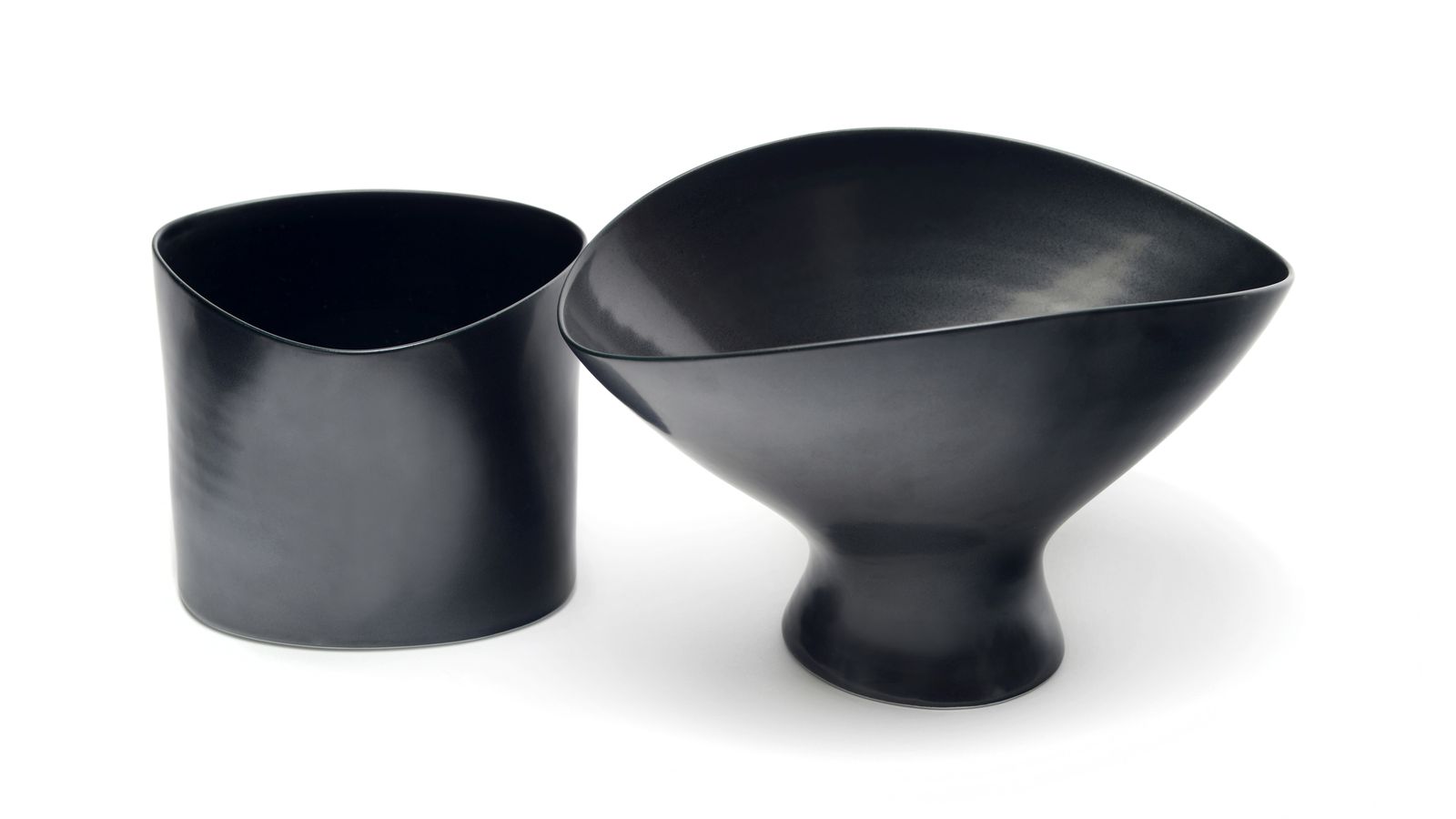 Book: Living Treasures: Masters of Australian Craft \ Prue Venables
The exhibition monograph designed by Ian Robertson includes essays by Prue Venables, Alison Britton OBE and Neville French with photography by Terence Bogue and is available for sale from Australian Design Centre or from Object Shop online. The publication offers a rich insight into the depth and dedication of Prue's practice, and the exquisite and graceful forms that result.
Film
Filmed at Prue Venables' home studio in Castlemaine, Victoria, this documentary film offers a glimpse into the work and practice of one of Australia's most highly acclaimed ceramicists. Created to celebrate the selection of Venables' selection as Australian Design Centre's ninth Living Treasure: Masters of Australian Craft and shown alongside the exhibition, which tours around Australia between 2019 to 2022, this film was made by Angus Lee Forbes for Australian Design Centre.
Audio
This conversation was recorded at the Australian Ceramics Triennale on 1 May 2019 at Princes Wharf One, Hobart, Tasmania, Australia. Barbara Campbell-Allen was joined by Prue Venables and spoke about her selection as an Australian Design Centre's Living Treasure. Republished courtesy of The Australian Ceramics Association.
Listen here
Listen to Prue Venables and Alison Britton talking with Maisy Stapleton on Eastside Radio here. This interview was first aired on 8 August 2019 on Arts Thursday.
Image: Prue Venables, Black Triangulated Form and Black Pedestal Bowl, 2018. Photo: Terence Bogue.