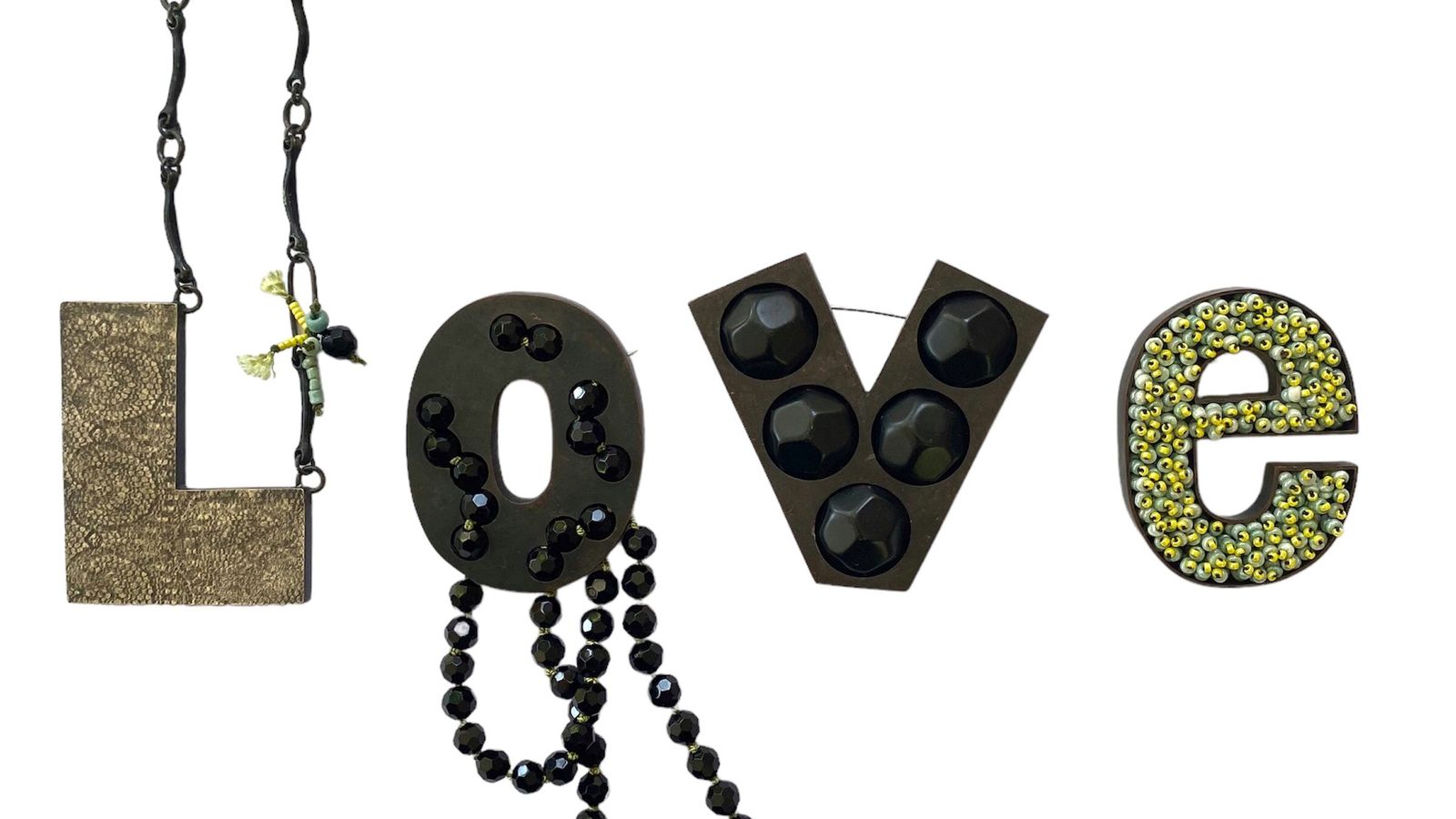 5 October–28 October 2023
In my business [as an artist], sustainability is more than being conscious of the environmental impact on our planet. It's the key concept that extends beyond my work and creative practice.
Bridget Kennedy was invited by Australian Design Centre to curate the exhibition Remade-Reloved for the Sydney Craft Week Festival. These established and emerging jeweller/makers all embrace sustainability in their practice.
In this project, the 12 selected artists repurpose costume jewellery into new contemporary pieces – converting the discarded and unloved into the precious and unique.
Each jeweller employs a different approach to designing and making, but as an exhibition, the works create an opportunity for us to consider renewal, new narratives and reassessing the collective and personal meaning of 'precious'.
Artists: Linda Blair l Melissa Cameron l Anna Davern l Sian Edwards l Jenny Fahey l Kirsten Junor l Bridget Kennedy l Erin Keys l Regina Krawets l Vicki Mason
Margarita Sampson l Melinda Young
Visit the Remade-Reloved 2023 virtual gallery.
Most of the works in the exhibition are available for sale. Download the list of works here.
Events
Remade–Reloved: Craft-Up-Late Conversation
For the Sydney Craft Week Festival, we're opening late so you can see the exhibitions, enjoy a glass of wine and join a conversation about the exhibition Remade-Reloved.
Curator Bridget Kennedy and contemporary jewellery artists Kirsten Junor and Melinda Young talk about how they've remade broken and discarded costume jewellery into new wearable works.
Where: Australian Design Centre
When: Tuesday 10 October, 6–8pm
Bookings: Free event. Book here.
Image top: Regina Krawets, el, oh, vee, ee, 2023. Photo: courtesy the artist