Response
Small tapestries from the Australian Tapestry Workshop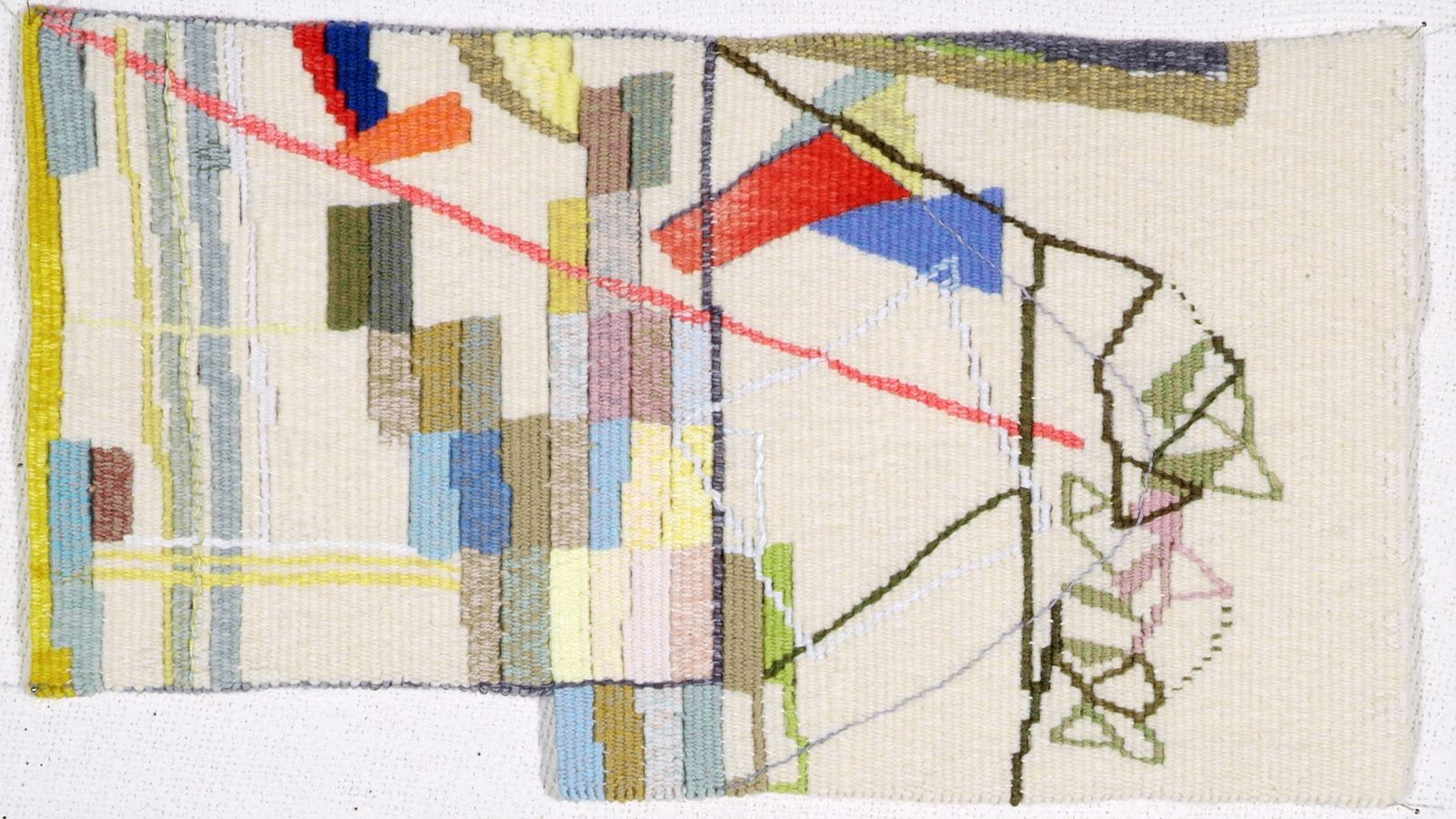 3 October - 13 November 2019
Response – Small Tapestries from the Australian Tapestry Workshop (ATW) presents a diverse range of interpretive responses by ATW studio weavers to designs by contemporary Australian artists including Arlene Textaqueen, Rhett D'Costa, Irene Barberis, Andrew Cooks, Judi Singleton and Jon Cattapan.
The title of the exhibition is taken from a key work, Response by Rhett D'Costa, whose work reflects ideas connected to culturally composite ethnicities, mixed race communities and the porosity of place, belonging and identity formation.
Three works designed by renowned painter Jon Cattapan feature abstracted figures set amongst surreal shapes and organic forms. Irene Barberis is known for her high-chroma works negotiating contemporary belief and faith through the use of cutting edge materials including plastics, silicones and new light forms. 
Two smaller and very finely woven works are Judi Singleton's Motherhood & Child #2 Yellow Bird and Andrew Cook's From "Tosseurs & tossettes" page 19, showing the versatility of tapestry to respond to designs of any size. Finally, Arlene Textaqueen's Ace of Spades uses the artist's renowned texta drawings and transform them into tapestry, creating a contemporary response to contemporary image making and medium.
ADC and ATW are both members of the national network of Australian Craft and Design Centres (ACDC). 
Founded in 1976, ATW is recognised as an international leader in the production of hand-woven tapestries and is the only workshop of its kind in Australia. All ATW tapestries are made in collaboration with leading artists and designers. This active collaboration ensures this traditional art form is kept alive and thriving in Australia. 
Discover more about Australian Tapestry Workshop here
Top Image: Response, 2005. Designed by Rhett D'Costa and woven by Rebecca Moulton. 220 x 390mm. Photo courtesy ATW.