Scented Intoxication
An exhibition by Lyn Balzer & Tony Perkins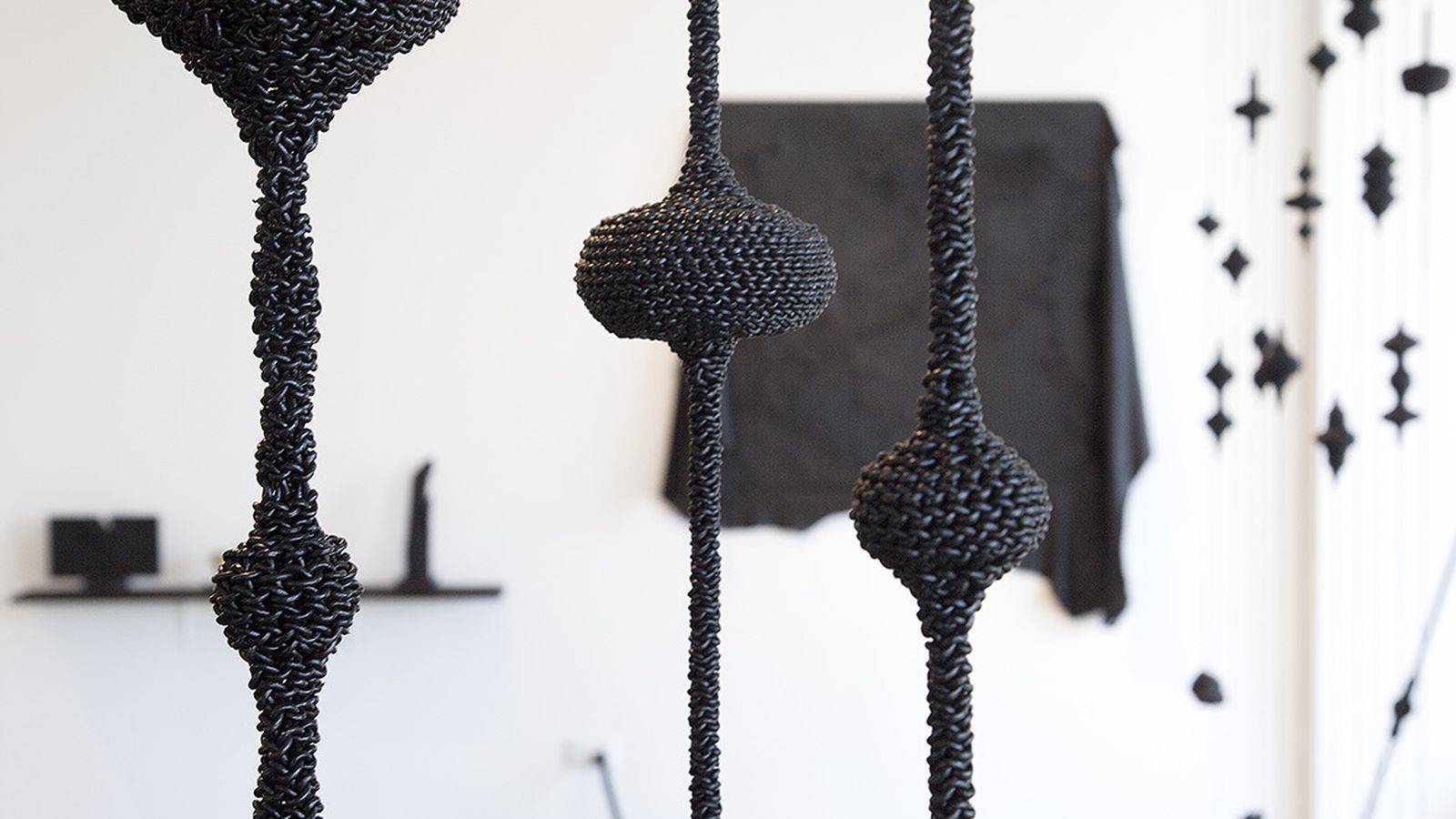 Australian Design Centre
101-115 William St, Darlinghurst NSW
15 October - 18 December 2015
Download Scented Intoxication lookbook
Known for their multi-disciplinary explorations of photography, object design and jewellery, Lyn Balzer and Tony Perkins will exhibit - for the first time - all disciplines of their work in one space at Australian Design Centre, launching on 15 October 2015.
Scented Intoxication is inspired by the small details that exist in nature and explores the material lifestyle of leather, wood, and marble. With a strong emphasis on using offcuts, re-using materials, and testing object resilience, the exhibition straddles the spheres of fashion, lifestyle, and design with inherent flavours of the Australian landscape.
Whether designing accessories for the Australian runways with Gail Sorronda, or developing concepts and candle collaborations with Elise Pioch Balzac of Maison Balzac, their work is both internationally recognised and rich in cultural expression.
All photography by Lyn & Tony.
Images: Strange Darkness
L'Etrangete
Vortex vases,
Scented Intoxication at Australian Design Centre, 2015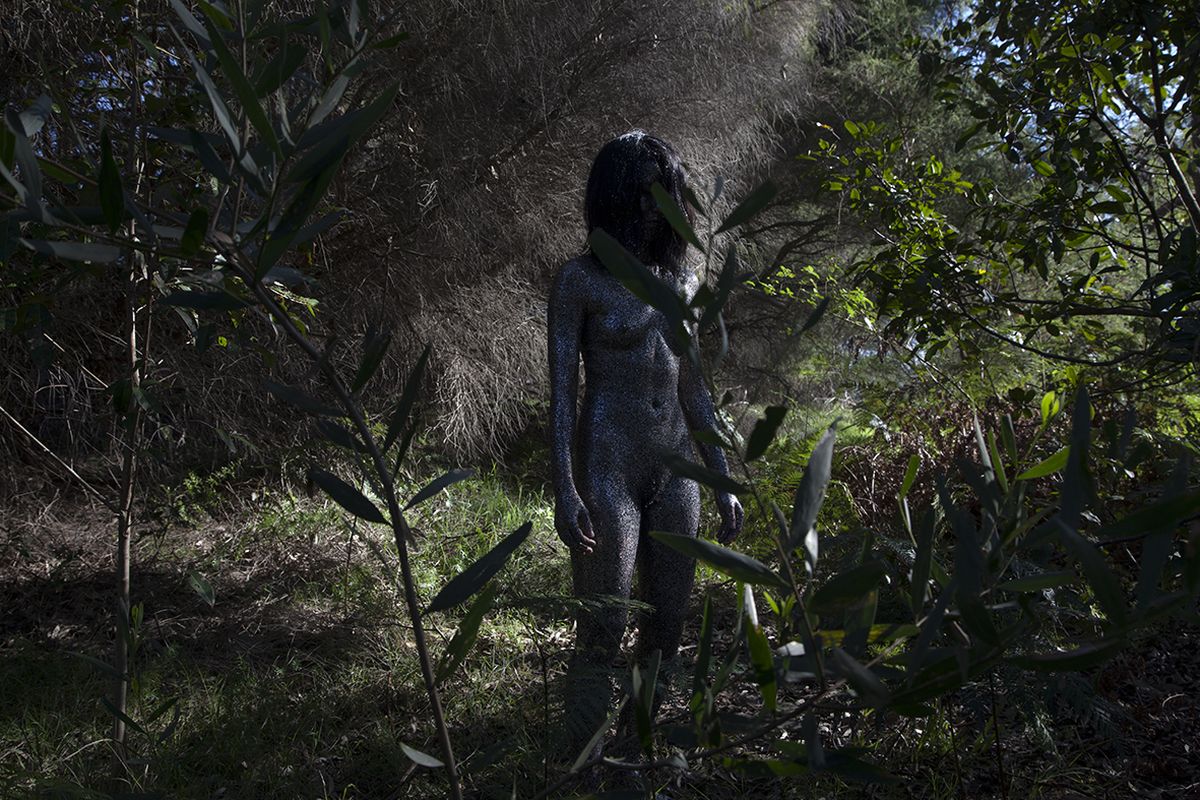 Our relationship with nature is one of wonder & obsession. The Australian environment is so rich with complex textures to inspire, and the intensity of our light creates incredibly saturated colours, which give our environments a unique quality. The smallest of things can be everything. Have you ever watched an ant carry a leaf that is 100 times its size? It's incredible.
It took for us to travel to far away places to understand what was under our feet at home. It was while standing knee-deep in moss in a fairytale pine forest in Smaland (Southern Sweden) that we began to understand the uniqueness of the Australian bush.
We are inspired everyday by the small details that exist in nature; the texture of tree bark; the golden colour of the light in Australia, and the lava like black rocks along our coastline.
The scenting of objects is an age old skill that we have been experimenting with for a few years. We have a love affair with native scents, such as lemon myrtle, and anything that has a unusual scent profile. That led us to working with Maison Balzac to design our two scents, Obscurite (Darkness), inspired by the scent of black rocks warming in the sun by the ocean. Etrangete (Strangeness) is inspired by the scent of our favourite rainforest waterfall up near our place in Byron Bay.
Since having these two scents designed, we have been scenting everything with them, including ourselves, and we are continually asked what is the scent, so it was time for scented jewellery and scented objects.The scent is infused while making, and is also left to settle for a period of time.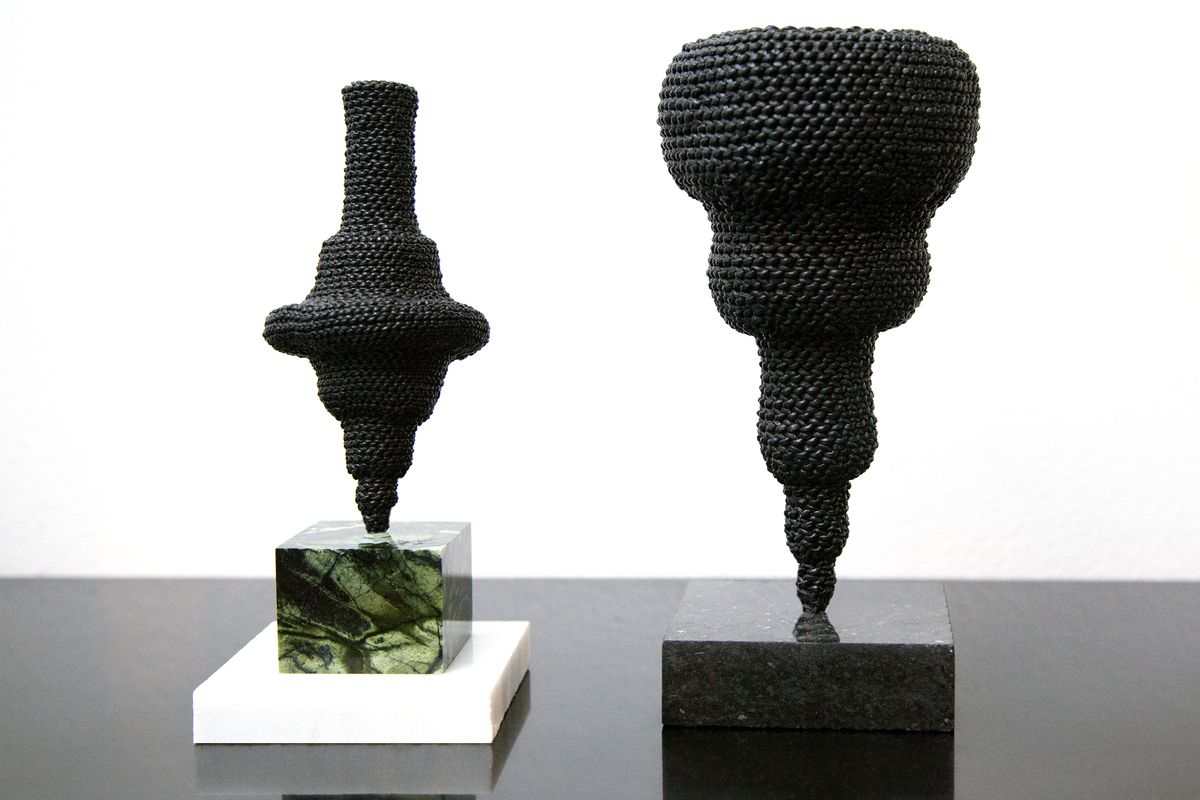 Our love of stone is another big influence, from our use of semi-precious stones in our jewellery. These stones range from Australian cut opals, through to natural polished and cut stones, such as quartz crystal, rose quartz, agate, onyx, and turquoise.
We also love marble and unique raw stones from the environment. We have been able to source some unique marbles and opals and work directly with the miners who have then hand cut the stones for us.
Our work is an exploration of beautiful materials that collide in unexpected ways. When materials are used in a new way it is always a surprise, and we enjoy taking the road less travelled. Texture is a really important element in materials, as is weight.
Post-minimalist artist, Eva Hesse has inspired us with her use of unusual materials combined in surprising ways by exploring contradictory associations; hard/soft, male/female. Our creative process, however, is primarily influenced by our natural environment. We try to use the sights, sounds, and natural materials of our surroundings to produce work that comes from here and now.
We are regularly inspired by natural science and the patterns of nature; the paradoxical repetition of repeated structural units that reveal the hidden complexities of natural variation.