Scented Intoxication: Reimagined
A Lyn Balzer & Tony Perkins exhibition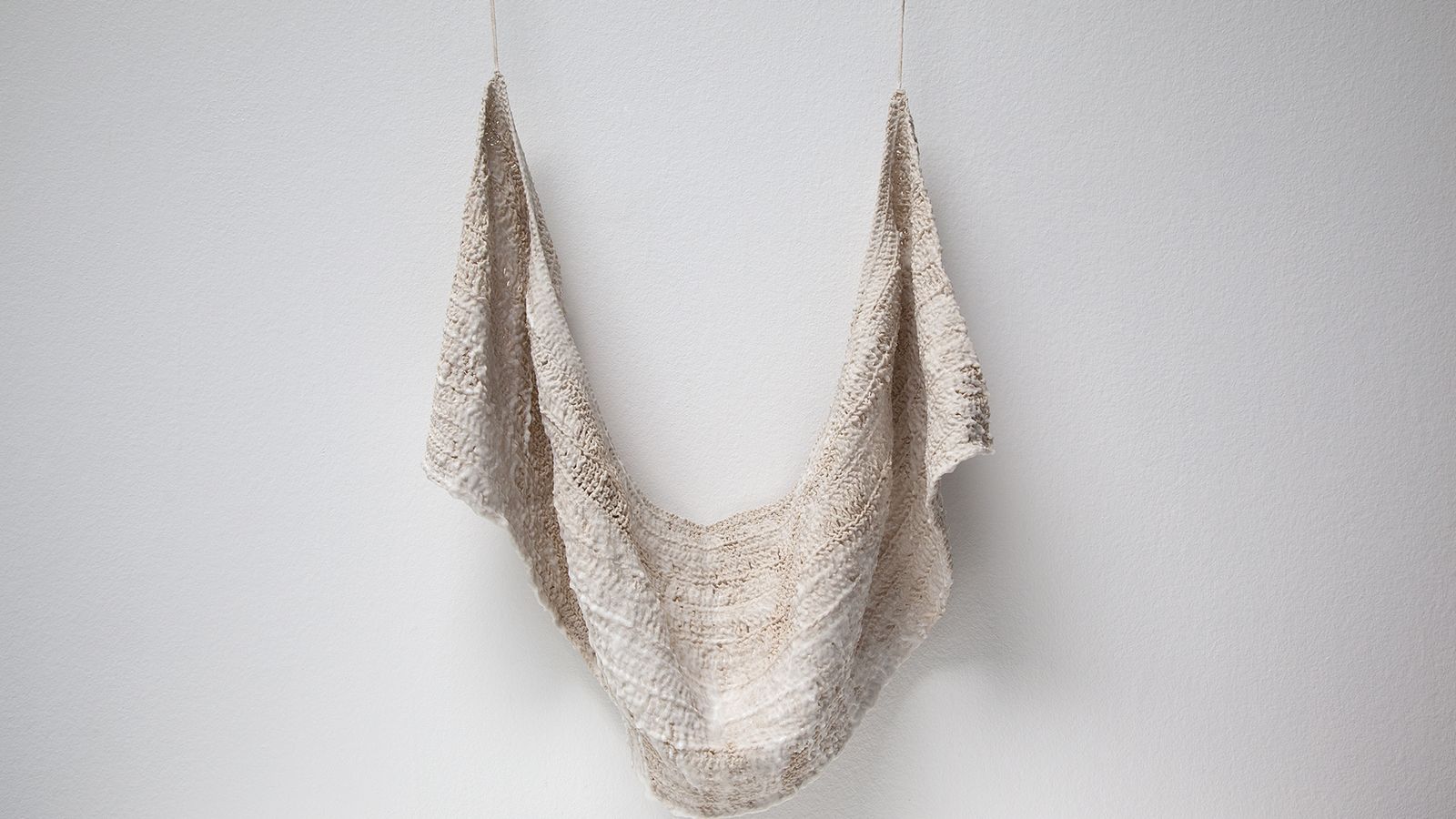 Chippendale Creative Precinct
46 Kensington St, Chippendale
3 Mar - 15 April 2016
Following on from the success of 2015's Scented Intoxication at Australian Design Centre, Lyn Balzer and Tony Perkins will launch a collection of their works at the Chippendale Creative Precinct to celebrate Art Month in March. Presented by ADC and Kensington St, the multi-disciplinary duo will take their studio on the road from Palmer Lane, Darlinghurst, into the historic dwellings of 46 Kensington St to create a working studio exhibition space.
Still resonating with influences from Scented Intoxication, Reimagined will explore a diverse range of materials including objects, art, photography and jewellery, treated with their signature custom-made scent, L'Obscurite and Le'trangete. This scent, which will feature at this year's Venice Biennale, is the element which ties all their pieces together as a scented experience.
All photography by Lyn & Tony.
Images: String waxed cloth
Vortex vases, 2015
Vortex vases on marble table, 2015
Snake Floor Light, 2015

Coral Wall Piece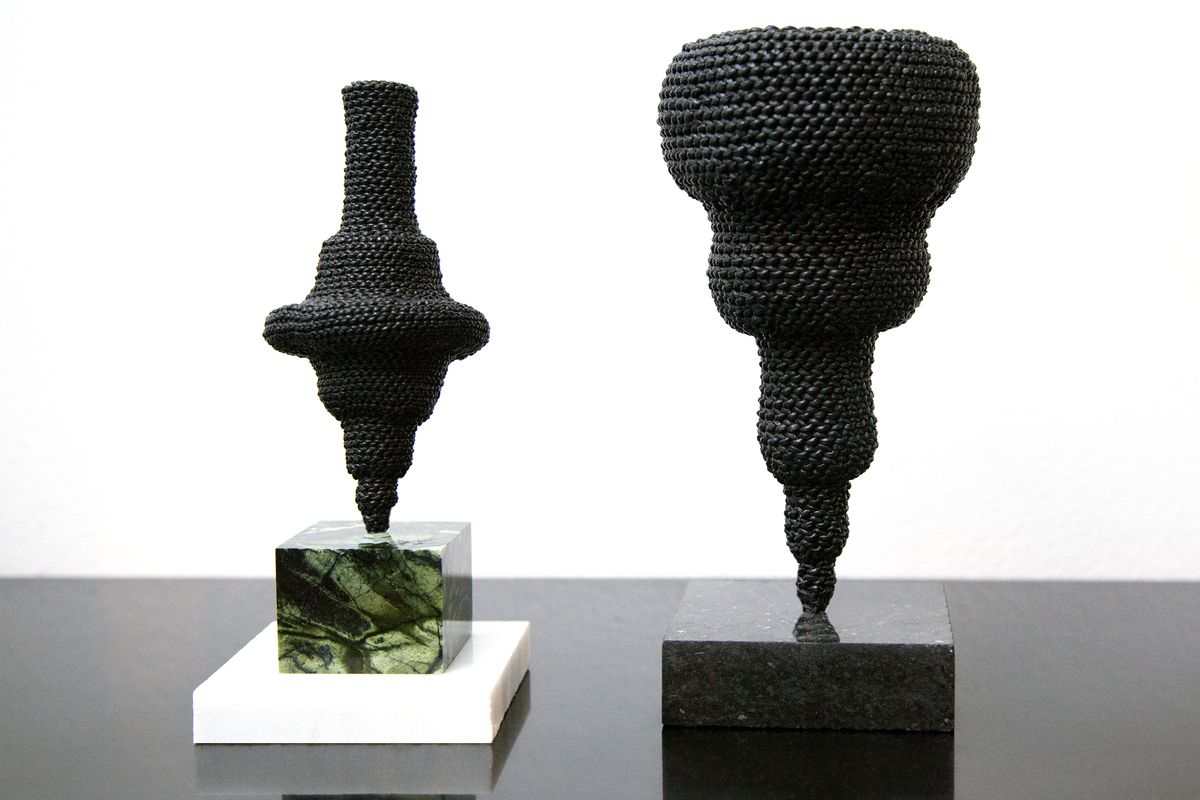 "Our work is an exploration of beautiful materials that collide in unexpected ways. When materials are used in a new way it is always a surprise and we enjoy taking the road less travelled."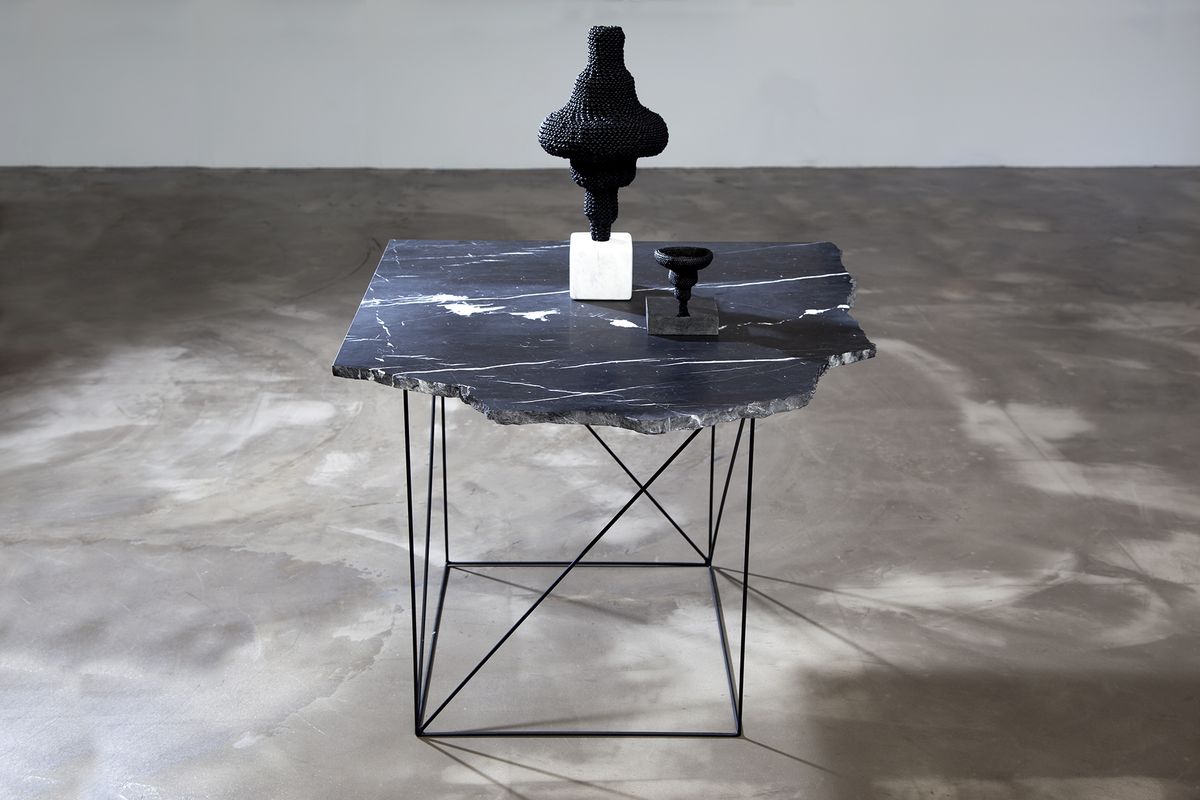 "Our love of stone is another big influence. We have been able to source some unique marbles and opals and work directly with the miners who have hand cut the stones for us."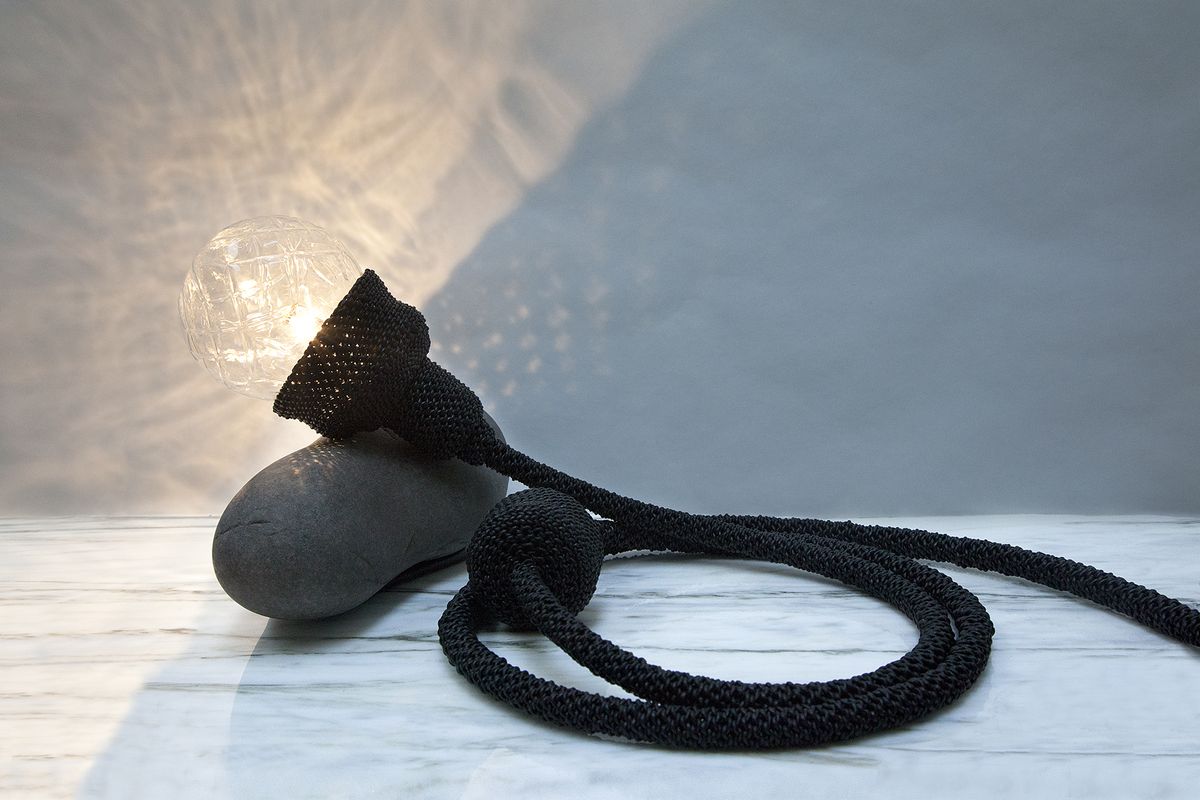 "For us, leather is an incredibly valuable material. We use kangaroo leather as a way to support the sustainability of the Australian bush."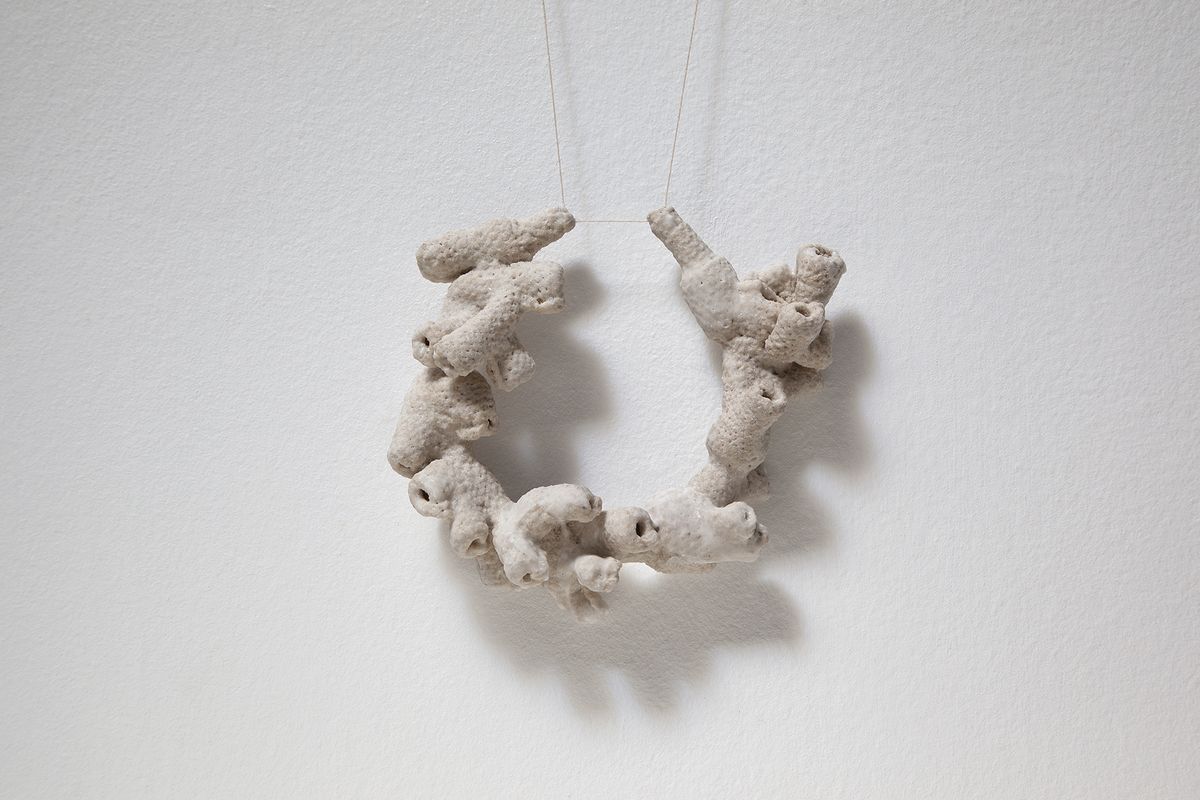 "We are inspired everyday by the small details that exist in nature; the texture of tree bark, the golden colour of the light in Australia, and the lava like black rocks along our coastline."