Bridget Kennedy
​A Year of Time, a collection of exchanges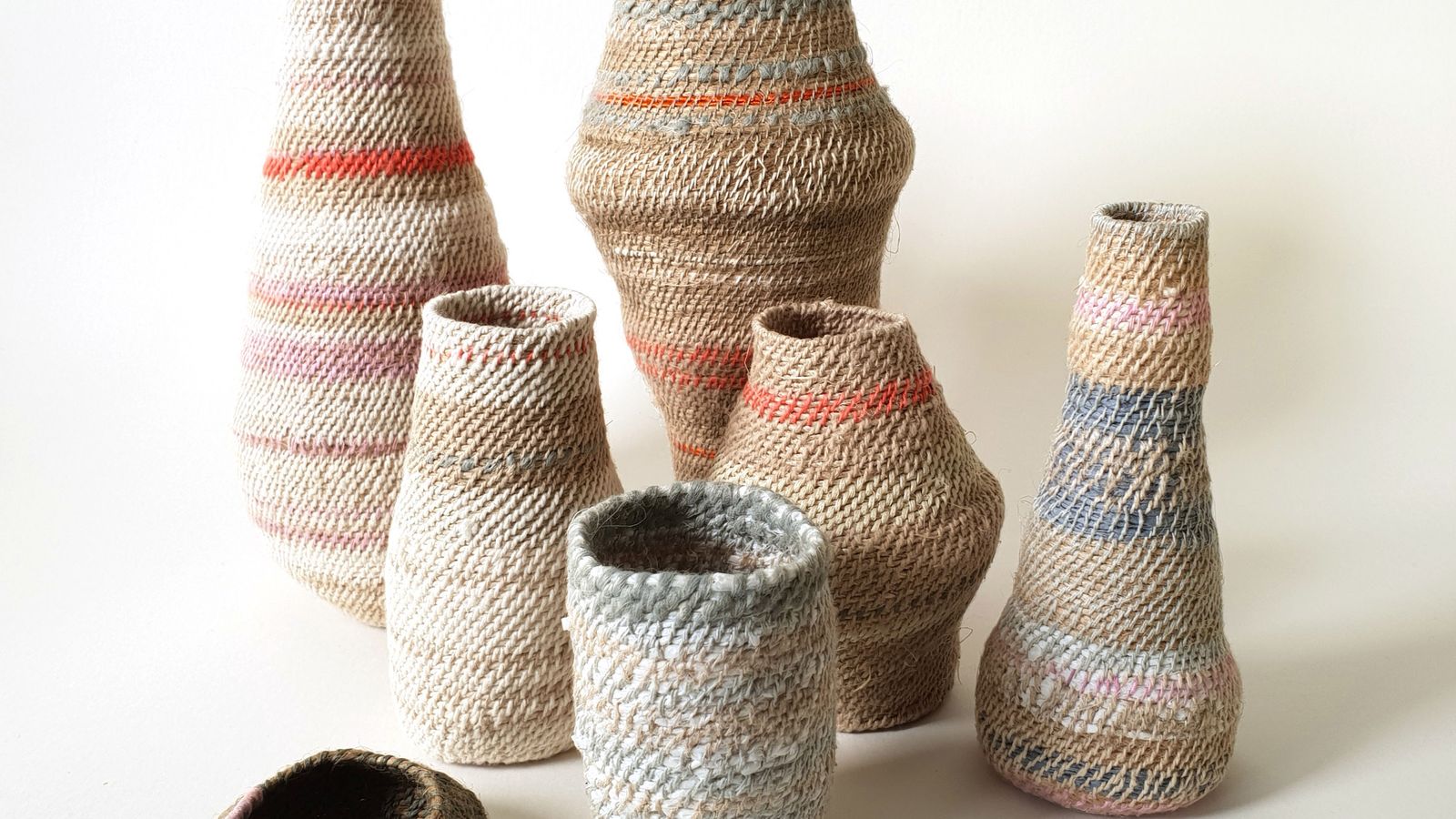 Bridget Kennedy exhibits a small selection from 'A Year Of Time 1:30', previously a three metre installation of small woven basket-like objects. This work is a physical manifestation of the observation of the passing of one calendar year, showcasing the labour of the handmade. 
For the last ten years, part of Bridget's art practice has been on display within the gallery or public arena. This has provided an opportunity to observe the exchange between objects and the community. People's interactions with these objects, the values placed on works and choices made, increased her curiosity to explore further.
The technique of stitching baskets was specifically chosen. Traditionally seen as women's work, the intensive labour of this craft is poorly valued. The minutes taken to stitch each object was marked on a silver disc underneath each work. Each object could then be 'purchased' by exchanging either the equivalent amount in time, or an amount in monetary currency, that the buyer considers to be the value of Bridget's time. The resulting exchanges are being exhibited at 53 Ridge St, North Sydney, 10 -13 October, 2018.
Image: Bridget Kennedy, A Year of Time, a collection of exchanges, 2017-2018, COTA
Materials: hemp and linen thread, recycled plastic bags, cotton, wool, silk, sterling silver