Guy Dempster
Apollo 3 & Demeter 1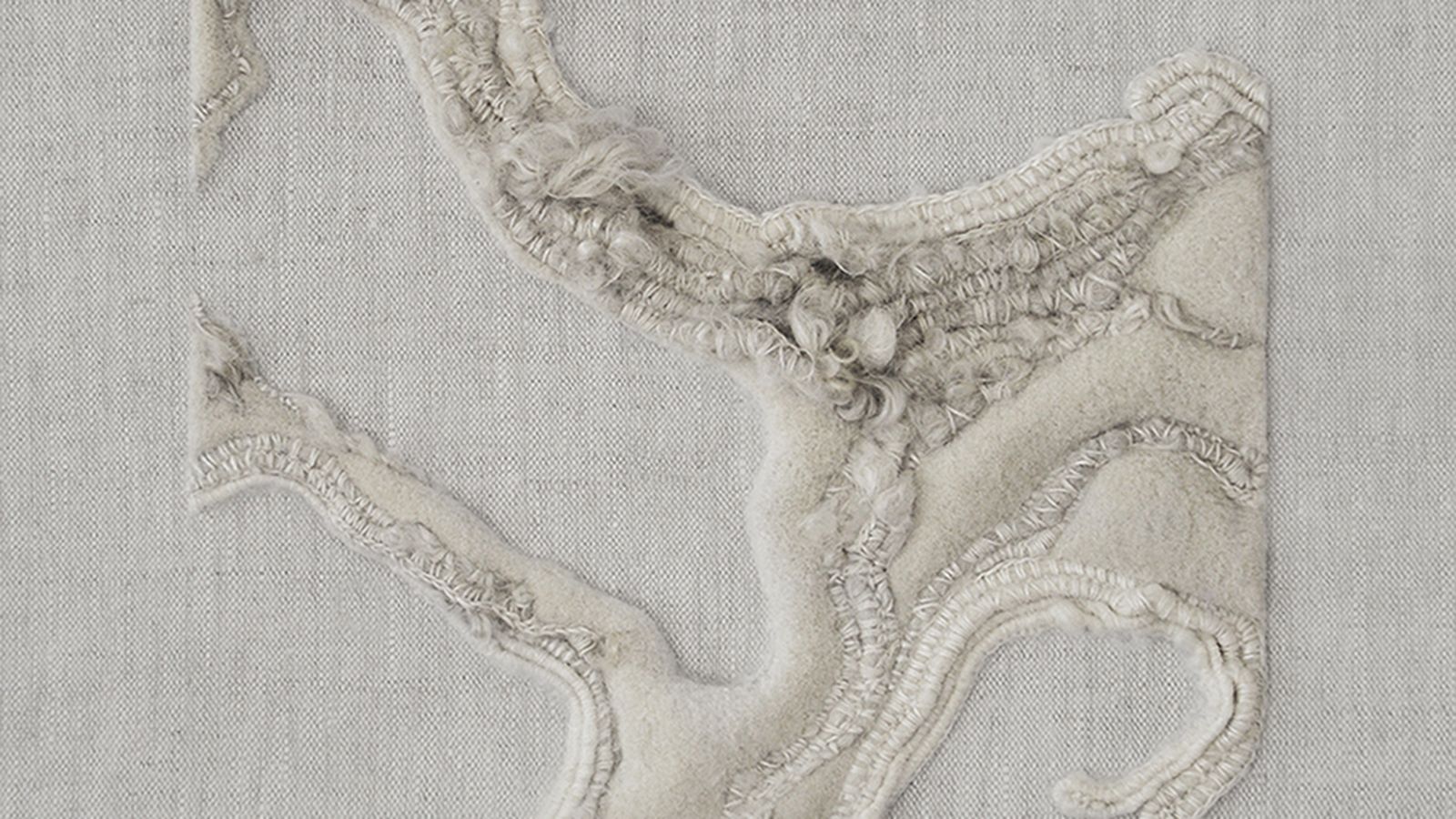 Guy Dempster's labour-intensive embroideries focus on the use of unprocessed, undyed natural fibres – sired by animal or sowed in earth. His works seek to elicit an appreciation of the primordial sublimity of such materials in their raw state, prior to the extensive industrial and chemical treatment they would otherwise undergo to be made into readymade textile products for the contemporary consumer.
Apollo 3 and Demeter 1  typify this approach, utilising a range of needlework techniques – including appliqué, velvet stitch and crochet coiling – to produce a style of embroidery which appears more 'grown' than made. The works feature a mixture of materials, including naturally dark merino fleece and Angora goat hair sourced from the Southern Riverina district of NSW, undyed Mulberry silk produced and purchased in Kyoto, Japan, and spun toffee-toned flax recycled from unprocessed remnants collected at an Indian textile factory.
Guy has spent the past decade studying and working as a knitwear and textile designer. A graduate of The Fashion Institute of Technology, New York, and Nottingham Trent University, Dempster has designed for high-end fashion labels in New York and Sydney and mass market textile and apparel manufacturers in Hong Kong, Dongguan and Zhuhai, China.
Image: Guy Dempster, Apollo 3, 2018, COTA
Apollo 3 materials: Angora goat, mulberry silk and merino wool on silk and linen
Demeter 1 materials: dark merino wool and toffee flax on linen