Kelcie Bryant-Duguid
Clouds Gather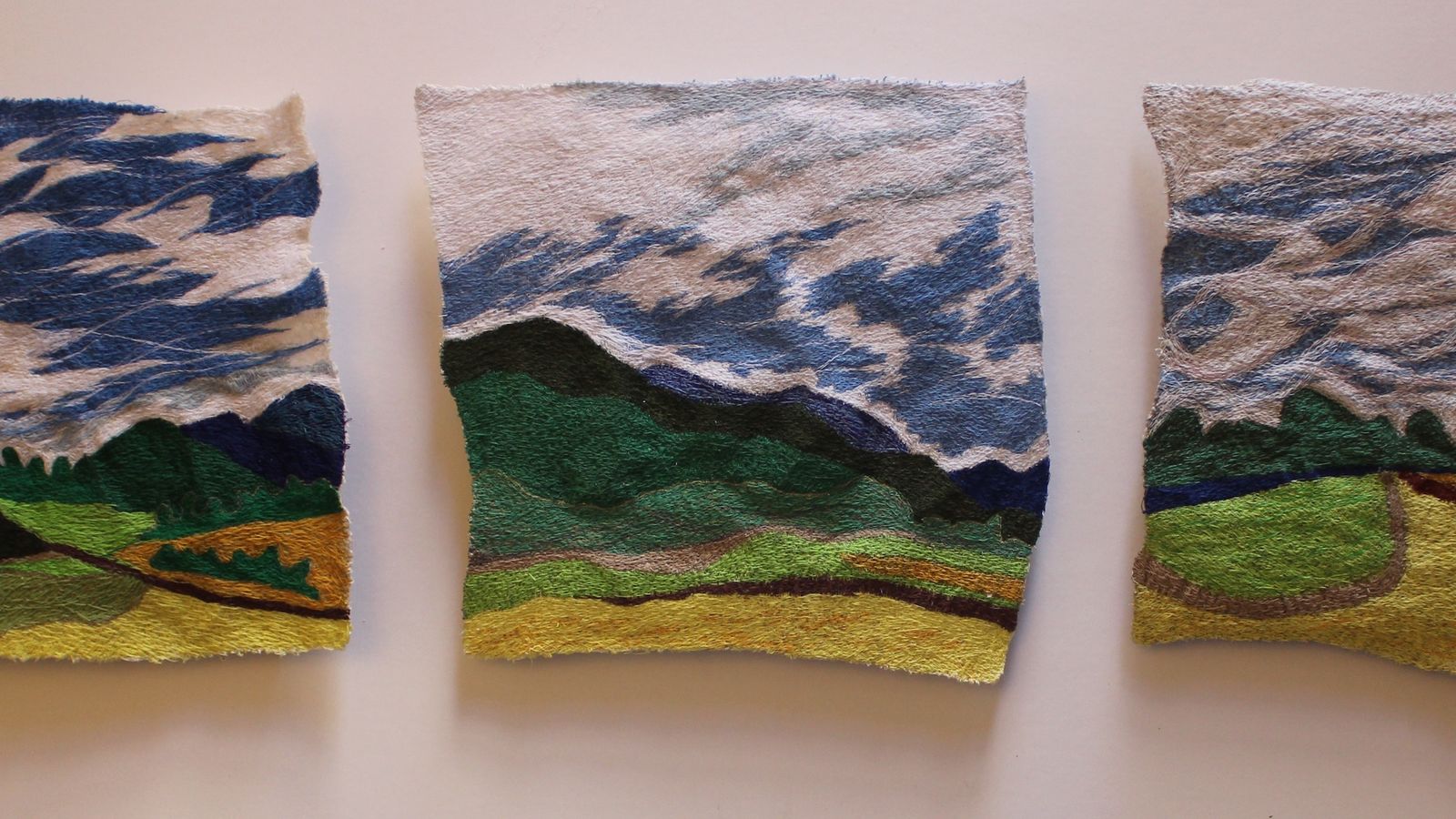 Kelcie Bryant-Duguid is a visual artist with a multi-disciplinary practice that is materials based. Themes of identity, the environment, place and belonging form her personal narrative. Her interest in textiles and fibre was nurtured from a young age by her mother, aunts and grandmother. Her practice is varied employing a wide range of textile applications and techniques.
In Clouds Gather, free machine embroidery has been used to convert watercolour sketches based on photographs into stitched landscapes. The dense stitching creates colour, movement and line with thread.
Long car trips and prayers for rain are part of the ritual of growing up in rural Australia. The open expanse of sprawling countryside reminds us that we all live under the same blue sky. Reinforcing our shared humanity. The clouds gather – a chance of rain, a sign of hope.
Kelcie's work has been selected in textile exhibitions including; Seed Stitch Inaugural Contemporary Textile Exhibition, NSW 2016, Threads: Second Edition, Victoria 2018 and Thread, Stitch, Cloth, NSW, 2018. She is the National President of ATASDA (a non-profit organisation that promotes textile and fibre art) and a member of Untethered Fibre Artists and the Macarthur Textile Network. 
Image: Kelcie Bryant-Duguid, Clouds Gather, 2018 Image: COTA
Materials: free machine embroidery on calico