Marianne Bohdan
Burretti Jacket & Mars, Stardust Series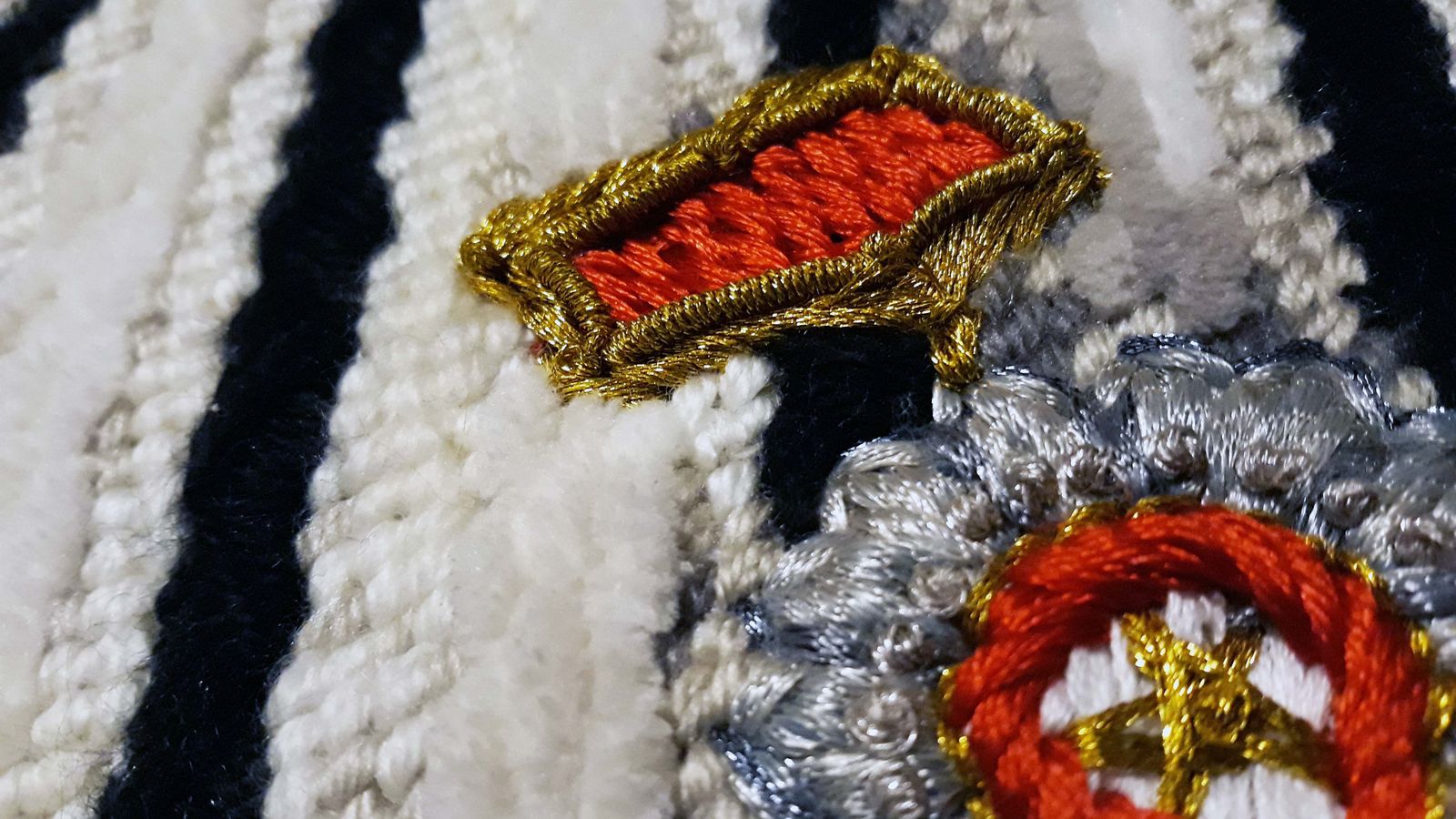 Rock music and pop culture are persistent themes in Marianne Bohdan's work. These subjects inspire a posterised approach to her tapestries. The digital nature of tapestry in the selective dispersal of colour and tone mimics pixelated renderings of photography.
In these works, Marianne aims to reconstruct the early costumes of Glam Rock icon Ziggy Stardust, through a focussed interpretation of textile detail. These works take a retrospective look at the work of Freddie Burretti and Kansai Yamamoto, David Bowie's outfitters for his Ziggy Stardust period, characterised by classic 1960's geometric pattern and often lurid colour clashes.
Marianne has absorbed a range of influences contributing to the "Stardust" tapestry series, from the raw imagery of Erin M. Riley and the energy of Greyson Perry, to the tonal treatment of Natalie Fisher's tile tapestries. For Marianne, the emphasis must be on the contemporary application of tapestry as an interpreting medium between painting and photography.
Marianne has worked in textiles for over 20 years, in costume departments for films like Star Wars and Babe, in theatre and teaching. Initially working in painting and print media at Sydney College of the Arts, she transitioned naturally to textiles, gaining her Masters in Design at the Australian Film, Television and Radio School in 1998.
Image: Marianne Bohdan, Burretti Jacket & Mars, Stardust Series, 2018 Image: COTA
Burretti Jacket Materials: 7 count linen tapestry; lurex, microfibre, wool, satin polyester, metallic embroidery thread, organza
Mars Materials: 7 count linen tapestry; various yarns: lurex, microfibre, wool, polyester, bamboo cotton, organza