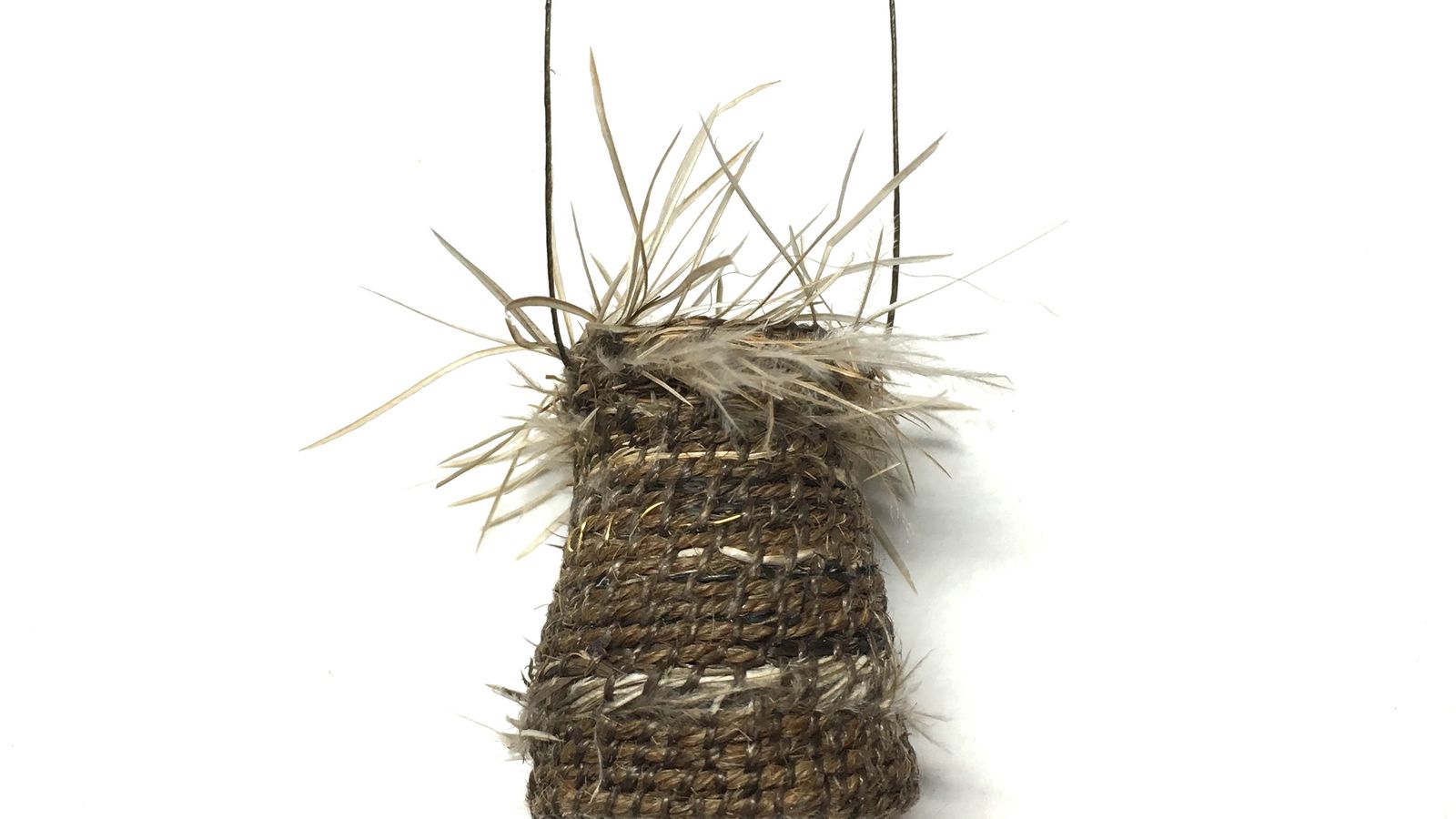 Melinda Young's practice primarily engages with the idea of 'place' and explorations of materiality, with an emphasis on found or re-purposed materials as vehicles for narrative explorations of the landscape and the people who inhabit it. to carry is a wearable coil-woven vessel made from materials gifted and gleaned in Broken Hill, NSW. It carries the melded stories of place, with space for the wearer to carry their own material stories.
Melinda has a Master of Visual Arts from Sydney College of the Arts and has exhibited extensively, participating in over 150 exhibitions in Australia and internationally since 1997. Her work is held in public collections and has been included in numerous publications.
Alongside her making practice, Melinda has spent the past 20 years working within the contemporary craft and design field as an educator, curator and gallery manager. Melinda is currently an Associate Lecturer at UNSW Art & Design. 
Image: Melinda Young, to carry, 2017, COTA
Materials: waxed linen, hemp, handspun wool, 24ct gold, emu feathers, smoky quartz (concealed)