Nicole Robins
​Leaning Tower of Plantyness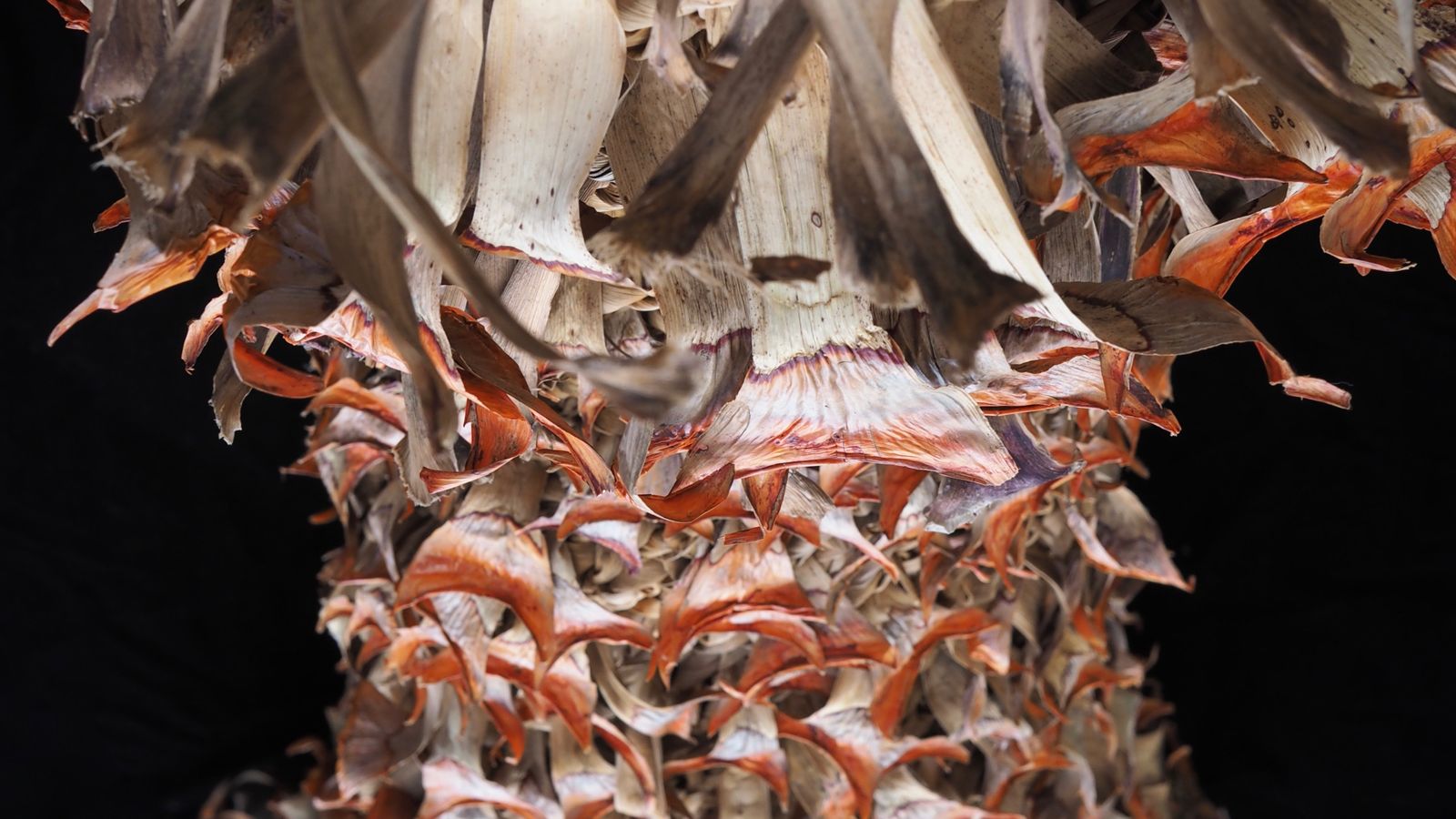 Nicole Robin's sculptural ideas are driven very much by the inherent sculptural qualities in the fibres she uses.
"In my fibre art, the choice of fibre is very deliberate. Fibre choice celebrates Sydney's diverse plant life and I like to use whole, recognisable fibres whenever I can, juxtaposing indigenous plants, exotics and, yes, even 'weeds'. I use basketry techniques that will showcase the beautiful fibres, rather than the other way around". 
Leaning Tower of Plantyness is the result of recent experiments using the traditional technique of basketry looping with whole fibres (something she hasn't seen done anywhere else) to create a unique colour and texture finish. She chose her material specifically for this award wanting to create something which emphasised the link between plants and the woven fabrics that they are used to make, and as consequence, our utter dependence on the plant world.
Nicole is a member of Basketry NSW and exhibits in their annual exhibitions. In March 2017 she exhibited with Brenda Livermore at Project Space in North Sydney, and also had a piece selected for the North Sydney Art Prize exhibition at the Coal Loader. During Sydney Craft Week 2017 she participated in Artisans in the Gardens at the Royal Botanical Gardens Sydney and is currently selling work at several Sydney stores, including Object Shop at the Australian Design Centre.
Image: Nicole Robins, Leaning Tower of Plantyness, 2018, photo: Katie Clulow 
Materials: natural found and grown plant fibres from Sydney