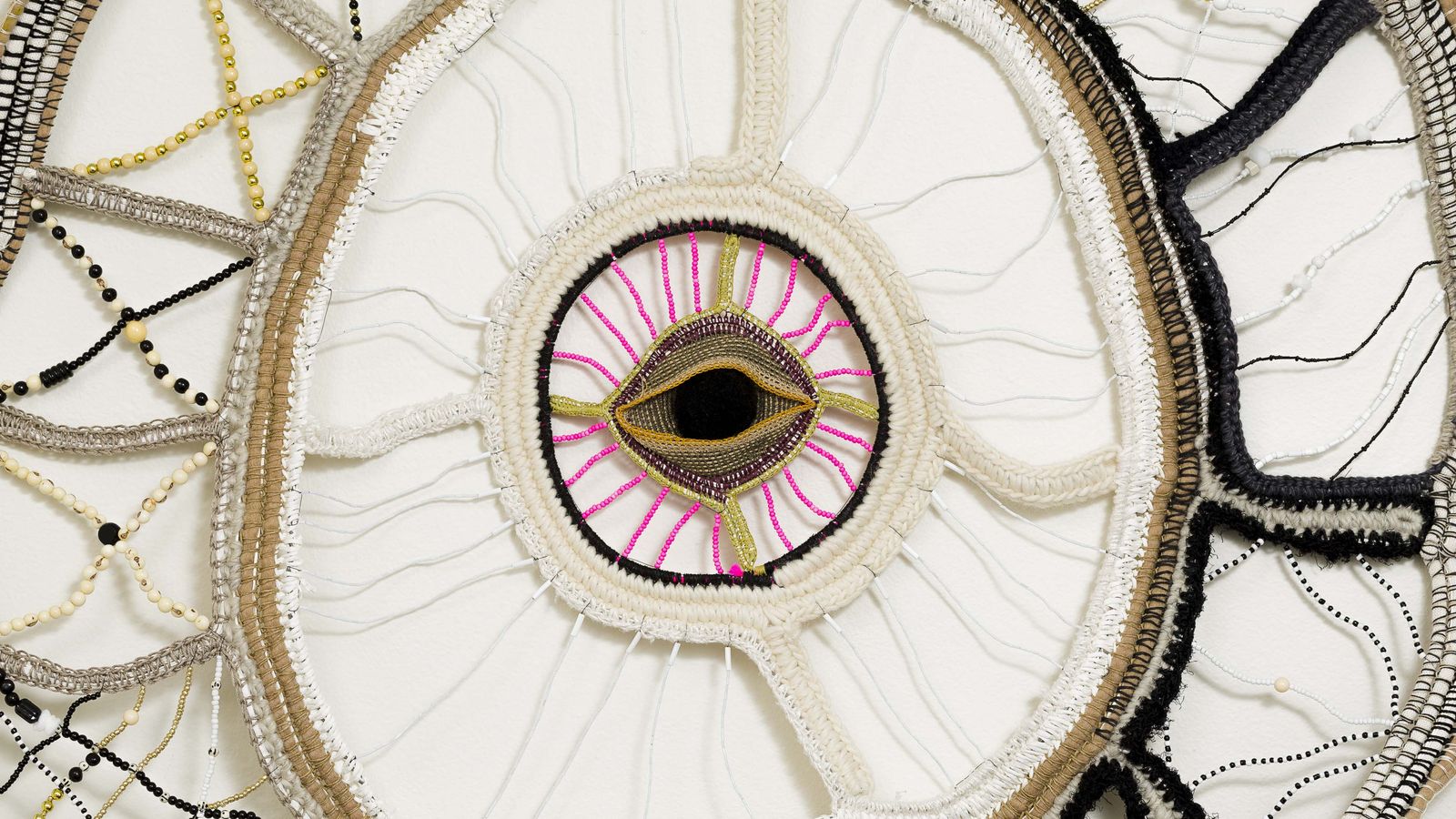 WINNER - Skein Sisters Yarn Innovation Award
Resonance is part of Paula do Prado's most recent body of work and references the intersection between the human, the divine and inner-outer synthesis.
Paula uses a combination of crochet, coiling and beading techniques that reference ancient craft practices. The innovative possibilities of the coiled bundle basketry technique are most notably exemplified by artists such as the Tjanpi Desert Weavers from the north of Australia, but there is research to suggest this technique originated in the south eastern regional home of the Yorta Yorta people. The use of crochet links the work to Eurocentric traditions such as lace making and the beading draws from West African Yoruba culture.
Paula's work explores intuitive and laborious hand made processes and a 'making do' aesthetic that references her Afro-Uruguayan cultural heritage.
Resonance is inspired by the story of Arachne from Greek mythology, the talented mortal weaver who challenges Athena goddess of wisdom and crafts. Paula's experiences as a migrant and woman of colour, are woven through the work as her daily existence is defined by transformation, code-switching and unlearning cultural assimilation. She works from a place of vulnerability, allowing memory and a desire to claim back what has been lost to flow through her hands.
Image: Paula Do Prado, Resonance, 2018, photo: Document Photography
Materials: cotton, wool, linen, sari yarn, silk paper yarn, felt rope, twine, cotton rope, paper covered wire, wire, glass seed beads, wooden beads, pom poms, plastic beads, açai beads