Regi Cherini
Taxing, Responsibilities, Mother Nature & Ticking Clock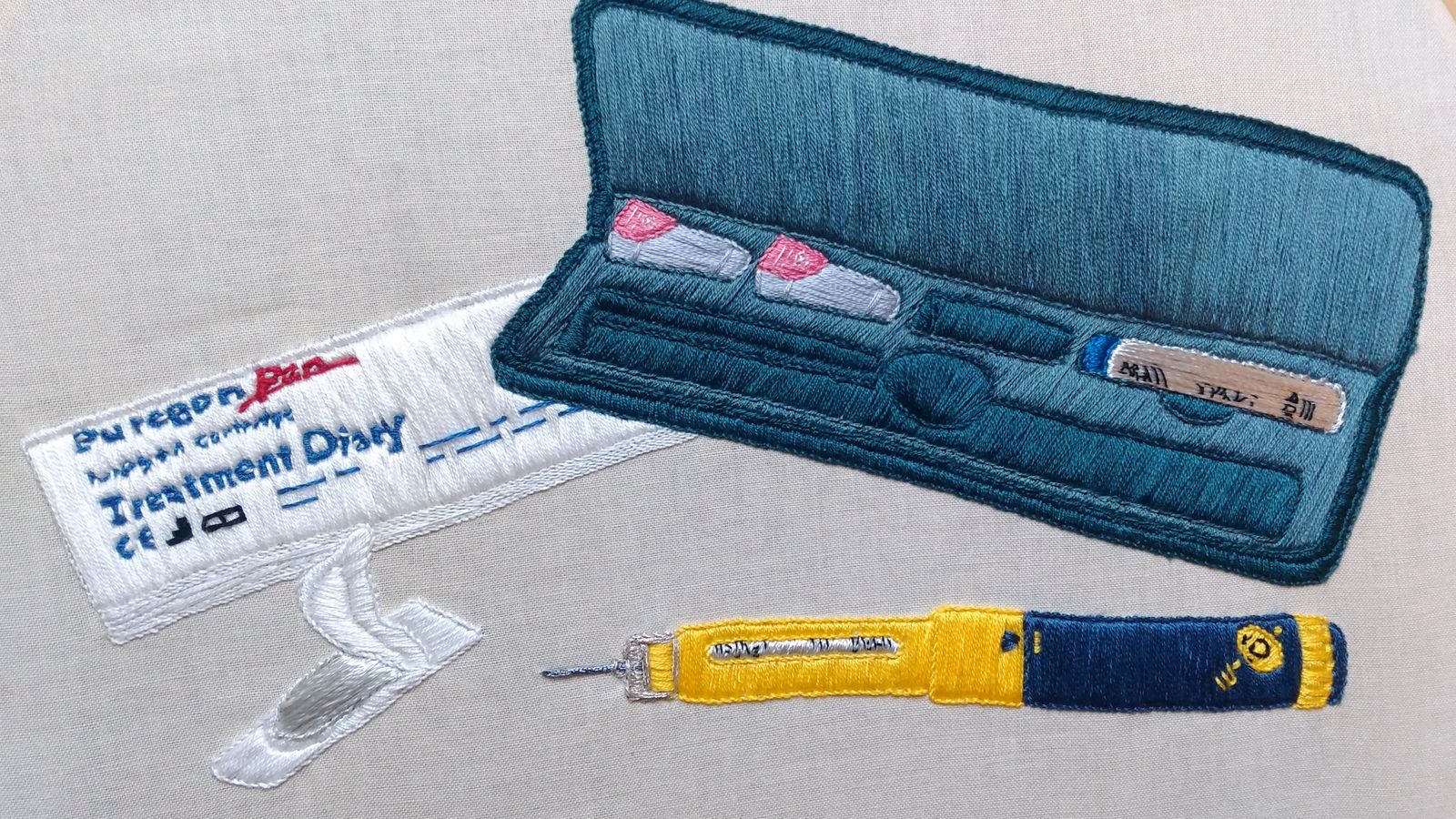 Born and raised in Sydney, Regi Cherini has spent the past ten years living in regional and remote northern Australia, including three years in the Northern Territory and seven years in the Kimberley region. The experience deeply influenced her arts practice. Remote living came with many challenges and blessings and richly afforded her with new perspectives and insights into various unconventional characters and lifestyles.
Now in her mid-thirties, back living an urban existence and working in her hometown of Sydney, Regi's current series of works explores the shared experiences of women in the framework of society's pressures, expectations and inequality.
Utilising the medium of embroidery to depict still life compositions, Regi is self-taught and believes she still has much to learn about the practice of needlework. She is inspired by the contemporary embroidery movement and revels in incongruously using the seemingly traditionally domestic medium to express unexpected subject matter.
Throughout history, needlework has been a marker of femininity in its various iterations with textiles mired by the label 'craft' constrained to either utilitarian or decorative purposes. Regi is interested in challenging and undermining notions of supposed boundaries and imposed hierarchies of creativity, raising textiles out of the realm of craft and into that of fine art. Approached with a post-modern sensibility, referencing and yet rejecting a traditional context, she aims to demonstrate that embroidery can be an unconventional and even subversive medium to examine and challenge issues of gender, equality, class and culture.
Image: Regi Cherini, Mother Nature, 2018
Materials: embroidery floss on cotton