Ali Noble
Cadence, Curves and Loops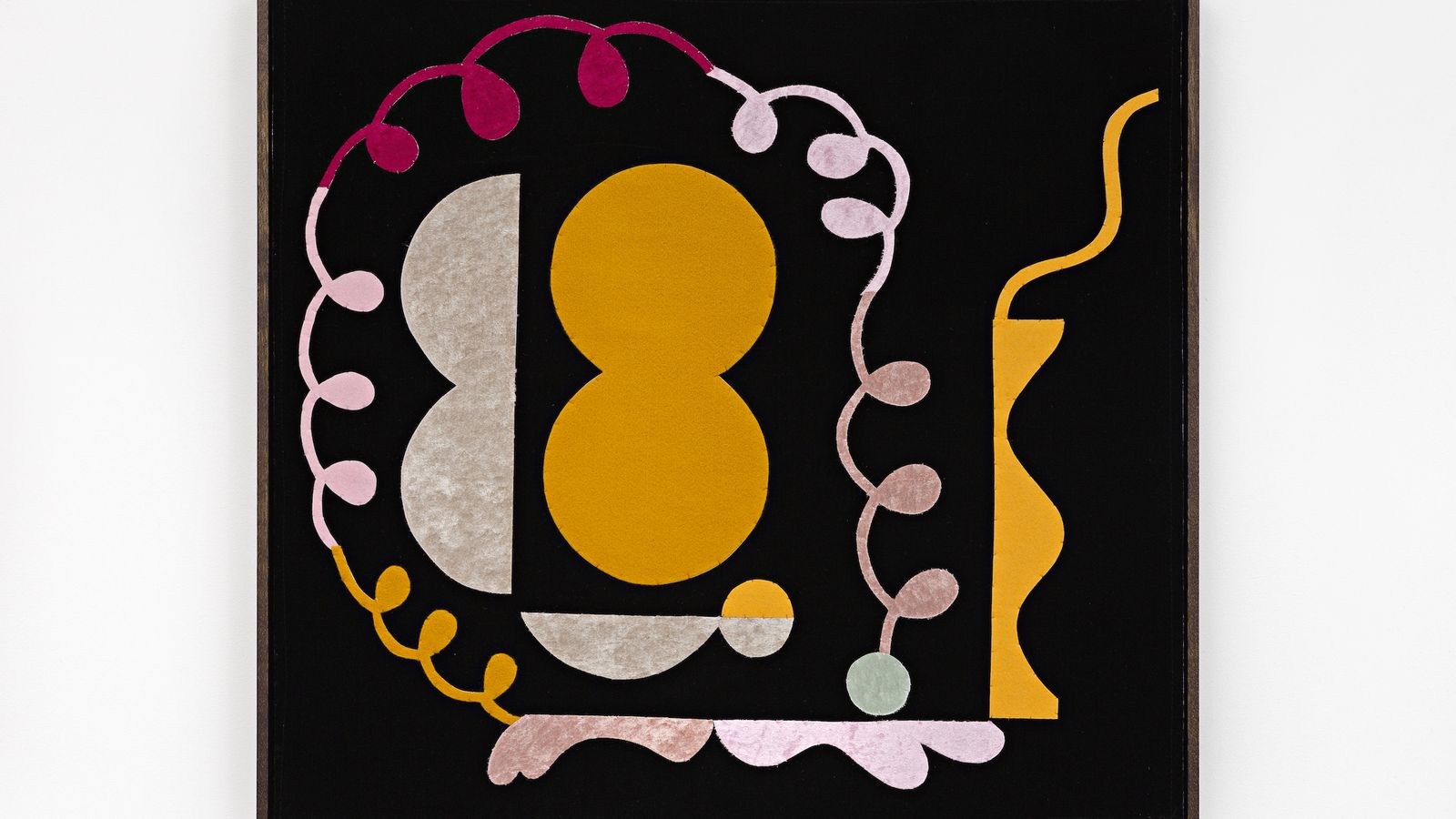 Cadence, Curves and Loops, explores materiality, colour and composition. The primary focus of this work is the materials.
The work features velveteen and felt, two tactile and compelling materials inspiring the urge to touch and stroke. The velveteen creates a sense of playfulness and movement as light reflects and bounces of its surface, whereas the felt is characterised by its' robustness.
The materials draw attention to the values attached to certain textiles, and what is perceived as art. Velveteen is tacky but fun and felt is considered crafty and reliable.
Ali Noble's studio practise considers alchemic possibilities, where cutting, gluing and construction invite reinvention, renewal, and re-presentation of reality. Neon hues and symbolic sensibilities strive to convey the possibility of embodied energy. Her fabric wall hangings, and sculptures, are the culmination of years of looking at esoteric and folk artwork, artists such as Hilma Af Klimt and Leonore Carrington.
Ali is a Sydney based artist who has a Master of Art Administration and a Bachelor of Art Theory, her work is held in the Artbank collection as well as private collections within both Australia and New Zealand. Ali's most recent solo show, Velveteen, was with Stacks Projects, Sydney in 2019.
Image: Ali Noble, Cadence, Curves and Loops, 2020 Photo: Document Photography