Alison Giles
I Used to Be A Mod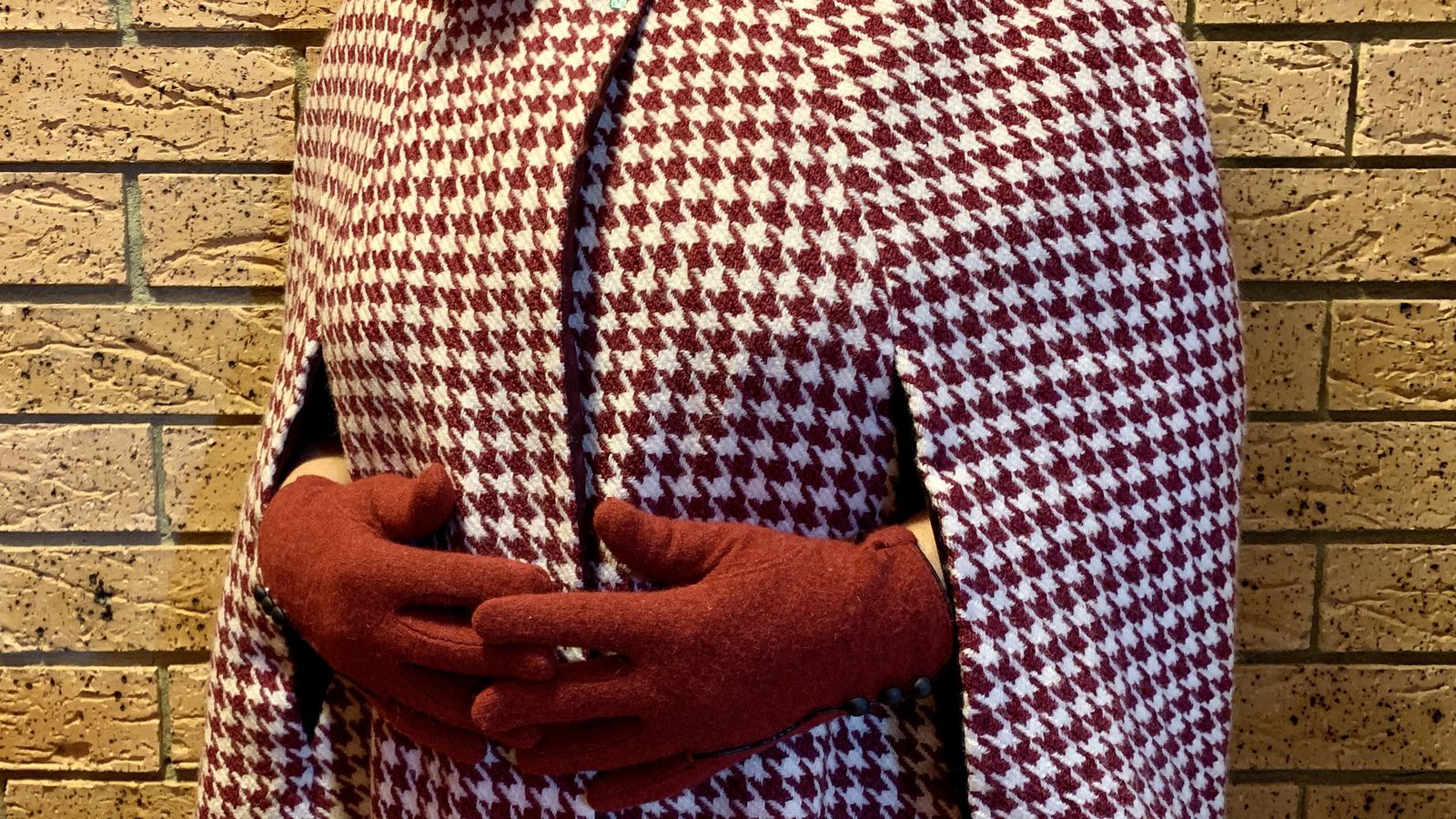 I Used to Be A Mod, is an attempt to recreate not just an item but a special moment in time from Alison's past. 
In the early 1980's Alison was heavily into the Mod scene and owned a cape that she wore when riding her Vespa. She wanted to recreate this beloved cape, so wove the yarn in the twill/houndstooth pattern and substituted the cherry coloured yarn for the traditional black.
Alison Giles has worked in the fashion industry in both Melbourne and Perth, hand sewing couture garments, designing garments and creating hats for private clients. Alison's focus and interest in textiles are based primarily on traditional folk patterns and techniques. She is currently weaving on a Louet 12 shaft floor loom, a Louet 8 shaft table loom and a Nilus Leclerc 8 shaft floor loom. 
Alison is based in Kiama NSW, she has a degree in Clothing Construction and Fashion having studied at the Melbourne College of Textiles, and is currently completing additional studies at the RMIT University, Melbourne.
Image: Alison Giles, I Used To Be A Mod, 2020, Photo: courtesy of the artist