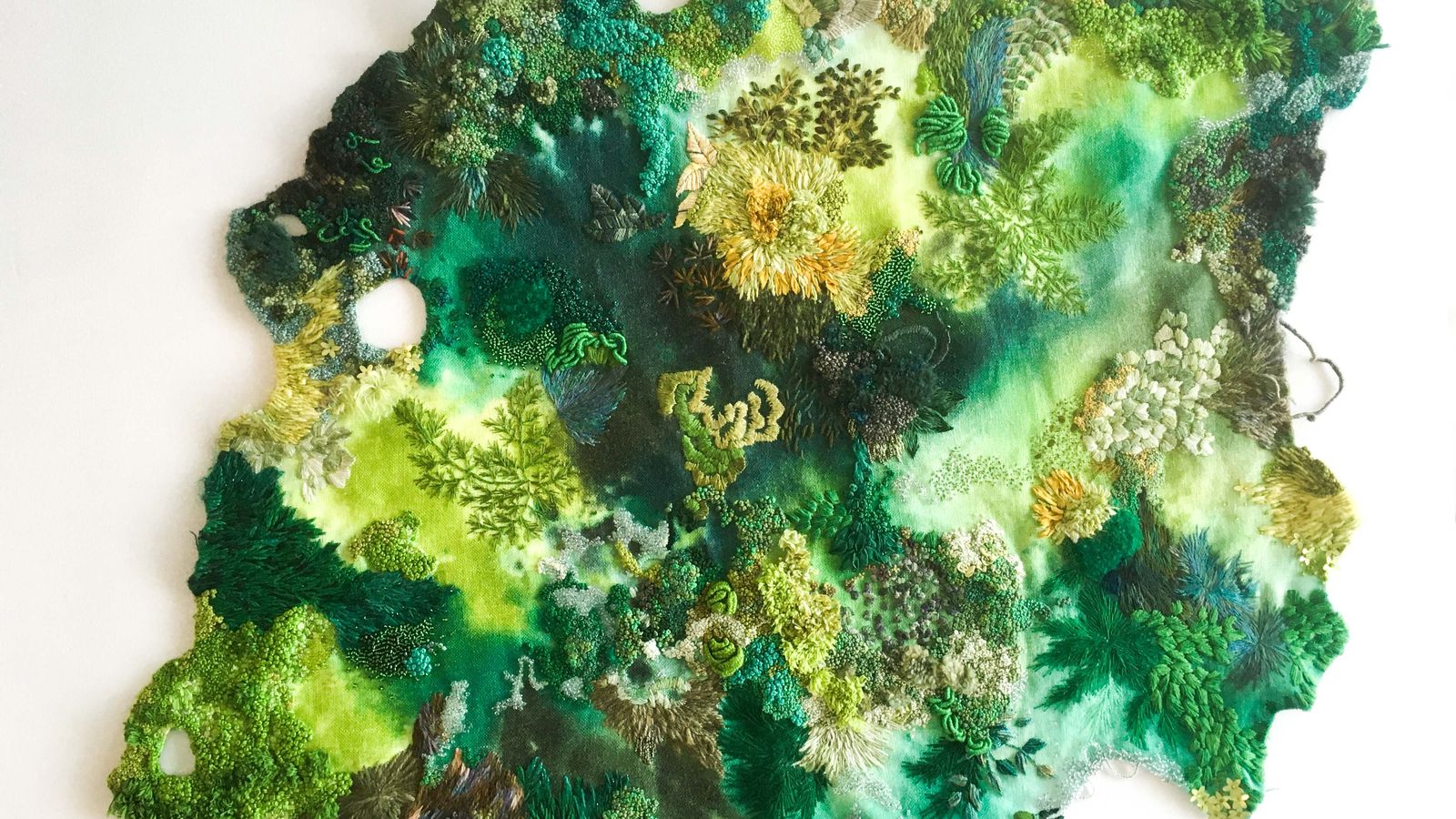 Renewal, developed with a fascination in the way nature always appears in the most unlikely of places.
Referencing Amy's local environment, inner city Sydney, Renewal is both an abstract and figurative, exploration in textiles, creating a dreamlike, abstracted garden. Inspired by the little mossy patches, and ferns found escaping through the cracks in brick walls and concrete, persevering against adversity.
Renewal was made using hand painted unprimed linen, allowing the ink to travel through the fabric and stain the fibres, creating patterns that would later dictate the images stitched. It ulitises a variety of different threads, including wool, cotton, polyester and silk, incorporating glass and natural stone beads.
Amy Jones is a Sydney based artist, she has a degree in Fine Arts and Education from UNSW College of Fine Arts, Sydney. Amy's work largely explores the natural environment, both real and imagined, across a variety of textured She works with materials such as oil paint, watercolours, pencil and textiles. 
Image: Amy Jones, Renewal, 2020 Photo: Courtesy of the artist