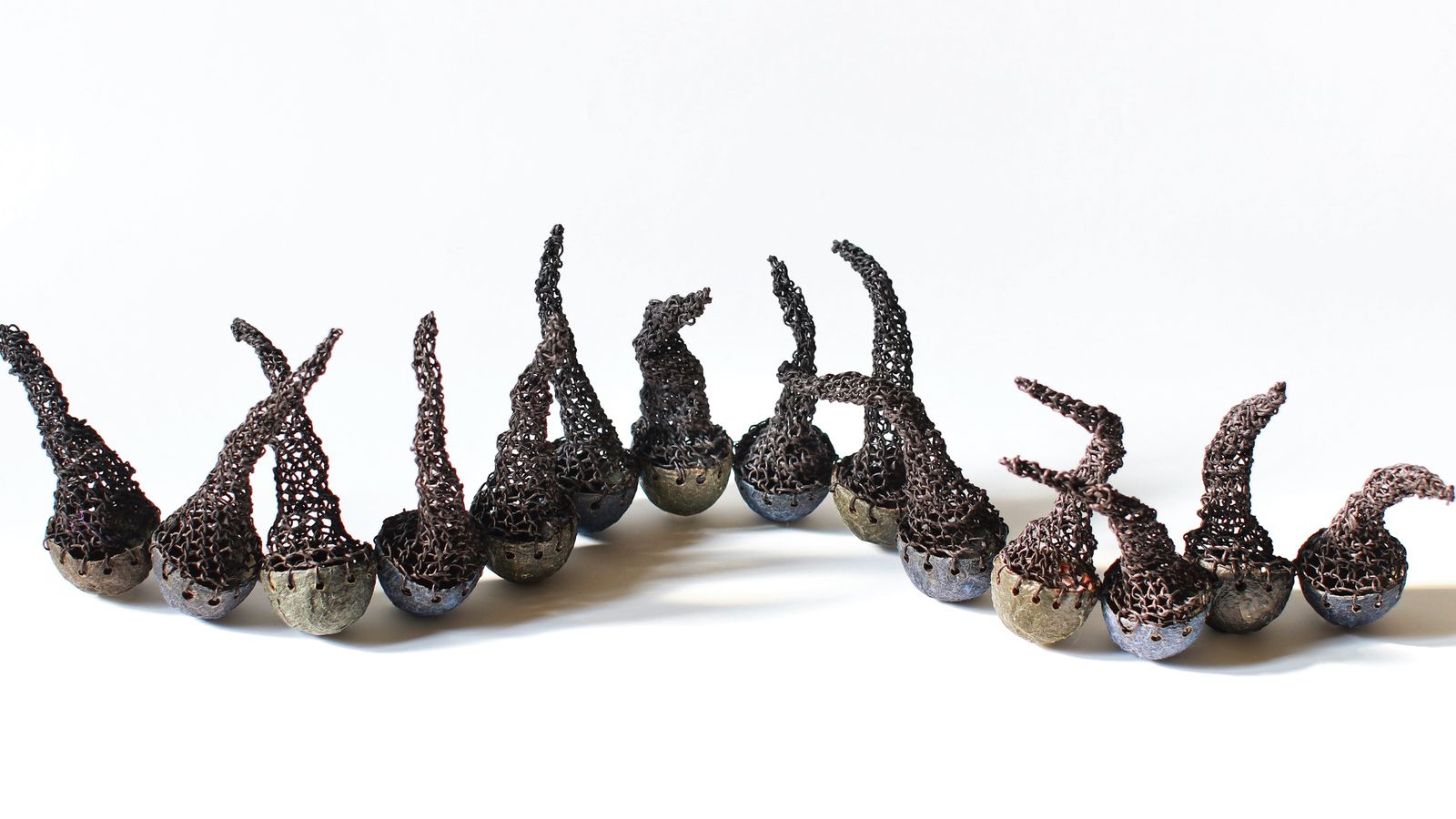 Arise, is both a reminder of the cycle of life and a tactile and material driven exploration.
It is impossible not to be affected by the current times, as we live within a climate crisis. This work references the vessel, the holder of stories; and more specifically, the blackened seed pod. The seed pod offers the promise of a future and a continuous line of ongoing growth and regeneration.
These seed pods where created in a domestic scale allowing the viewer to form a relationship with the work. Made from handmade paper and string, Arise was cast in mulberry paper and then stitched together. The work evolved as a conversation with the hands by means of a continuous state of making. The final result and works were very driven by the materials themselves. 
Brenda Livermore Is a Sydney based Fibre Artist, who works solo, and, with a number of collectives including Fibre Artists, Warringah Printmakers, Basketry NSW and Primrose Paper Artists, exhibiting in local, regional, interstate and international galleries. Brenda's practice centres on open ended investigation, experimentation and play. Working across a wide variety of mediums – painting, printmaking, paper making, drawing, encaustic basketry and fibre sculpture. She has been a finalist in a number of significant art prizes including North Sydney Art Prize, Northern Beaches Art Prize, Meroogal Art Prize, and Hornsby Art Prize.
Image: Brenda Livermore, Arise, 2020 Photo: Merlin Blu