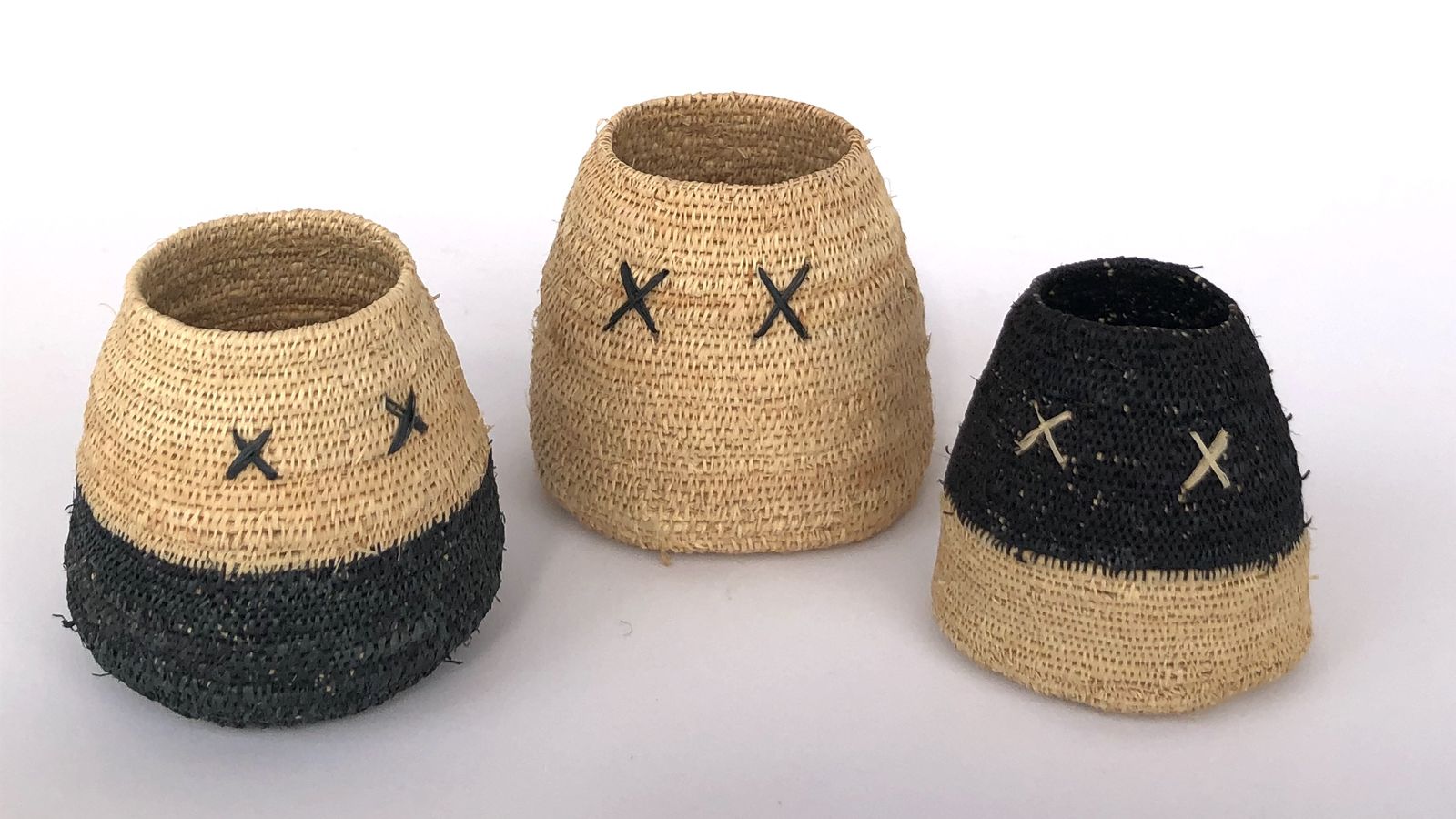 The Dead is a deeply personal work for Catherine, created as a means to come to terms with her grief following the loss of her father. 
"My father passed away, both expectedly and unexpectedly in April after a decades long fight with Parkinson's. I started making these small raffia baskets while helping to organise a funeral that was complicated by social distancing restrictions. The baskets represent Dad as an empty vessel and they are also my grief, working its way out through my fingers. Each piece has a sterling silver "Charon's Obol" sewn to the base of the basket to pay the ferryman to take him over the river Styx, something I know would have greatly tickled my Dad's fancy."
Catherine Farry is a cross-disciplinary artist who graduated from the National Art School in 2001.
She has had her work exhibited in group and solo shows over the years. Her illustrations were recently published for Tunnel Books and previously in sex education books aimed at children and teens in Nepal. Catherine taught at TAFE for a number of years and was the manager of the Broken Hill Regional Art Gallery in 2011. Currently, Catherine holds the Executive Director role of West Darling Arts.
Image: Catherine Farry, The Dead, 2020 Photo: Courtesy of the artist