Christina Newberry
Hybrid Ikebana Landscape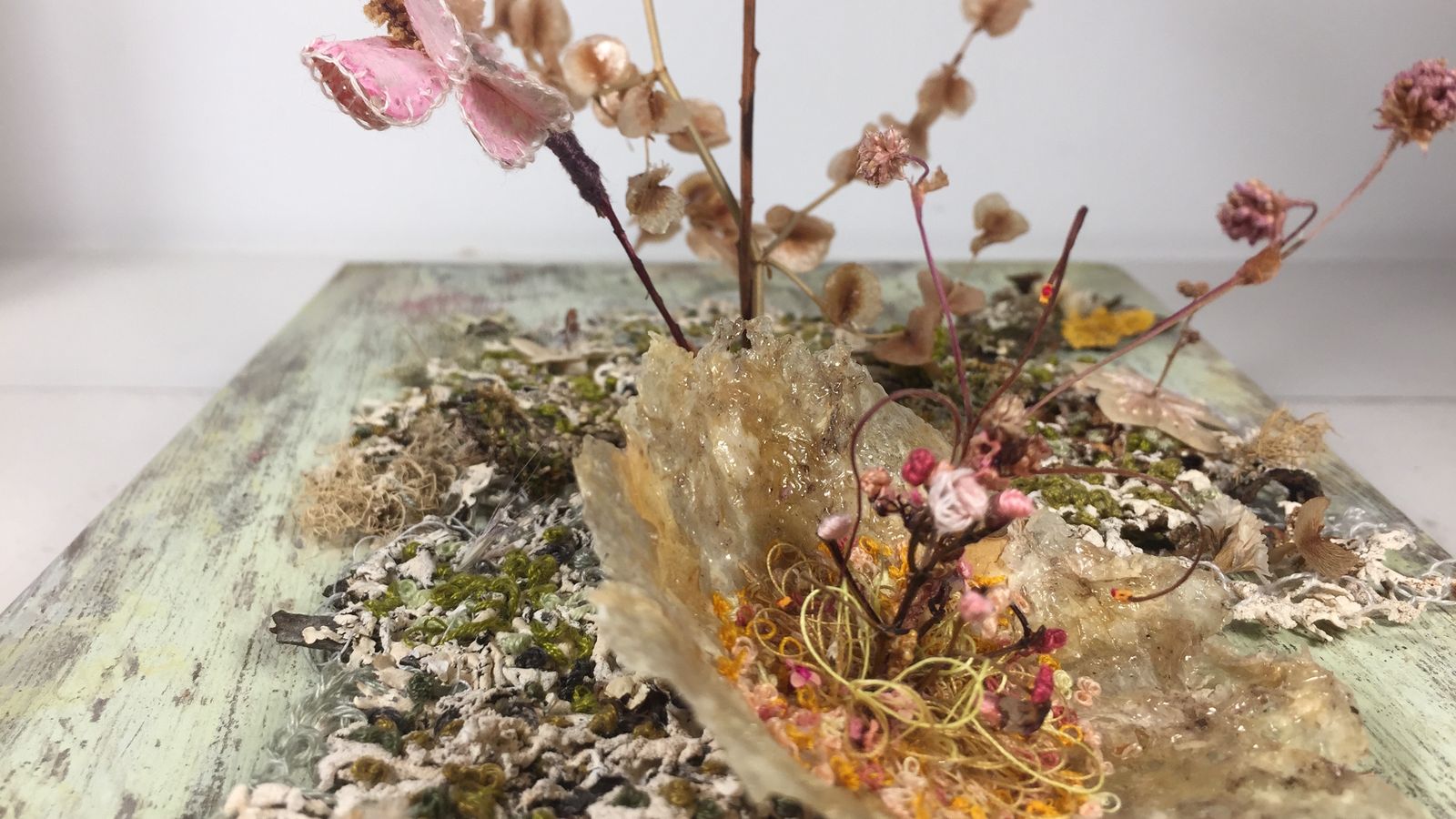 Hybrid Ikebana Landscape
Nature that has completed its life cycle, then dried or pressed, is constructed into new narratives by creating hybridised forms. Traditional two dimensional floral hand embroidery is expanded into a three dimensional state by embroidering onto the very surface of the plant itself.  Aspects of colour, pattern and texture are explored and reinvigorated through the beauty of stitch. Ikebana principles are present in both the work's form and the way in which the plants find new life as materials for making art.  
Christina Newberry is a Sydney artist who studied textiles in the early nineties at Edith Cowan University, Perth. Her practice has a history of recycling and reimagining as a means to embrace sustainability. Her work is interdisciplinary including fine art, fashion, embroidery and award-winning wearable art.  
Christina sources recycled materials and objects and then remixes them to define new and innovative designs.  She breathes new life into them using skills such as deconstruction, reconstruction, assemblage, hand stitch, collage and embroidery, often returning them to the world in an unexpected and transformed state. Christina has exhibited her work both nationally and internationally, including New Zealand, the United Kingdom, France and the United States.
Image: Christina Newberry, Hybrid Ikebana Landscape, 2020, Detail Photo: Courtesy of the artist