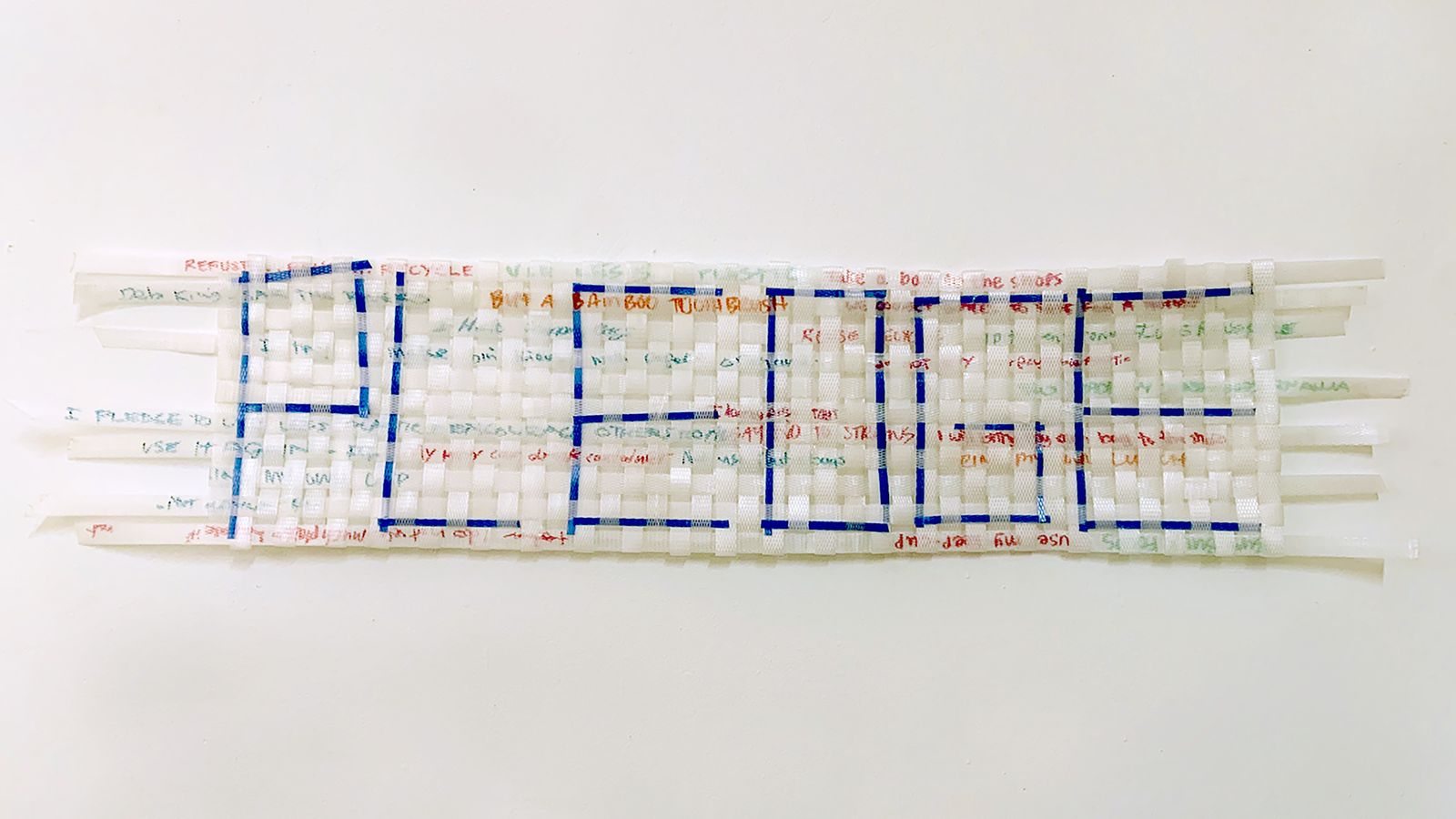 Pledge, symbolises the need for us to recognise that all of our intentions, actions and knowledge combine can make a difference.
Elizabeth's ongoing investigation into plastics, producing textiles with salvaged materials, transforms perceptions and aims to elevate the attribution of value.
Pledge is the first piece from a recent series titled Structure. The series began while in residence at White's Creek Cottage, Sydney in 2018. During the Inner West Open Studio Trail Elizabeth invited visitors to her studio to scribe their commitments to plastic actions onto the materials to later be woven into her tapestries.
Elizabeth West's creative practice positions contemporary textiles in the public art domain, engaging with sustainability dialogues. She has exhibited her handwoven pieces in public art festivals in Sydney, Melbourne and Townsville. Elizabeth's work reflects on the scale and intricacy that plastics are woven into the fabric of our society. 
Elizabeth is of Maori heritage, a self-taught weaver, and feels connected to the urban landscape through the process of weaving.
Image: Elizabeth West, Pledge, 2018-2020, Photo: courtesy of the artist