Irene Manion
The Papilio Ardere (butterfly on fire)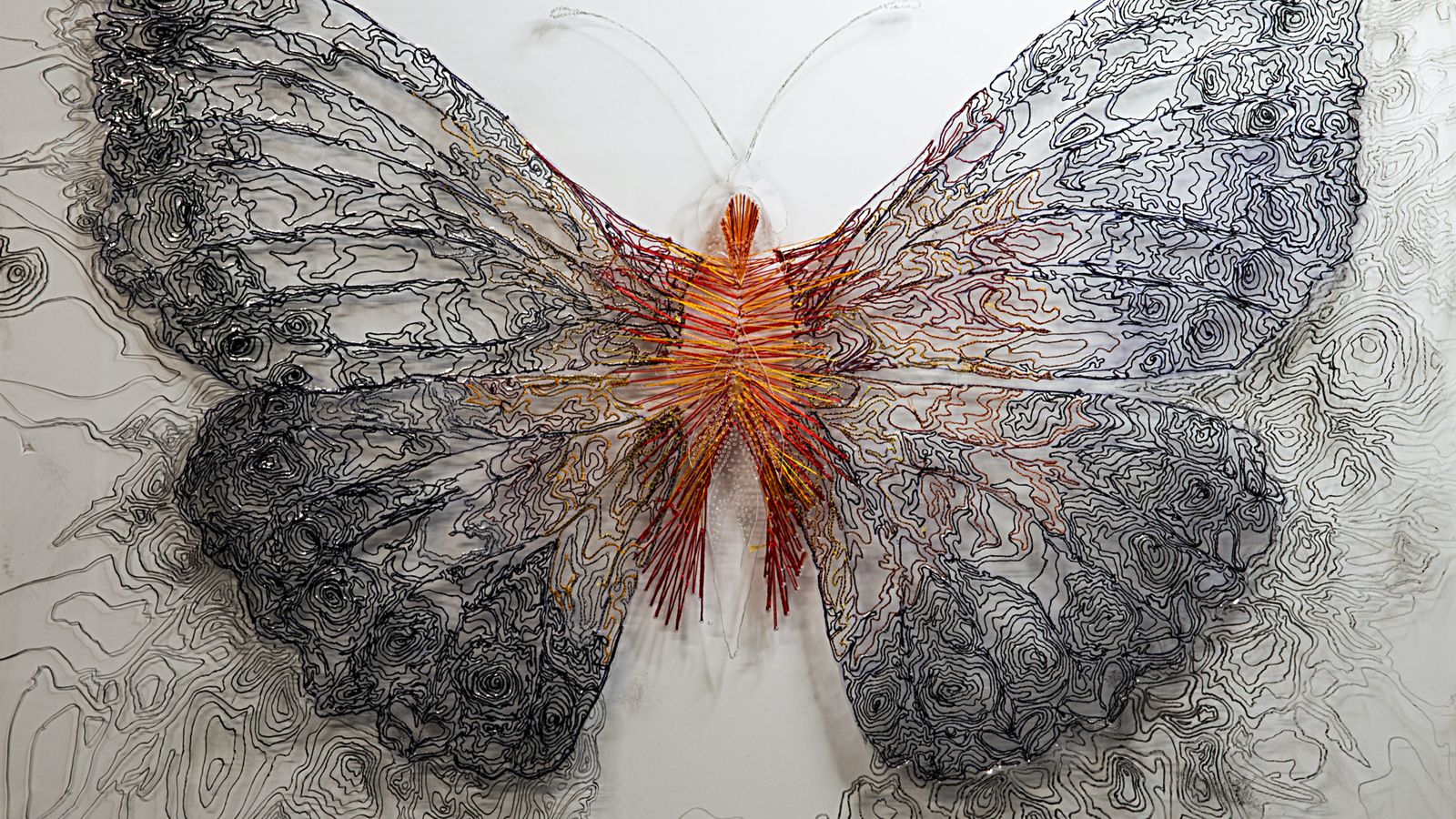 The Papilio Ardere (butterfly on fire), focusses on one of nature's smallest creatures and how they too have been affected by the changing climate. 
The body of the butterfly is a vacant shell licked by intense flames. As the butterfly's presence in the burnt landscape is extinguished, their re-integration into the mother earth comes full circle. The patterns on the wings merge with the surrounding landscape.
The 'scale' patterns on this lepidoptera's wings resemble the geographic contour lines on maps. Scorched in colour, the contour lines reference the devastating mega fires that burnt out the Australian landscape during the 2019 summer period.
The work has been created through the process of stitching, drilling and etching into both hard and soft surfaces. These actions symbolically demonstrate an effort to surgically repair, whilst simultaneously, through piercing and drilling, materialises the pain suffered during the period.
Irene Manion is an artist who has been practicing for over thirty years, she primarily works in textiles with some work across drawing and photography. Irene has exhibited in numerous group and solo exhibitions and has been a finalist in exhibitions such as the World of Wearable Art in New Zealand. Irene has also taught Visual Arts and been a photography and video production educator.
Image: Irene Manion, The Papilio Arde (butterfly on fire), 2020, Photo: Courtesy of the artist