Melinda Young
River to the ocean flows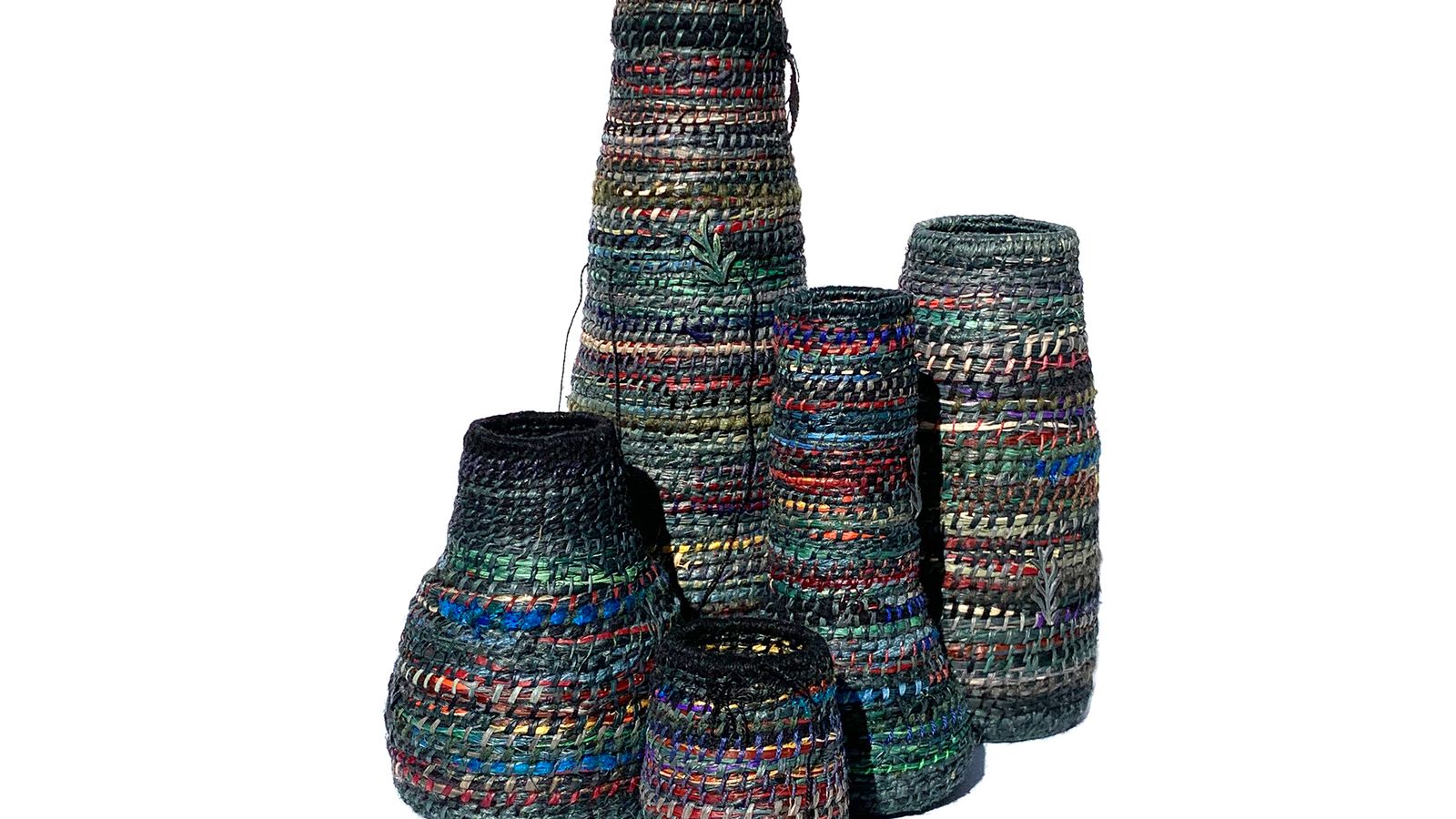 River to the ocean flows..., a group of coiled vessels, was conceived and commenced during the black summer of 2019 – 2020 and initially made outside amongst falling burnt leaves beside the ash strewn tideline. 
The vessels are an ongoing effort to process the events of this year - the fear, loss and damage to the environment - a reminder of devastation and that we are in constant flux and flow. The vessels are stitched using carefully considered colours with collected threads, recycled textiles from family garments, ghost net, feathers, plant fibre including seaweed, raffia and jute with oxidised silver cast plant foliage.  
Melinda Young's creative practice spans contemporary jewellery, textiles and collaborative projects. Currently based in Sydney, she has a Master of Visual Arts from Sydney College of the Arts and has exhibited extensively, participating in over 150 exhibitions in Australia and internationally since 1997. Her work is held in public collections and has been included in numerous publications. Within her practice, Melinda primarily engages with the idea of 'place', exploring materials to engage with landscape narratives.
Melinda has worked within the contemporary craft and design field as an educator, curator and writer for twenty years. She is currently an Associate Lecturer at UNSW Art & Design and undertaking a cross-disciplinary PhD at the Australian Centre for Culture, Environment, Society and Space, University of Wollongong.

Image: Melinda Young, River to the ocean flows..., 2020, Photo:Courtesy of the artist