Nicole Robins
Easing Restrictions Beach Tote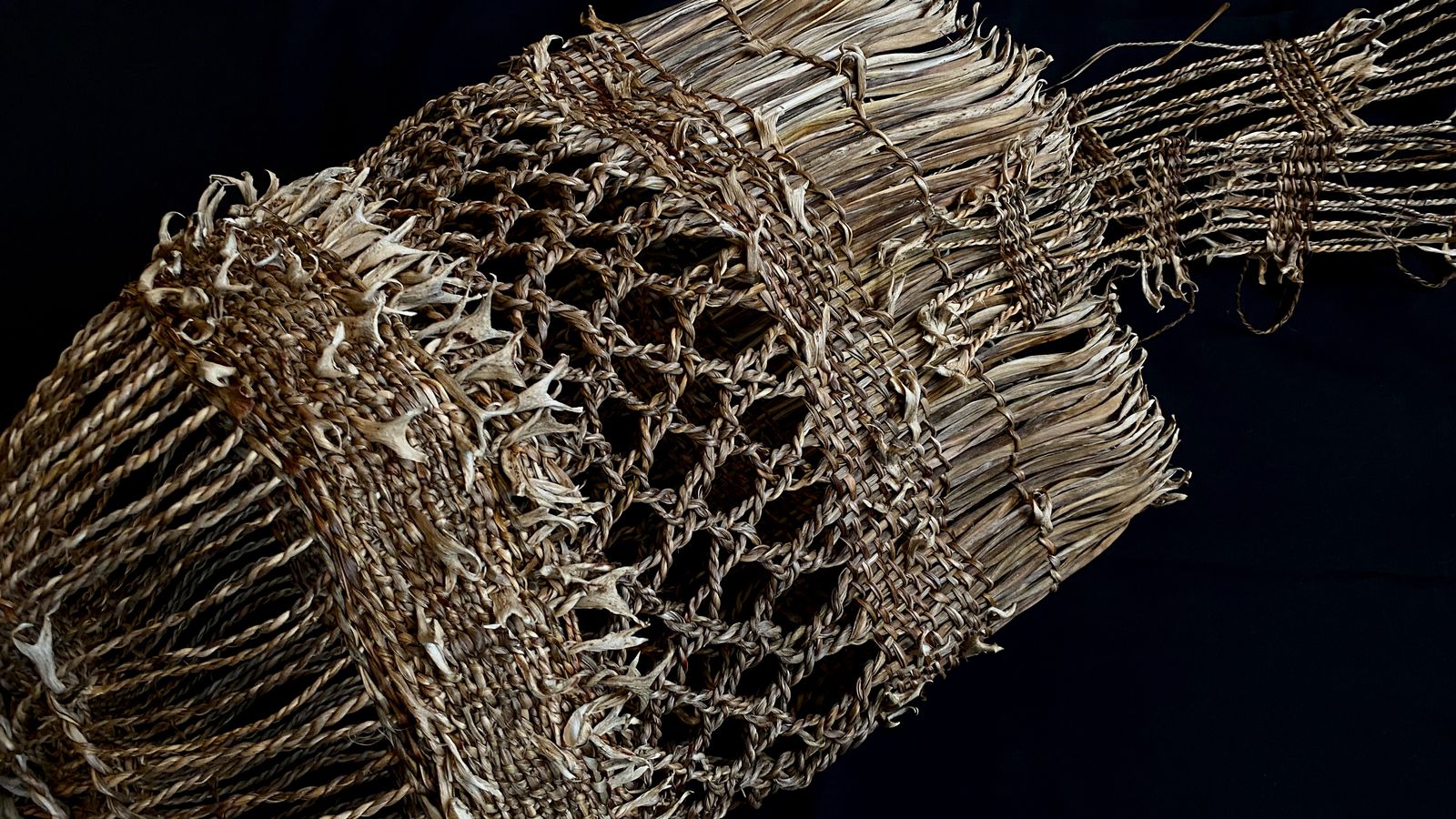 Easing Restrictions Beach Tote, was created as we came out of the Covid-19 lockdown period. Sydney's iconic Bondi beach had been closed so beach totes were left hanging! 
Striving to bring the natural world into our interior landscapes, Nicole is interested in documenting the plant world we live amongst and how we relate to nature in an increasingly over developed urban environment. This hanging tote is just one example of Nicole's exploration of plant matter, created from a single fibre, Dracaena marginata, using several different basketry and weaving patterns.  
Nicole Robins is a Sydney based basket maker and fibre artist. Her practice is centred around her urban contemporary plant world in Sydney.  She uses traditional basketry techniques while embracing a range of domestic, native and non-native plants, mostly grown or found in her local area. Within her practice, Nicole is more interested in documenting the plants themselves than creating functional basketry pieces.
Nicole spent seven years living in and travelling around Latin America in her twenties and feels this influenced her interest in weaving and craft. She is a member of Basketry NSW and exhibits in their annual exhibitions and is currently selling her work at several Sydney stores, including Object Shop at the Australian Design Centre.
Image: Nicole Robins, Easing Restrictions Beach Tote, 2020 Photo: Courtesy of the artist