Sarah Edmondson
Sorry for the Disruption 2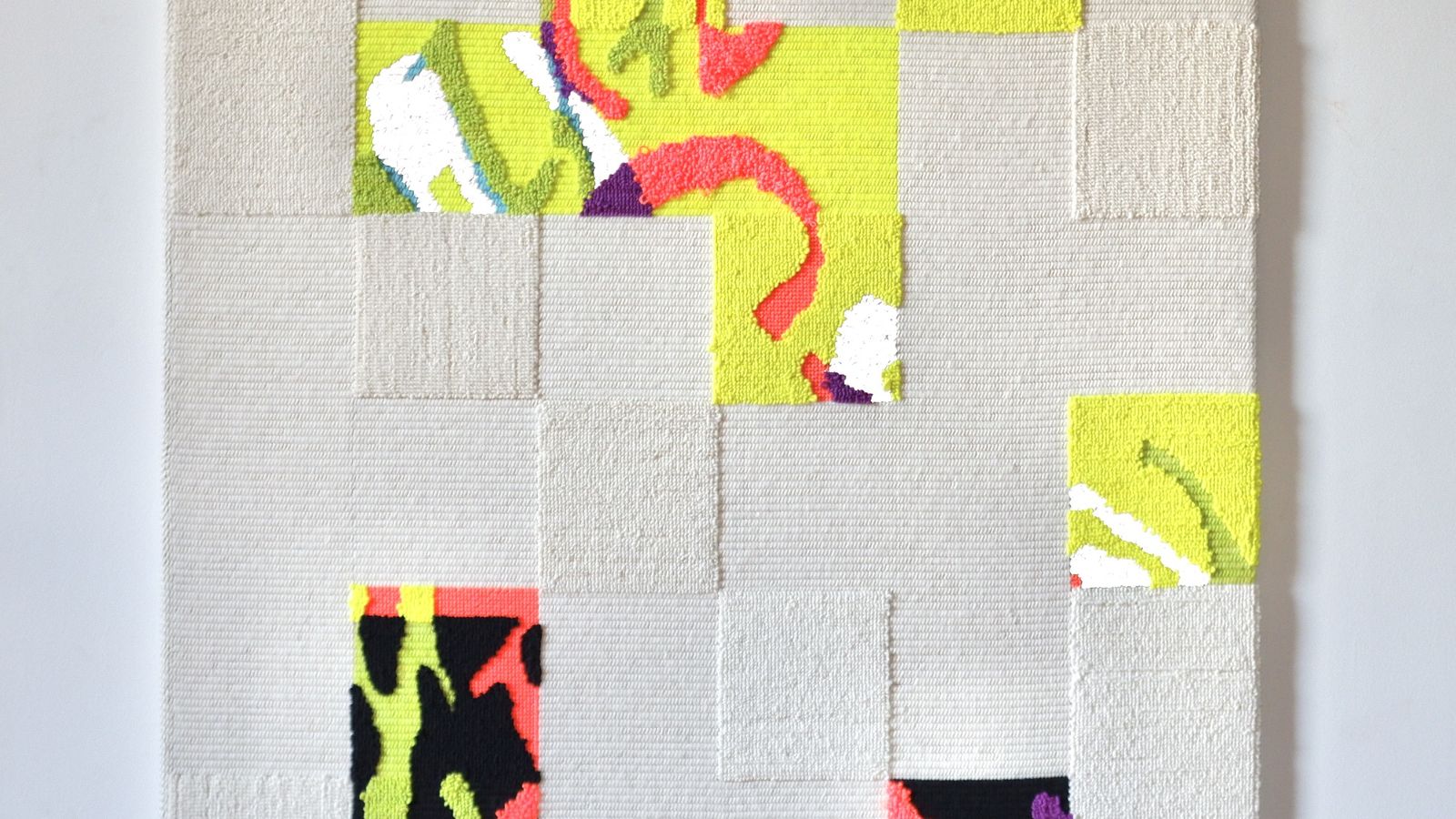 Sorry for the Disruption 2, refers to the unintentional fragmentation caused by a technological glitch - reinterpreted into a permanent form.
This work reinterprets the digital world through the laborious process of needlepoint tapestry, adding further disruptions with the high-vis elements of reflective fabric and fluro nylon cord. The pixels of computer technology are reminiscent in each individual stitch. 
Sarah Edmondson is a Sydney based emerging artist. She has a Masters of Fine Art from the National Art School, Sydney, and a Bachelor of Fine Art from the University of Newcastle. Sarah was awarded the Mixed Media Prize for her work in the Waverley Art Prize 2020, the Brunswick Street Gallery Small Works Art Prize 2018 and has been a finalist in numerous awards including Stills: National Still Life Award (2017), receiving a judge's commendation. Her work is held in the collection of Coffs Harbour Regional Gallery, and among private collections in Australia and overseas.
Image: Sarah Edmondson, Sorry for the Disruption 2, 2020 Photo: Courtesy of the artist