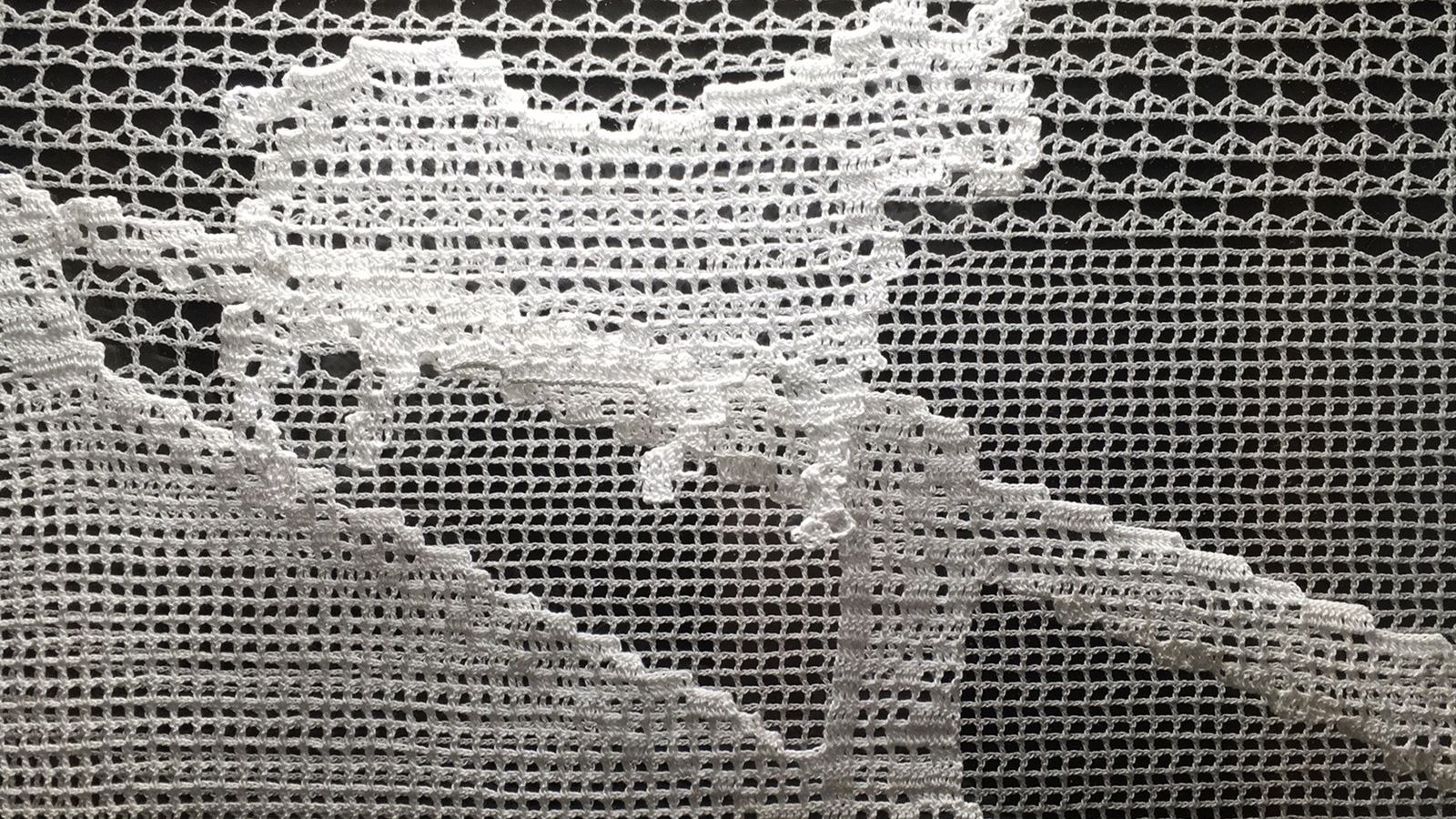 Electric Sheep was inspired by the title of the Philip K Dick's science fiction novel 'Do Androids Dream of Electric Sheep'. 
Innovatively combining digital imaging with crochet craft techniques, the work presents a glimpse into a crafted digital future, where perhaps robots yearn for domesticity and dream of traditional hand crafts as they drift off to sleep?
The binary nature of filet crochet, with its open and closed squares, is used to create a simulation of pixelated imagery and to generate a hybrid expression that is both textile and digital. Electric Sheep is a stop frame animation made from filet crochet figures jumping over a fence in a never-ending loop.
Tina Fox is a trained architect, designer and artist. After working for over ten years in architecture and interior design, Tina moved to Sydney in 2011 and expanded her private practice into visual and public art. She creates cross disciplinary works that fuse technological boundaries with hand craft techniques.
Tina has exhibited large textile sculptures in Sydney for Vivid, The North Sydney Art Prize and The Sydney Architecture Festival and is currently one of the resident artists at the TWT Creative Precinct in St Leonards. Her work has been selected for the Tamworth Textile Triennial 2020.
Image: Tina Fox, Electric Sheep, detail, 2020 Photo: Courtesy of the artist